Comic book fans and store owners are boycotting DC Comics after the company tapped anti-gay writer Orson Scott Card to pen a portion of an upcoming "Superman" story.
Neal posted his response to DC Comics' decision on his Facebook page:
Card sits on the board of the National Organization of Marriage which fights against marriage equality. His essays advocate the destruction of my relationship, that I am born of rape or abuse and that I am equated with pedophilia. These themes appear in his fiction as well. It is shocking DC Comics would hire him to write Superman, a character whose ideals represent all of us. If you replaced the word "homosexuals" in his essays with the words "women" or "jews" he would not be hired. But I'm not sure why its still okay to "have an opinion" about gays? This is about equality.
Towleroad notes that San Francisco's Whatever... comic book store is also keeping the "Superman" issue off its shelves.
"Whatever... will not be carrying the Orson Scott Card issues of Superman when they are released in print," reads a message posted to Facebook on Tuesday. "We refuse to give money to someone who will then turn around and use that money to fund more anti-gay hatred."
More than 11,000 people have signed AllOut.org's petition asking for Card to be given the boot, but not everyone approves of a boycott of DC Comics.
"This is completely un-American and it needs to be stopped," Brown said. "Simply because we stand up for traditional marriage, some people feel like it's okay to target us for intimidation and punishment."
Brown, who called the attacks against Card "frightening," doesn't think the author should be condemned for his view on marriage, according to Fox News. "Marriage is the union of a man and a woman," he said. "That is not hateful. That is not bigoted."
In a previous statement obtained by the Advocate, a representative for the company said: "As content creators we steadfastly support freedom of expression, however the personal views of individuals associated with DC Comics are just that — personal views — and not those of the company itself."
Before You Go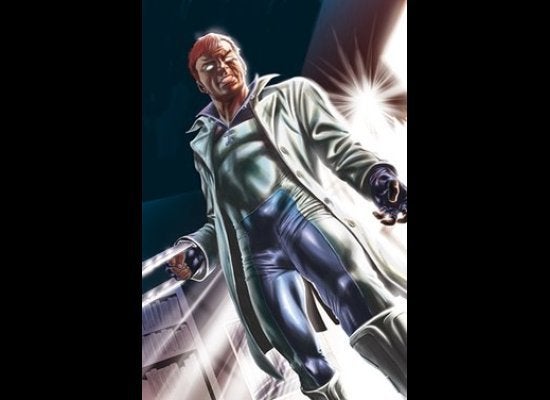 13 LGBT Comic Book Characters
Popular in the Community