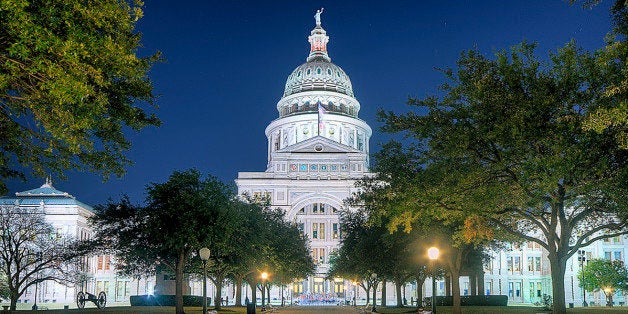 WASHINGTON -- Texas House lawmakers are expected to consider a measure as early as Wednesday that could be used to protect child welfare service providers who want to force kids into discredited gay conversion therapy programs. The bill also protects providers who deny minors access to birth control or abortions.
The bill, co-authored by nine Republicans, aims to protect child welfare service providers who get taxpayer dollars from losing government funding or benefits if they take actions motivated by religious beliefs. This covers providers who offer counseling, assistance to abused children, and foster and adoption services.
For example, the legislation protects welfare providers who want to give kids in their care "a religious education," including "placing the children in a private or parochial school." Three organizations that advocate on behalf of the LGBT community in Texas have argued this provision would allow providers to force gay and transgender minors into programs to change their sexual orientation or gender identity, under the guise of education.
Rose Saxe, senior staff attorney for the ACLU's LGBT project, told The Huffington Post that she has not seen this kind of language in bills introduced in other states. The legislation could "be used to deny all kinds of care to kids, including counseling or medical care, and to impose an agency's religious beliefs on children in their custody," she said.
So-called conversion therapy has been widely discredited by medical experts and is considered especially harmful to minors. At least two states and Washington, D.C., have banned the practice for minors altogether. According to Texas advocacy groups, if child welfare providers wanted to subject kids to this practice, the state would potentially have no recourse, since the legislation would provide a "claim or defense in a judicial or administrative proceeding."
The legislation also shields providers who refuse to "provide, facilitate, or refer a person for abortions [or] contraceptives."
The bill's primary author, state Rep. Scott Sanford (R-McKinney), did not respond to requests for comment on the purpose of the legislation. But he reportedly told a House committee last month that he was concerned because faith-based welfare providers have shut down in other states where same-sex marriage is legal. Under his legislation, a provider could cite "sincerely held religious beliefs" when refusing to provide adoption services to a same-sex couple.
Texas has a number of faith-based adoption agencies that could take advantage of this legislation if it passes. Generations Adoptions, for example, which does not currently receive government funds, only provides services to a "husband and wife" who are "professing Christians and members of the same church affiliation."
According to the Texas Observer, Brantley Starr, deputy attorney general for legal counsel, said at April's committee meeting he believes the bill is needed because the federal Religious Freedom Restoration Act gives too much latitude to judges.
Texas advocacy groups said the legislation has been filed as a proposed amendment to a sunset bill for the Department of Family and Protective Services, which is expected to be considered Wednesday.
Have a tip or story idea to share with us? Email us at scoops@huffingtonpost.com. We'll keep your identity private unless you tell us otherwise.
Before You Go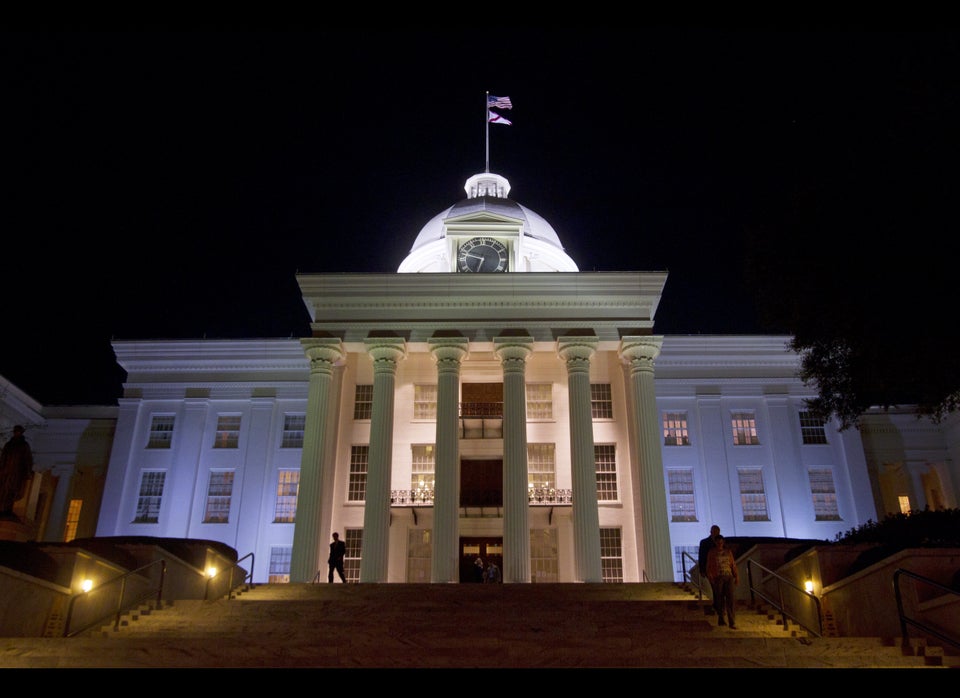 U.S. State Capitol Buildings
Popular in the Community