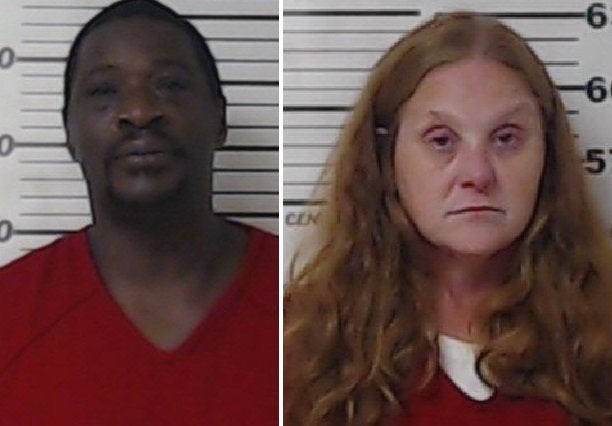 A Texas couple is facing felony charges after a 70-year-old woman told authorities they kept her locked in a dog kennel and administered other forms of abuse over several months.
A copy of an arrest affidavit obtained by KLTV News says Tommy Lee Anderson, 49, and Leonnia Darlene Castillo, 47, both of Malakoff, habitually abused Castillo's older relative between January and August. They allegedly kept the unidentified woman in a dog kennel at their home.
"She stated that they would yell at her and not let her drink or eat," the affidavit stated. The victim "also stated that she was stripped naked down to her panties and forced to walk on glass that Castillo broke by throwing at her."
The Malakoff Police Department compiled the allegations against the couple after the victim contacted them. Other relatives managed to get the woman out of the house on Aug. 22, according to the investigative documents. Those relatives claimed they'd tried and failed to rescue her in the past.
Authorities reported multiple injuries on the woman's body, including a bruised eye, red sores and cuts on her feet.
According to the affidavit, the victim said the couple kept her debit card and withdrew her disability money. In addition to confining the woman in a cage, Castillo kicked her in the crotch and tried to drown her in a bathtub, the affidavit stated.
Authorities arrested the couple on Saturday. Anderson has been charged with felony unlawful restraint exposing to serious bodily injury. Castillo faces a charge of first-degree felony injury to the elderly.
Newsweek reports Castillo was released from the Henderson County Jail on Tuesday after posting a $50,000 bond. Anderson was reportedly released Monday on a $15,000 bond.
Related
Popular in the Community