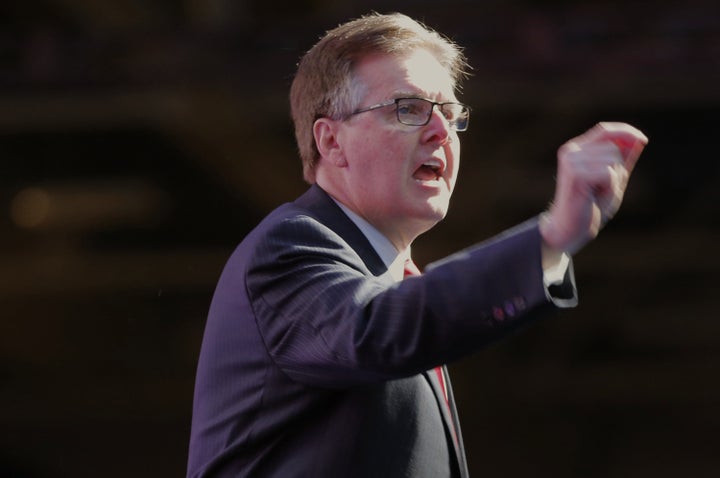 Texas Lt. Gov. Dan Patrick said Friday his state would give up all federal education funding in order to avoid complying with the gender equity law Title IX in how trans students are treated.
The result of forfeiting the $10 billion currently flowing from the U.S. government to schools and public universities in Texas could leave thousands of college students without a way to pay tuition, grind to a halt a majority of research taking place on the campuses, and leave low-income children without support for meals.
"[President Barack Obama] says he's going to withhold funding if schools do not follow the policy," Patrick said Friday at a press conference. "Well, in Texas, he can keep his 30 pieces of silver. We will not yield to blackmail from the president of the United States."
Other Republican state officials, including Mississippi Gov. Phil Bryant, North Carolina Gov. Pat McCrory, Arkansas Gov. Asa Hutchinson and Utah Gov. Gary Herbert, have also condemned the Obama administration's directive, calling on school districts to disregard the guidance.
"If we have to fight this order, we will not hesitate to do so," Herbert said in a Friday statement.
Schools that do not follow Title IX, and refuse to correct policies found in violation of the statute, could lose all federal funding from any U.S. government agency.
"We will not sell out our children to the federal government," Patrick said. "And the people of Texas and the legislature will find a way to find as much of that money as we can if we are forced to. There is no compromise on this issue."
Texas K-12 schools receive $5 billion a year in federal funding, a third going toward providing meals for impoverished students, and a fifth of it for supporting students with disabilities. Patrick said he instructed superintendents not to adopt policies allowing trans students to use the single-sex facilities that match their gender identity, and insisted that "most" superintendents would not want to follow such a policy.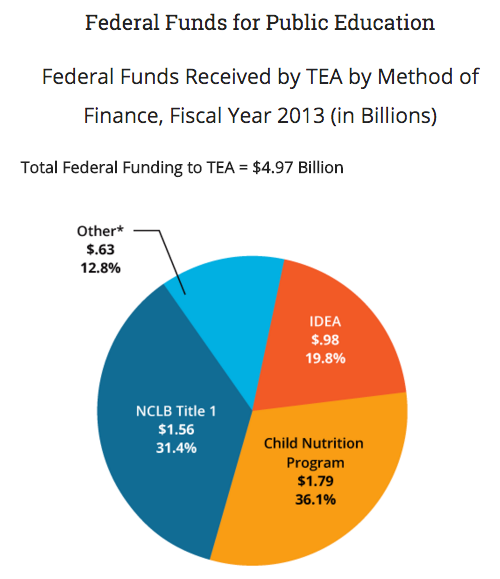 Patrick largely avoided mentioning higher education during his remarks, which would take a huge hit without federal dollars.
The University of Texas system gets $1.6 billion from the federal government, much of that supporting research done at its campuses. Another $37 million in federal dollars goes toward the Texas A&M University system.
Half of all research done within the UT system comes from the federal government, as do half of all scholarships and financial aid for students who need help paying for college. State funds in both cases only account for about one-quarter of the revenue.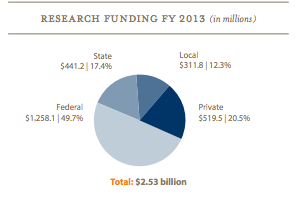 Texas Tech University gets $61.6 million from federal programs, accounting for 15 times more than what it gets from the state.
Spokesmen for the UT system and Texas Tech told HuffPost on Friday that they were not ready to comment about the issue. Officials from other universities did not immediately provide a response.
Public higher education in Texas has increasingly become reliant on federal revenue as the state has trimmed appropriations, according to the Texas comptroller office. Experts widely believe most public colleges could not survive without federal funding.
The consequences of losing access to federal funds could prove devastating to college students who are reliant on loans and other financial aid from the U.S. government.
A majority of students at many of Texas' public colleges, like UT-Austin, UT-Arlington, Texas Tech University, Texas A&M-Corpus Cristi and Texas Southern University, to name a few, graduate with student loan debt, according to the Institute for College Access & Success. At other schools like the University of Houston and Texas A&M-College Station, about 48 percent of graduates leave with student debt. About 90 percent of that student loan debt is owed to the U.S. Education Department.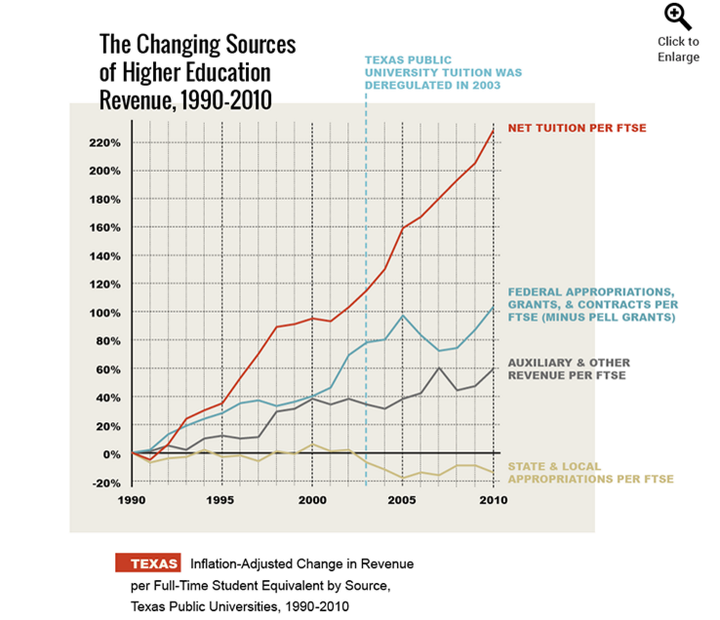 The White House mocked Patrick at a daily press briefing with reporters Friday over his side-gig hosting a radio show.
"Well I think this does underscore the risk of electing a right-wing radio host to elected statewide office," press secretary Josh Earnest said. "No one should be discriminated against because of who they are."
Popular in the Community