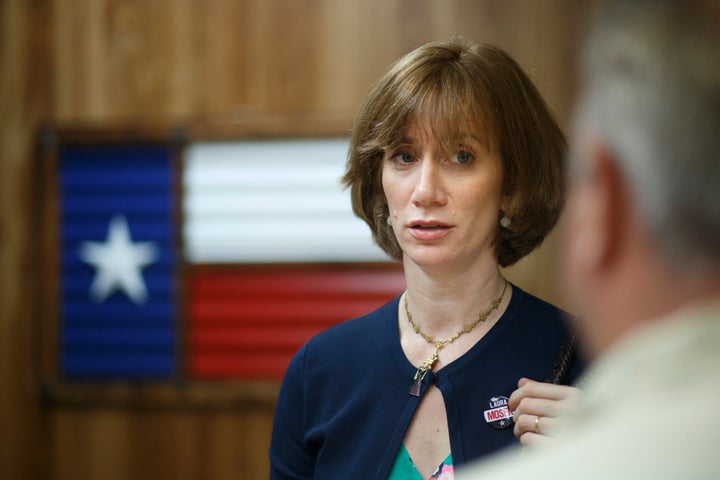 Laura Moser, a progressive Democratic candidate for a House seat in Texas whose run-in with the party's officialdom made national waves, is joining the left-leaning publishing house Strong Arm Press as an editor.
Moser lost her bid for the Democratic nomination in Texas' 7th Congressional District in May. Her run in an affluent swath of suburban Houston became a memorable flashpoint between Democratic Party leaders and rank-and-file activists early this year when the Democratic Congressional Campaign Committee published an unusually aggressive opposition research memo about her.
DCCC officials viewed Moser, 40, as a weaker general election candidate than some of her rivals for a Republican-held seat the Democrats hope to flip. The intraparty attack on her focused ― largely misleadingly ― on controversial snippets from her career as a writer and journalist.
Moser, who founded the Donald Trump-era "Resistance" text-message app Daily Action, became something of a progressive martyr for activists skeptical of party leadership. She finished second in a seven-candidate March primary and advanced to a runoff in May, which she lost to corporate lawyer Lizzie Pannill Fletcher.
Moser is picking up her pen again in the hopes of channeling some of that liberal energy toward a project she believes could help reshape the country's politics. She announced the move in an email to campaign supporters on Sunday.
"The conservative movement has really capitalized on books to make their arguments," Moser told HuffPost. "There is not an equivalent on the left because a lot of people assume that mainstream publishers tend to be liberal."
That is a misconception, according to Moser.
"There need to be 10 of those books every year about the consequences of the terrible economic policies ruining our country right now"
"Everyone always mentions Nickel and Dimed," said Moser, referring to Barbara Ehrenreich's acclaimed 2001 book about the lives of low-wage workers. "That seems to be the holy grail of progressive publishing.
"There need to be 10 of those books every year about the consequences of the terrible economic policies ruining our country right now," she said. "I would love to have a publishing company that's big enough and flush enough to actually send reporters to do deep dives into the pressing issues of our time from a progressive point of view."
Strong Arm Press, a small publishing upstart co-founded by a progressive triumvirate ― Ryan Grim, The Intercept's Washington bureau chief; Jess McIntosh, executive editor of Shareblue Media; and Alex Lawson, executive director of Social Security Works ― aims to do just that. (Grim was previously HuffPost's Washington bureau chief.)
The publishing house's releases include Mike Lux's How to Democrat in the Age of Trump, as well as a growing series of books about Trump cabinet members.
Moser adds some serious experience in writing, editing and publishing to Strong Arm's team. Among other feats, she authored a biography of Hollywood legend Bette Davis and co-authored a comic young adult novel trilogy for the publisher formerly known as Houghton Mifflin.
Moser plans to focus on developing book ideas on progressive themes and identifying talented young writers to write them. Some projects she is kicking around include a big-picture explainer on Russian interference in the 2016 election and Trump's alleged involvement in it, and an investigation of the growing role of big data firms in public life.
Moser considers Vox a model for providing clear, comprehensive, explanatory journalism.
At some point, Moser said she is interested in telling the story of her congressional run and "what it represents about what direction the party is going in and what direction the party should be going in."
But for the time being, she is keen to stick to a supervisory role.
"The idea of writing anything more than an email or a tweet right now is daunting," she said.
Before You Go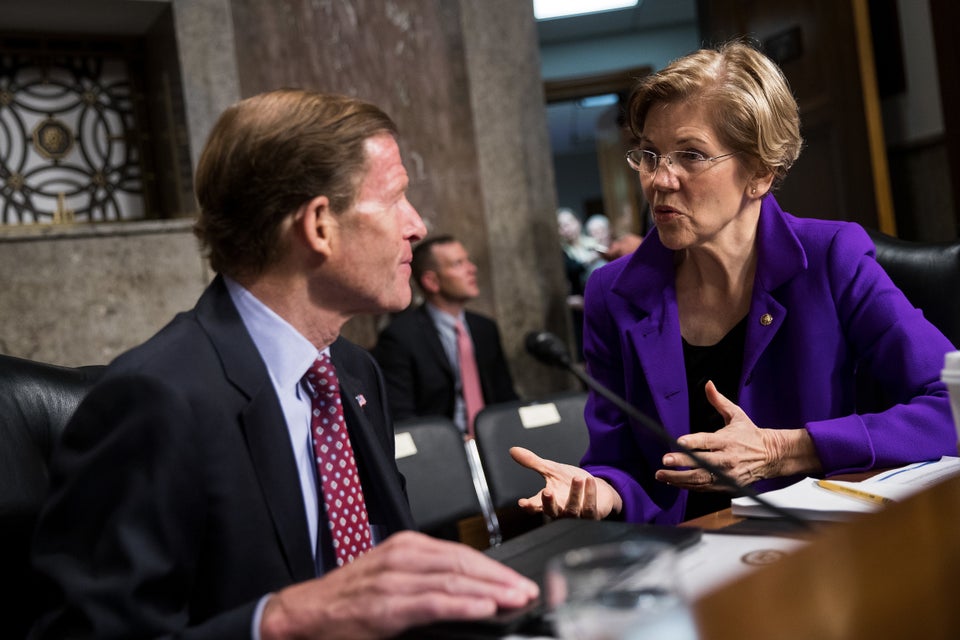 2017 Scenes From Congress & Capitol Hill
Popular in the Community