When the U.S. Supreme Court gutted a key provision of the Voting Rights Act four years ago, Chief Justice John Roberts wrote it was no longer necessary in part because the United States had made so much progress in eliminating voting discrimination.
Roberts' reasoning came in Shelby County v. Holder, a 2013 decision that rendered unenforceable a section of the law that required jurisdictions with a history of discrimination to clear changes to voting procedures with the federal government before they were implemented.
But a series of court decisions in Texas, a place that previously had to preclear voting changes, shows just how wrong Roberts was.
In little more than a week, federal judges have ruled in three separate cases that Texas lawmakers intentionally discriminated when they drew congressional district maps, when they tried to implement a voter ID law and when they drew some state legislative districts. Since 2011, courts have ruled nine times that Texas intentionally discriminated against minority voters.
"I thought Chief Justice Roberts was wrong then, and I think the facts have validated the position of Justice [Ruth Bader] Ginsburg in her dissent that preclearance was serving as a valuable deterrent ― and once taken away, it leaves room for more renewed, if slightly more subtle, efforts to make it harder for minority voters to register and to vote," said Rick Hasen, an election law expert and professor at the University of California, Irvine.
Finding intentional discrimination is significant. Where a court finds new intentional discrimination, the jurisdiction can be required to seek federal approval of voting changes under a separate section of the Voting Rights Act. Texas now stands on the verge of being placed back under federal oversight. U.S. District Judge Nelva Gonzales Ramos, who ruled against the state's voter ID law on Wednesday, will hear arguments in the coming months on the preclearance issue.
The number of findings of intentional discrimination matters, Hasen explained, because Ramos will have to consider the likelihood that Texas will discriminate in the future.
"It would be of huge national significance if Texas were put back under preclearance," the professor said. "I think that would serve as a deterrent for other states to pass laws making it harder to register and vote the way that Texas has," he added.
A decision by Ramos to return Texas to federal supervision would likely be appealed, and Hasen predicted the case would make its way to the Supreme Court.
Texas Attorney General Ken Paxton (R) called Ramos' ruling against the voter ID law "outrageous." The state has already requested a stay of the ruling pending its appeal.
J. Gerald Hebert, a lawyer at the Campaign Legal Center, is representing Rep. Marc Veasey (D-Texas), the plaintiff in the voter ID case. Hebert said he believes Texas offers the exact circumstances that Congress envisioned when it wrote the relevant preclearance provision.
"It would be huge," Hebert said. "When you have within your state engaged in intentional discrimination, it violates the Constitution with respect to voting. Why wouldn't it be appropriate to have an independent, so-called independent, entity ― DOJ ― review voting changes that they make?"
It wasn't even a close call as to whether Texas had intended to discriminate, Hebert added, and in some of the cases, lawyers had discovered "smoking gun" evidence in correspondence between lawmakers.
"This isn't just a standalone one-off," he said. "You have a pattern and practice here of discrimination."
Ramos has options within the preclearance system, Hasen said. She could order that the state get federal approval of any changes to its elections, for example, or just changes to its voter ID requirements.
Putting Texas back under federal supervision is the only viable remedy, Hebert argued.
"It's really important for us to seek a court order that requires preclearance because there are no other protections out there other than filing a new lawsuit," he said.
Before You Go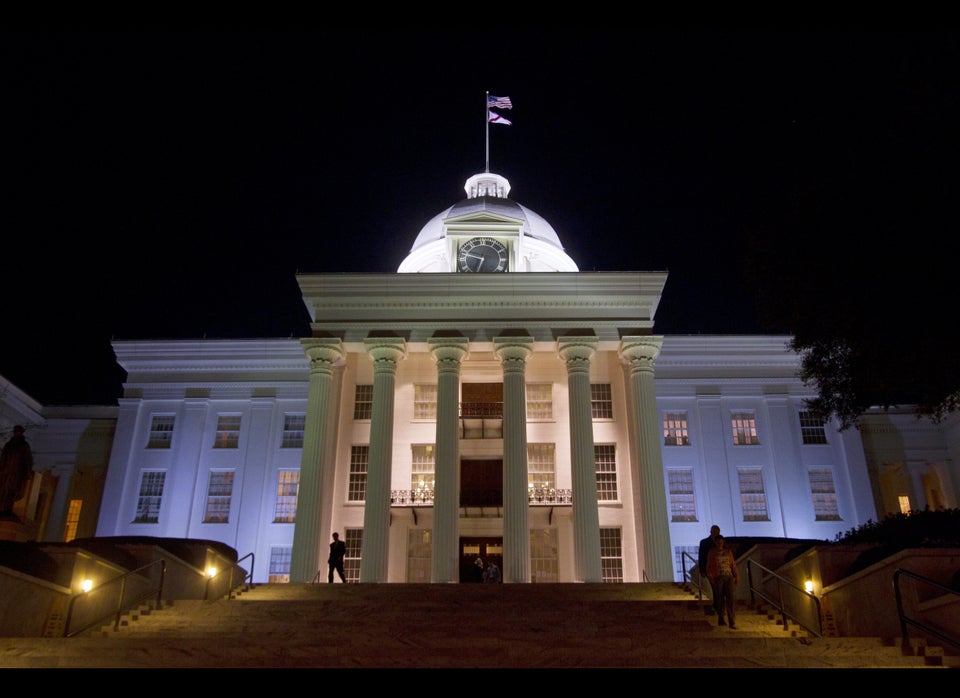 U.S. State Capitol Buildings
Popular in the Community