As the founder and director of search and recovery group Texas EquuSearch, Tim Miller has taken a lot of tough phone calls.
The nationally renowned, all-volunteer organization has been involved in numerous missing person cases, including high-profile disappearances like those of Natalee Holloway and Caylee Anthony.
But on the morning of Aug. 27, Miller received what he called "the worst call" he'd ever gotten in his life. It was his granddaughter, 28-year-old Natalie Weir. In the wake of Tropical Storm Harvey, Weir and several other relatives were trapped inside a flooded home in Dickinson, the water rapidly rising.
"My granddaughter calls and she's panicked," Miller told HuffPost.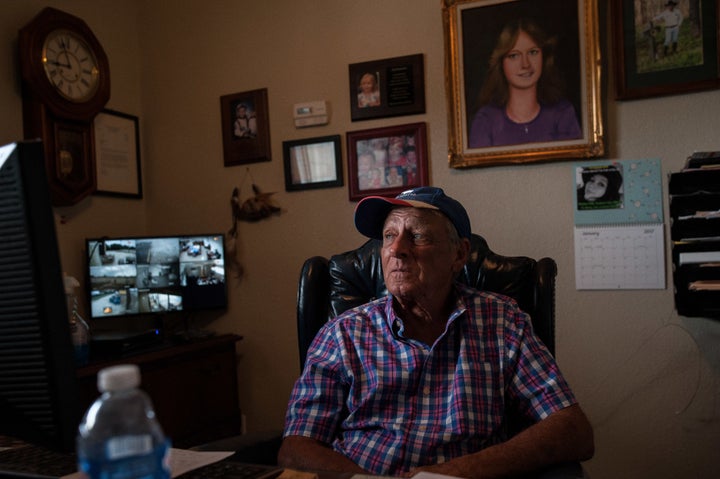 He recalled Weir saying, "'Grandpa, we're in the attic. We called 911 and they can't even tell us when they're going to get us. We've got so much water down the stairs and they told us don't go down the stairs because the electric is still on, so you don't want to take a chance on getting electrocuted."
In addition to Weir, the others trapped in the house included two other grandchildren, a 1-year-old great-granddaughter, their grandmother — Miller's ex-wife — and a dog.
He knew he had to do something.
"The water was coming up" and there was a "good chance" they were going to drown, he said. 
TXEQ members are no strangers to dealing with the aftermath of a major storm. Volunteers have aided with search and rescue missions, as well as body recovery, after disasters including Hurricane Ike, Hurricane Katrina and even the 2005 tsunami in Sri Lanka.
Miller — who had 4 feet of water in his own driveway — managed to get his boat running, and headed over to the home where his family was trapped.
"At that point in time I was really fearing that I lost the remainder of my family," he said.
Luckily, Miller and TXEQ member Oden "Odie" Walder were able to find the breaker box on the outside of the home, and used a long stick to turn the power off before getting Miller's relatives out.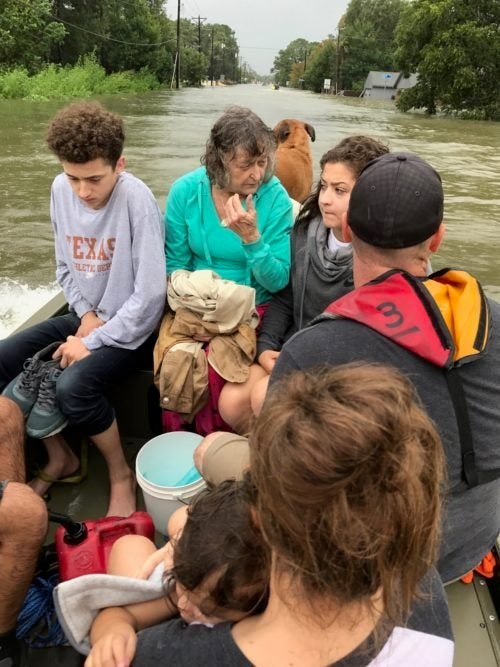 While he's grateful that his loved ones are now safe, Miller fears for the long-term impact of Harvey on his community.
"My fear is I think the worst is yet to come," he said. "These people are going to be out of shelters. They're not going to have a home to go to. They're not going to have a vehicle."
Miller also noted TXEQ itself has been hampered. Many members who would normally be out assisting in search efforts that are still going on are unable to because they've been hit so hard by Harvey themselves.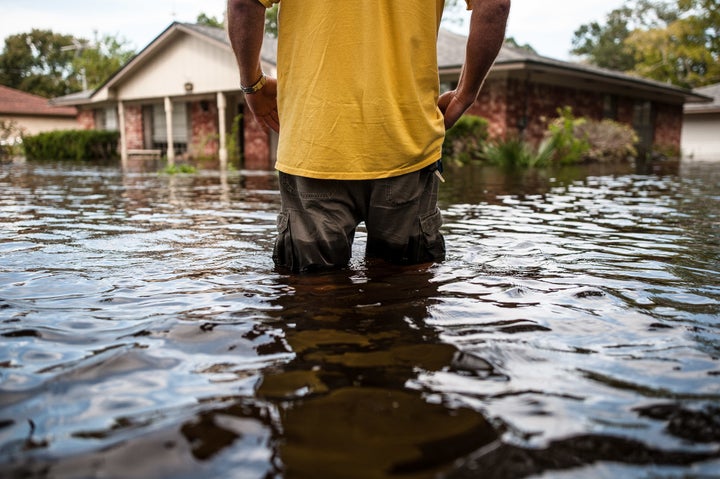 "Many, many of our members have water in their homes or they are nearly destroyed, many of them lost their vehicles," Miller said. "We're not going to have all the members out there like we used to have."
Among TXEQ members dealing with significant damage themselves are Walder (seen in the video above) and Gary Puett of Dickinson. Puett pilots boats for TXEQ, and was out at sea when Harvey made landfall.
"On Sunday, I saw a video on Youtube that showed a boat out here in front of my house," he said. "I saw water was up above the windows. I said, 'OK, I have to go home now.'"
It took until Wednesday for Puett to get home. His tools, car, motorcycle and childhood photo albums were destroyed.
"But when I heard Tim's granddaughter was safe, everyone else was safe ― my family lives in other areas ― I was thankful," Puett said. "I lost my stuff, but lives cannot be replaced."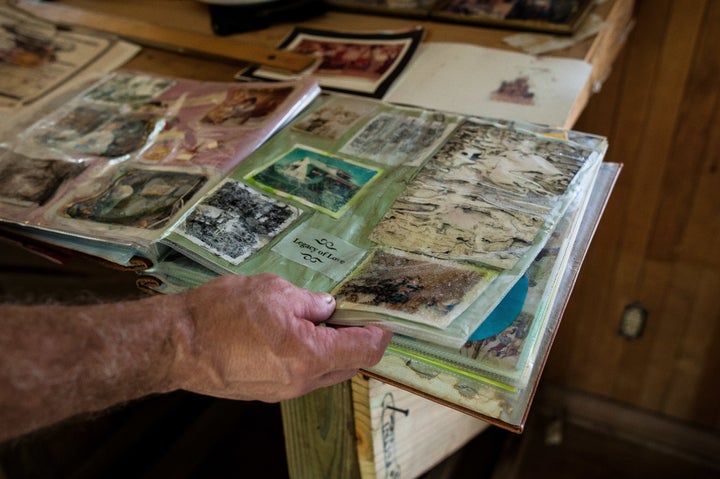 Even as various TXEQ members struggle to rebuild their own lives, many volunteers with the group still plan to head out to assist on search, rescue and recovery missions in the coming days.
"I always say we'll give it our best effort and leave the rest up to God," said Miller.
Hilary Hanson contributed to this report.
Calling all HuffPost superfans!
Sign up for membership to become a founding member and help shape HuffPost's next chapter