 WASHINGTON -- Nearly two weeks after a massive explosion at a West, Texas, fertilizer plant took at least 15 lives and destroyed entire neighborhoods, lawmakers on Capitol Hill are starting to call for investigations into the government's workplace and chemical safety regulations to determine how they might have prevented the disaster.
On Tuesday, Sen. Barbara Boxer (D-Calif.), chair of the Senate Environment and Public Works Committee, announced that the committee would be probing the blast specifically and chemical safety laws more generally, though no date has been set for a hearing.
"It is critical that we find out how this happened," Boxer said in a statement. "We must ensure that facilities like the one in West are complying with chemical safety laws. We will look at how the laws on the books are being enforced and whether there is a need to strengthen them."
Boxer sent letters to the U.S. Chemical Safety Board and the Environmental Protection Agency, requesting copies of each agency's plans to investigate the West disaster. In a sign of the scrutiny officials may face, she also asked the EPA for more details on its regulation of ammonium nitrate, which was stored in massive amounts at the plant, and for an explanation of how the agency can effectively oversee so many facilities across the country.
"The press has reported that the West facility stored large amounts of ammonium nitrate, which can be highly explosive," Boxer wrote. "Why is ammonium nitrate not on the list of covered chemicals that facilities must report to EPA under the Risk Management Program?"
Late last week, House Democrats signaled that they would be looking into federal workplace safety laws and the Occupational Safety and Health Administration (OSHA). According to Reuters, Reps. George Miller (D-Calif.) and Joe Courtney (D-Conn.) wrote a letter to the Government Accountability Office asking it to "evaluate the gaps in oversight at facilities that distribute, blend and store ammonia related fertilizers."
"The fact that the Texas plant was located across the street from a middle school, a large apartment complex, and a nursing home, and near a high school makes it particularly worrisome that it was not being inspected more frequently by OSHA or the EPA," the two Democrats wrote.
Despite the greater death toll and the obliteration of dozens of homes, the April 17 disaster has been largely overshadowed by the April 15 Boston Marathon bombings, both among the news media and with members of Congress. Boxer's announcement Tuesday appears to be the first clear public commitment to a congressional oversight hearing into the Texas tragedy.
Although government investigations are just now getting underway, media reports have already cataloged a host of dangers at the fertilizer plant that regulators were largely unaware of.
"This appears to be a case of extraordinary irresponsibility in locating a very dangerous, very large quantity of explosive chemicals near a residential area," Sen. Jeff Merkley (D-Ore.) told HuffPost last Thursday. "It certainly merits a full examination to try to understand how is it that this company was able to get away with such irresponsible behavior."
Before You Go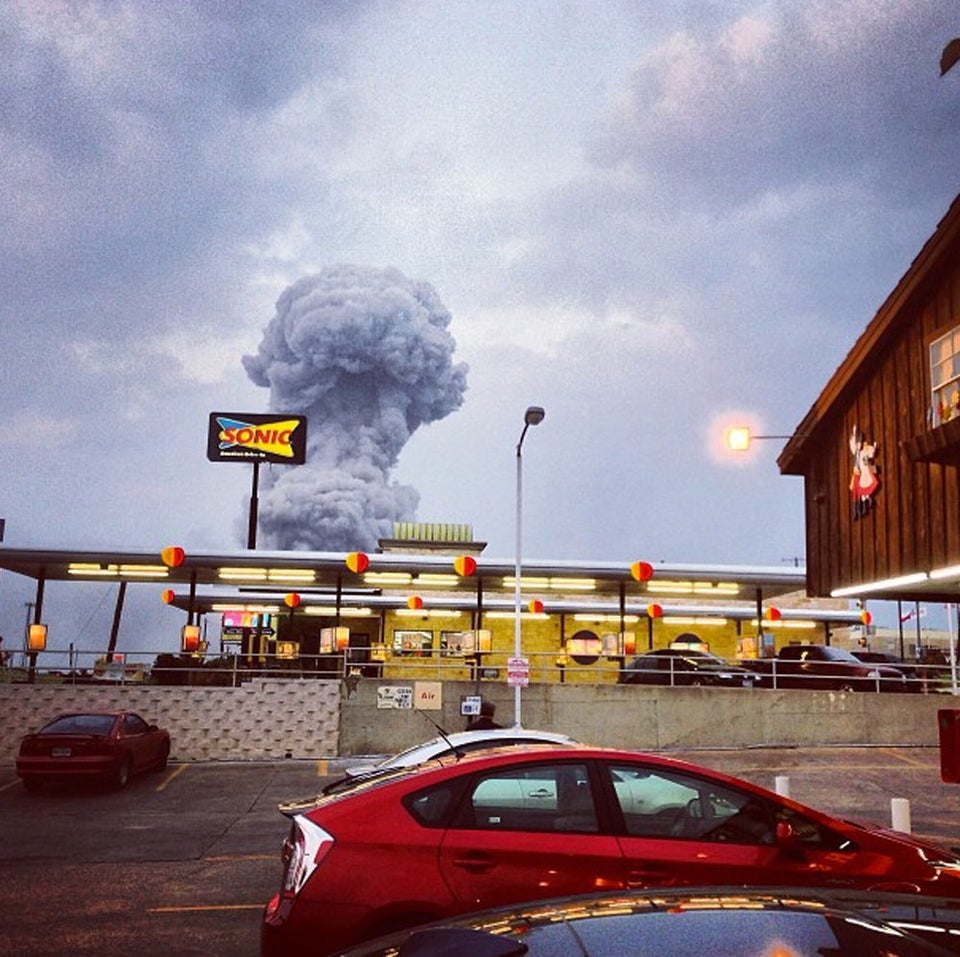 Texas Fertilizer Plant Explosion
Popular in the Community