A Texas state lawmaker proposes giving fetuses legal representation when the mother is brain-dead.
"This is a bill that just seeks to give the unborn a voice," Krause told the ABC television affiliate in Fort Worth.
Current Texas law gives individuals and families power to make decisions in end-of-life care. In cases where the patient on life support is pregnant, Krause's bill would appoint a state lawyer to represent the fetus' interests "and otherwise in any litigation or other matter regarding the health care decisions made for the pregnant patient."
The bill comes a year after a Fort Worth hospital fought unsuccessfully in court to keep a pregnant woman on life support to preserve the fetus' life. Texas state law stipulates that when a woman becomes pregnant, she automatically waives the right to end-of-life decisions. A Texas judge ruled that the law did not apply to Marlise Munoz, who was 14 weeks pregnant, because she was already legally dead.
Krause's chief of staff, Clayton Knippa, told The Huffington Post that the Munoz case partially inspired Krause to introduce the bill.
"The way the law is right now, it is possible for the condition of the child to not be discussed or really cared about at all," Knippa said. "This [state lawyer] is there to make sure that we know the condition of the child and we understand their viability as we are having discussions of should we remove life support."
Some civil rights and abortion-rights groups immediately said they would oppose the bill.
"Texas law already treats pregnant women as second-class citizens, depriving them of the right to decide for themselves whether they want end-of-life medical interventions," Rebecca Robertson, legal and policy director of the Texas American Civil Liberties Union, said in a statement. "This bill imposes yet more intrusive requirements by inserting the state attorney general and outside lawyers into the medical decision-making."
Robertson told The Huffington Post that Krause's concerns "would be appropriate for a family to discuss with medical care providers. But the state does not have a role to play in that."
Krause's office declined to say whether the congressman believes fetuses are entitled to full constitutional rights.
The executive director of NARAL Pro-Choice Texas told the Dallas Morning News that the bill could set "a dangerous legal precedent that will have a widespread impact on reproductive health care."
According to the Texas ACLU, state anti-abortion organizations elsewhere have been promoting similar legislation.
Many states already have laws that provide legal protections for fetuses. In several states, pregnant women can be prosecuted for drug use and forced into jail or treatment. Last year, Louisiana enacted a law that requires hospitals to keep brain dead women on life support if they are at least 20 weeks pregnant.
Before You Go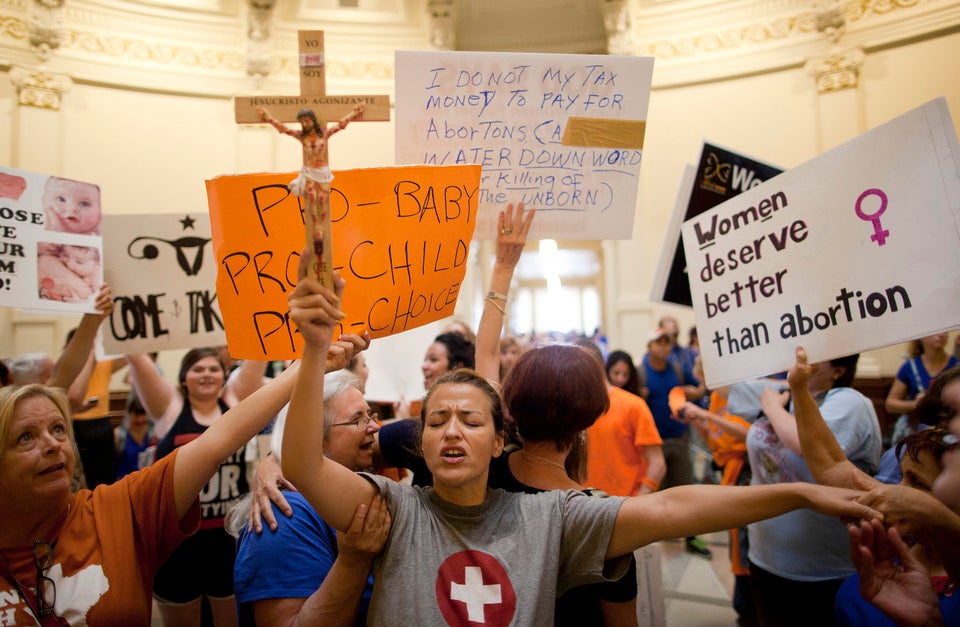 Abortion Protests Around The Nation
Popular in the Community