The extent of the damage in Houston from Tropical Storm Harvey remains unknown, but one video shows just what the area is dealing with.
The video above, filmed by Houston resident Exavier Blanchard, shows how quickly water levels rose outside his apartment complex in the Greenspoint area of Houston. The time-lapse footage shows waters rising well above some cars and breaching part of the building's first floor.
Blanchard began filming at 9:30 p.m. Saturday, after Hurricane Harvey, a Category 4 storm, ravaged the Texas Gulf Coast. He set up his Nest home security camera in his second-floor apartment before police went door-to-door telling residents of the complex to evacuate.
By the time Blanchard's video ends 15 hours later, several cars are fully or partially submerged in the floodwaters.
"I set [the camera] up in the window a couple of days before the storm hit because I heard the area floods and I wanted to capture it on video," Blanchard told HuffPost.
"I have managed to be pretty lucky when it comes to the flooding. Besides running into some standing water and closed roads on the way to stay with family in Clear Lake, it hasn't been too bad."
Harvey, whose winds were downgraded from a hurricane to a tropical storm Saturday, is one of the most devastating storms to rip through the Houston area. By Tuesday, it had brought a record-breaking 51.88 inches of rain since it made landfall Friday.
Although the number of deaths caused by the storm is still unclear, Reuters has reported 11 deaths and local authorities told The New York Times that there have been 19 deaths. A Houston police officer drowned in his patrol car while on the way to work on Sunday after taking a wrong turn onto a flooded street.
Blanchard is now at his parents' house in the Clear Lake area, southeast of Houston. He hasn't been able to return home.
CORRECTION: In an earlier version of this article, Exavier Blanchard's first name was misspelled.
Before You Go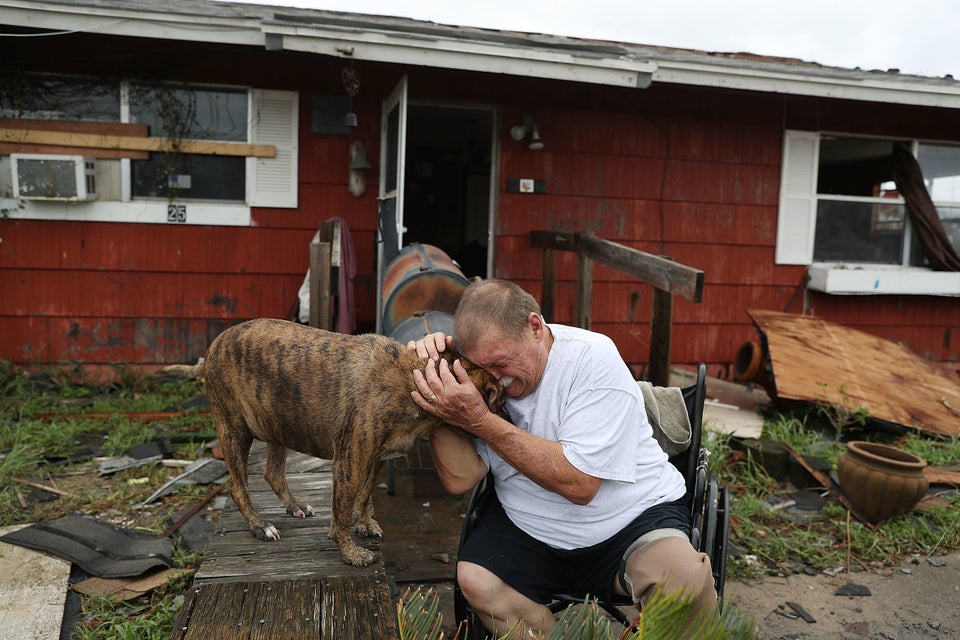 Hurricane Harvey Aftermath
Popular in the Community