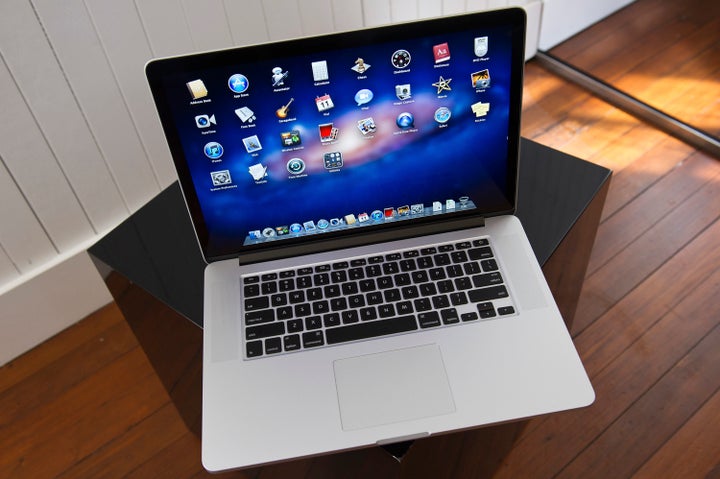 A former Tennessee attorney and outspoken marriage equality opponent is suing for the right to tie the knot with his laptop computer. Yes, you read that correctly. 
Chris Sevier has filed a lawsuit in a Houston federal court alleging that he and his 2011 Apple MacBook were denied a marriage license in Texas's Harris County, The Houston Chronicle reports. Arguing that his 14th Amendment right to marry has been denied, Sevier is suing Harris Country District Clerk Chris Daniel, Texas Gov. Greg Abbott and Texas Attorney General Ken Paxton. 
Sevier, an EDM producer who is "hardcore involved in the music industry," has apparently filed similar lawsuits in Florida, Tennessee and Utah. Insisting his move is not a publicity stunt, he said, he plans to move forward with additional lawsuits in 12 more states, The Houston Press reports. 
"The question is, should we have policies that encourage that kind of lifestyle? The state is not doing anyone any favors by encouraging people to live that lifestyle," he told The Houston Press. "We have to define marriage."
Paxton, however, isn't having any of it. His office asked U.S. District Judge Alfred H. Bennett to dismiss the lawsuit, arguing that the U.S. Supreme Court's June 2015 ruling on same-sex marriage does not apply to a man/computer union. 
"The right to marry one's computer is not an interest, objectively, deeply rooted in the nation's history and tradition such that it qualifies as a protected interest," Paxton's brief argued, according to The Midland Reporter-Telegram. 
It isn't the first time that Sevier has filed an eyebrow-raising lawsuit. In 2013, he attempted to sue Apple for allowing him unrestricted access to porn on the Internet, thus provoking "unfair competition" between adult film actresses and his wife. 
Here's to hoping this absurdity doesn't get any more traction. 
REAL LIFE. REAL NEWS. REAL VOICES.
Help us tell more of the stories that matter from voices that too often remain unheard.
BEFORE YOU GO
PHOTO GALLERY
Homophobic Tweets By Celebs