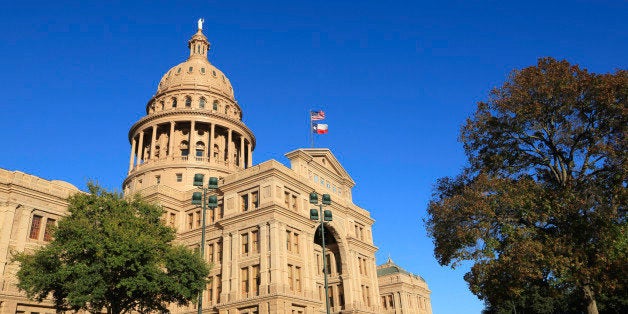 A same-sex couple has wed in Texas, despite the state's ban on gay marriage.
According to the American-Statesman, Sarah Goodfriend and Suzanne Bryant were granted a court order for medical reasons: Goodfriend has been diagnosed and treated for ovarian cancer. Judge David Wahlberg ordered Travis County Clerk Dana Debeauvoir to grant a license to the couple because they are "medically fragile," according to KHOU.
The two were wed by Rabbi Kerry Baker on Thursday.
According to the AP, the court order applies only to Goodfriend and Bryant.
On Tuesday, a Texas probate judge ruled as part of an estate battle that the state's ban on same-sex marriage is unconstitutional. An Austin woman was seeking to have her eight-year relationship with a woman who died of cancer in June recognized as a common-law marriage.
In February 2014, U.S. District Judge Orlando Garcia ruled Texas' ban on same-sex marriage unconstitutional, but issued a stay on his order pending an appeal. That appeal was heard by the U.S. 5th Circuit Court of Appeals in January.
UPDATE: The Texas Supreme Court issued an emergency order blocking other same-sex couples from maintaining marriage licenses, according to the AP.
Before You Go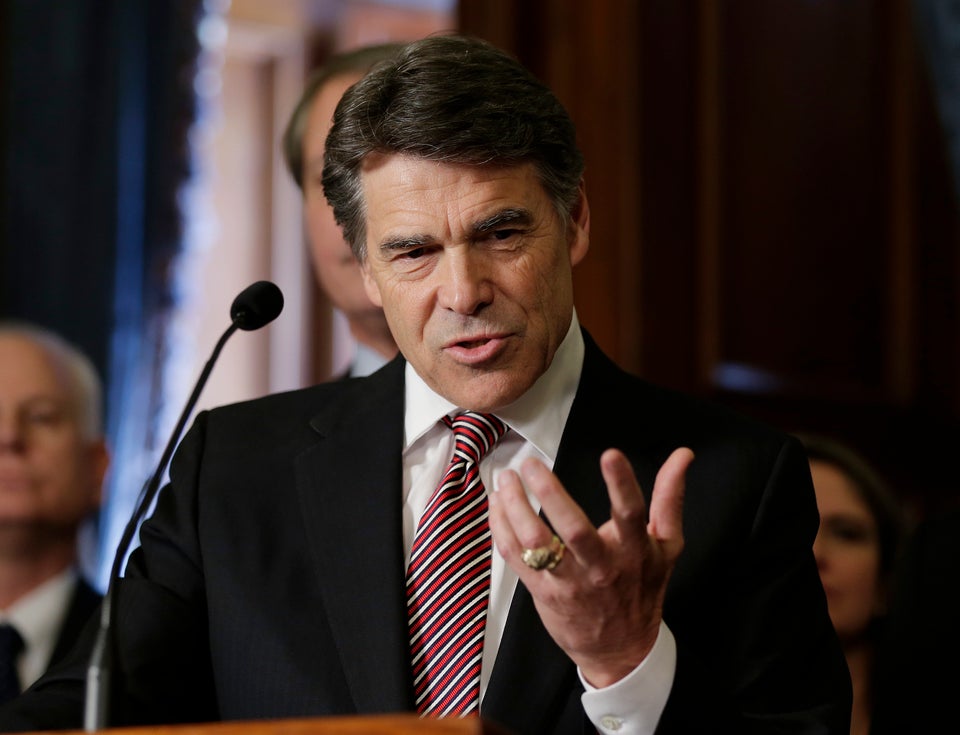 How Many Fingers Is Rick Perry Holding Up?
Popular in the Community