KFOX 14 reports that Monico Ramirez and Jonathan Luna had planned to book El Paso's Grace Gardens for their forthcoming reception. But as soon as the venue's staff found out Ramirez and Luna were a same-sex couple, the pair says they were told it was a no-go.
"[An employee] took us to a lobby, and told us she had to go speak with a manager, we stayed there 15 minutes," Ramirez is quoted as saying. "She came out and said 'I'm sorry guys, but we are not allowed to have any services for same-sex marriage.'"
Luna added: "They made me feel bad because there was another couple there, but they were a normal couple, and they gave them the packages and everything. We really wanted it to be there, but they refused the services for us."
View a video report on the case here.
Interestingly, a Grace Gardens staff member did not refute the couple's claim that the venue would not host a same-sex wedding, but said there were other factors involved in the company's decision.
"Mr. Luna and Mr. Ramirez did seek information about Grace Gardens and were given the same tour that all potential clients interested in using our facility are provided," Sandra Rodriguez said in a statement cited by Queerty. "At the commencement of the tour the gentlemen informed our sales associate that they were looking for a place to host a wedding ceremony, and they affirmatively stated that the female bride was out of town."
She then added, "It wasn't until the tour was almost completed that the gentlemen inquired as to whether Grace Gardens allowed 'wild parties with strippers.' It was this question that garnered the 'weird' look described by Mr. Ramirez."
You can read the full statement here.
In February, another Texas-based gay couple was reportedly told by the owners of the All Occasion Party Place near Fort Worth that they could not host their wedding there "because of God."
Meanwhile, earlier this week, two gay men in Iowa who sought a wedding reception venue were reportedly turned away by the owners of Gortz Haus in Grimes, who argued they had a right to turn away same-sex couples because of their faith and religious convictions.
"Can I have my beliefs without being ostracized for that? I think I have my right ... to stand firm to my convictions and beliefs," Gortz Haus co-owner Betty Odgaard, who noted that she and her husband have received threatening emails and calls in response to the news, told KCCI 8.
Before You Go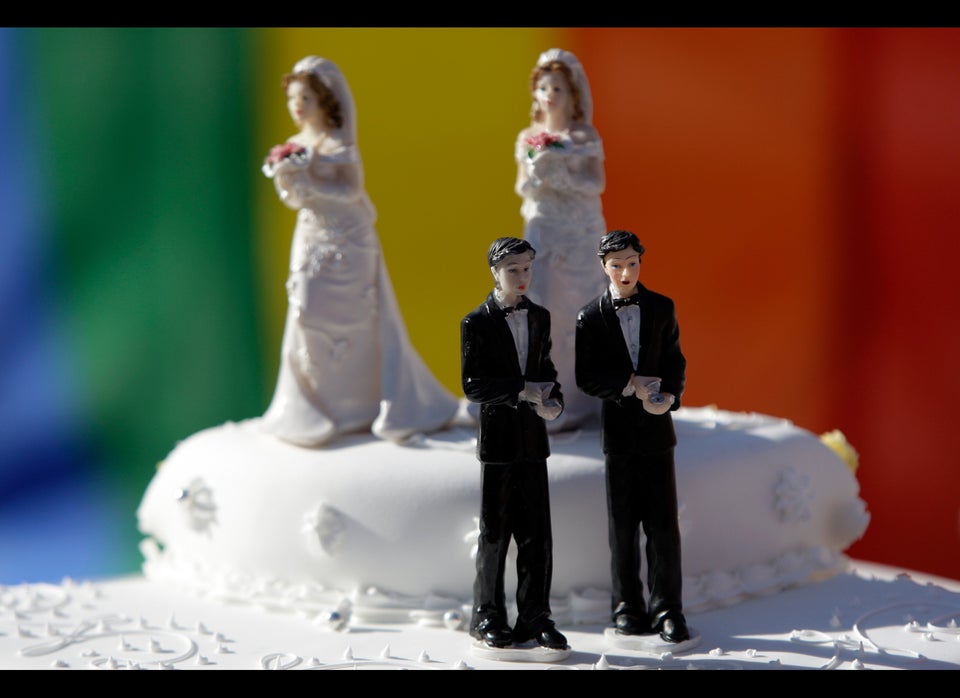 LBGT Service Cases
Popular in the Community