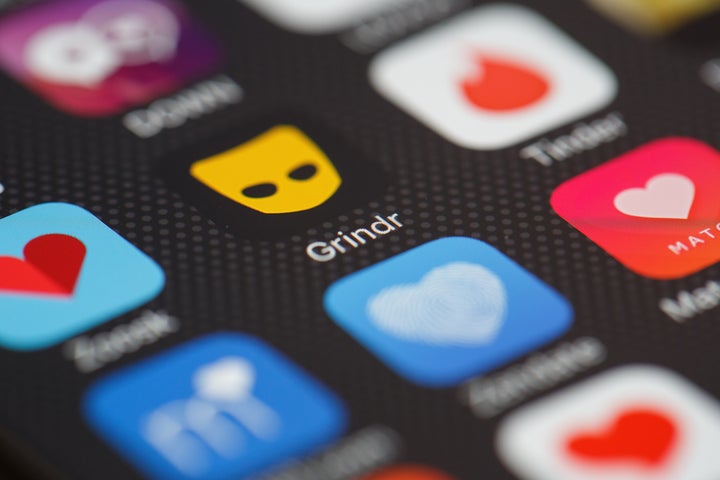 Nigel Garrett pleaded guilty in federal court to using the popular gay dating app to target victims in four home invasions over a three-week period in the Dallas area last year. With three other men, Garrett passed himself off as a single gay man, and made arrangements to meet victims at their homes in January and February 2017, according to The Dallas Morning News. 
Once inside the homes, Garrett and the three other men ― Anthony Shelton, Chancler Encalade Jr., and Cameron Ajiduah ― assaulted their victims, tied them up and shouted anti-LGBTQ epithets. In each case, the men carried a gun, and stole personal property, including a car, from their victims, The Washington Post reported in May.  
Garrett's sentence followed a plea agreement with federal prosecutors. Shelton, Encalade and Ajiduah also have pleaded guilty, and are awaiting sentencing, the Tyler Morning Telegraph reports.
The Justice Department touted the sentence to show its commitment to prosecuting hate crimes.
"Hate crimes are an attack on a fundamental principle of the United States to be free from fear of violence because of your sexual orientation, gender identity, race, color, religion, or national origin," Acting Assistant Attorney General John Gore of the Civil Rights Division said in a statement. "The Department of Justice is committed to using every tool at its disposal to combat this type of violence."
"You can be scared as a homeowner if your neighbor is robbed," Rubin told CBS 11 News, "but it's different if you feel like you're being targeted for some reason, and in this case, a whole community can feel like they're targeted."
A Grindr spokesperson told HuffPost in an email that the app was "committed to creating a safe environment through a system of digital and human screening tools to help its users connect and thrive," and also "encourages users to report suspicious and threatening activities."
"While we are constantly improving upon this process, it is important to remember that Grindr is an open platform," the spokesperson said. "Grindr cooperates with law enforcement on a regular basis and does not condone abusive or violent behavior."   
Calling all HuffPost superfans!
Sign up for membership to become a founding member and help shape HuffPost's next chapter