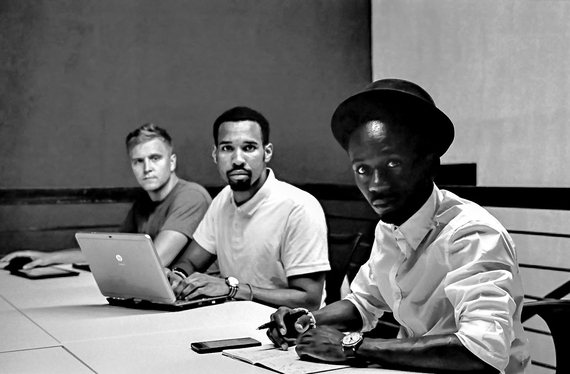 Photograph by Ishmael Marley
Your mobile phone can save a thousand lives.
Twitter facilitated a revolution in Egypt, changing the way citizens, governments, and media communicate essential information. M-Pesa transformed banking, creating fast solutions for poor rural communities and empowering women to improve them. All through a basic cell.
Technology provides new solutions to problems we've been fighting for decades. So what happens when we apply it to health?
Big things. Like SMS app Mobile Midwife decreasing infant mortality by providing mothers-to-be with tailored information from pregnancy to labor. Or mPedigree Network, partnering with top pharma and consumable companies to secure products against the serious problem of counterfeit and diversion.
And now, through Developers Doing Development, Michael Henderson and Scott Akers are using SMS automation to combat issues of infrastructure and disease.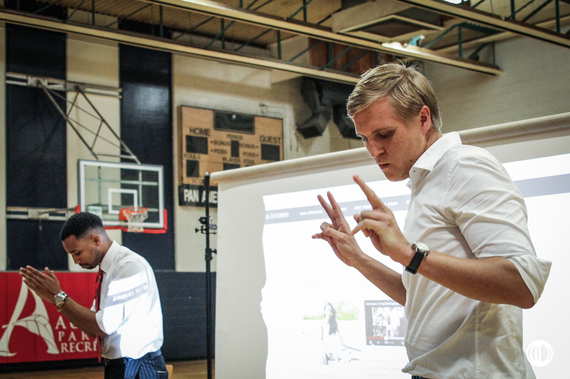 Photograph by Amy Wolf Photography
This year in West Africa, almost 5,000 died from the Ebola virus. And annually, bad water takes more lives than war, terrorism, and weapons of mass destruction combined. That's 3.4 million, and most are in Africa. Despite all the foreign aid and relief programs, these problems persist and most recently, intensified.
Michael shared, "Oftentimes, technologists are but an after thought in development, aid, and international empowerment. We're working to change that by building a pipeline of top talent coupled with high impact applications that are accessible and useful to developing communities."
Doing Development recently connected with the Tanzanian government. They're hosting DEV-On Mobile Hack-A-Thon in Austin, TX to build an SMS automation system that will assist local fire departments in targeting active flames and alerting citizens.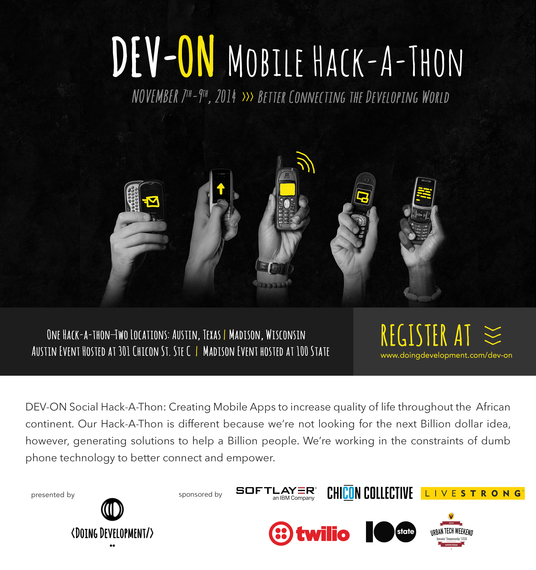 They're also connecting with Mexico, Russia, South Africa, Oman, Burundi and Benin to create "dumb phone" technology that will facilitate census aggregation, community alerts, and the dissemination of sanitation information.
Why texting? Scott informed, "65% of Africa has GSM mobile data coverage and only 64% have safe water, yet less than 50% have access to improved sanitation facilities. Nobody conducts censuses in most African countries. We can do it by phone. People in rural Uganda don't have necessary education on water safety. We use texting to inform and collect information: "Press 1 to learn how to purify water, 2 to determine if contaminated" or "Press 1 if you've experienced xyz symptoms."
More than the facts, Michael Henderson was granted this mission by the founder of social entrepreneurship himself.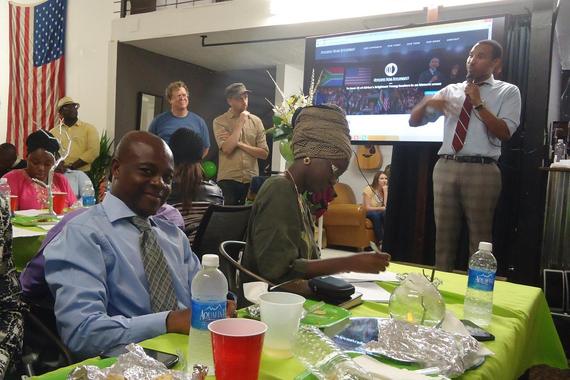 Photograph by Joel Tembo Vwira
Enzo Cursio, Vice President from the World Summit of Nobel Peace Laureates, selected Michael to launch Doing Development with one mission in mind: using technology for good.
Shortly after, Michael met with Nobel winner, Muhammed Yunus, who challenged him to sustain and concretize our global networks.
"Are you familiar with the Bonsai tree? The soil and environment are what stifle the growth of the tree. There is nothing wrong with the tree or seed. The world is filled with Bonsai people, if given the right opportunities to flourish will grow tall. Do not think you are going to teach anyone in the developing world, they will teach you. They do not need to be taught how to use an app; they have and will continue to use technology how they see fit."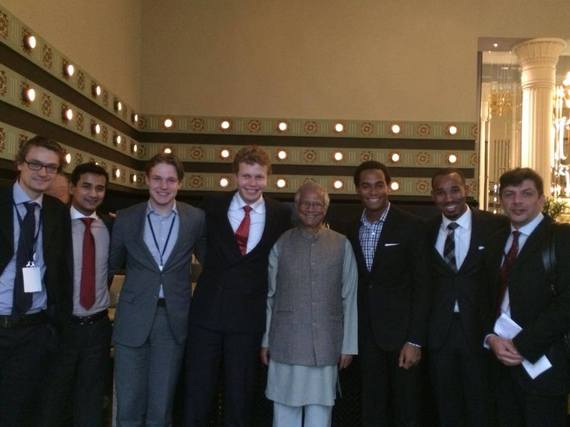 Photograph by Amir Khashru
Present-day problems need real-time solutions, and Michael and Scott are taking them on thumbs first.
"We want to improve the quality of life for African youth. The way to do this is by linking our technology and talent with like-minded movers and shakers on the ground overseas. It's not just building these programs--it's building the relationships to sustain them," said Michael.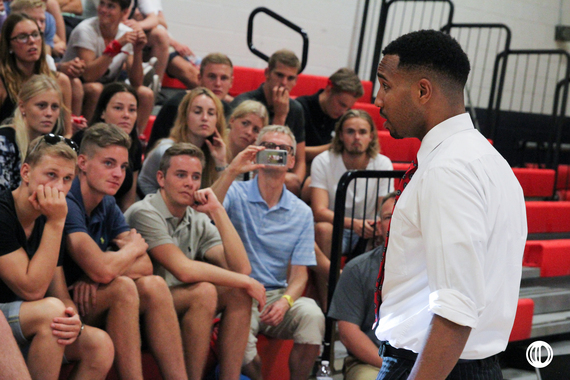 Photograph by Amy Wolf Photography
Support the initiative or gain additional information here, and for details on sponsorship, email info@doingdevelopment.com.
You can also check out their panel discussion on education, tech, innovation, and STEM as it relates to issues on the ground in Africa. It'll be on November 7th from 6:30PM to 9:30PM at the Livestrong Foundation.
In the meantime, don't underestimate the power of thumbs to change the world.
REAL LIFE. REAL NEWS. REAL VOICES.
Help us tell more of the stories that matter from voices that too often remain unheard.