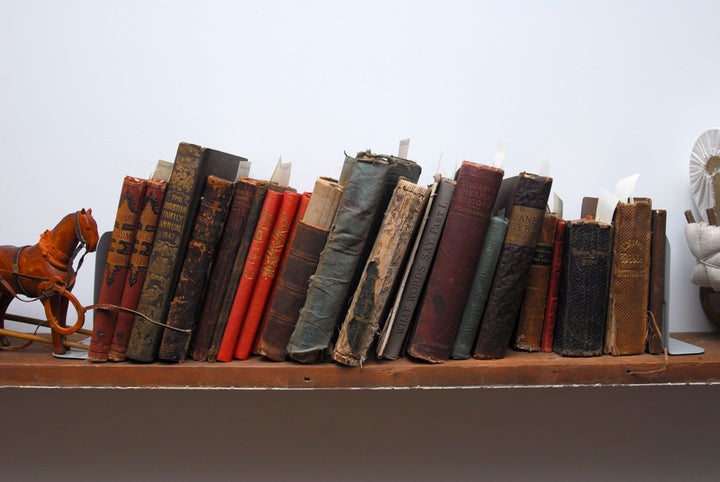 In the report, author Keith Erekson, an assistant professor of history at The University of Texas at El Paso, says that Texas' K-12 system is "founded upon an inadequate set of standards." Erekson analyzes in the report the entire process of Texas' history standards -- from board approval to the curriculum itself.
The report notes that the Fordham Institute gave the state's history standards a grade of "D," calling it a "politicized distortion of history," that is "both unwieldy and troubling" while "offering misrepresentations at every turn."
These misrepresentations, Erekson writes, include excluding Native Americans from the standards curriculum until recently and citing states' rights as a cause of the Civil War when Texas did not cite it in their historical "Declaration of Causes."
Texas' failures, as well as the poor national performance, contribute to a low level of college readiness among the state's high school students, to the extent that Erekson's report says college readiness was almost completely ignored in Texas' revised history standards, "Texas Essential Knowledge and Skills" -- presenting history as a series of factual memorization and one-sided analysis.
"These examples are not meant to say that the TEKS do not contain any bright spots," Erekson writes. "The examples are meant to illustrate a widespread pattern of neglect of college readiness skills. No student will succeed in college or the workplace if he confuses writings with speeches, conducts a one-sided analysis, or simply spits back a string of memorized information. No Texas parent would desire this for her child and no profit-minded Texas business leader would hire a graduate who had attained only these abysmal standards."
The report also notes that In 2006, when the College Readiness Standards were created, 40 percent of Texas college students weren't prepared. Last year, 48 percent of those entering community college and 14 percent of incoming college freshmen needed remedial courses in at least one subject, and the gap is only widening.
To remedy the standards and curriculum, Erekson offers a series of recommendations, including analytical thinking through making connections, evaluating historical arguments, engaging in modern debates and drawing global comparisons, pointing to and utilizing primary sources as well as even directly challenging the TEKS by pointing out their controversies and omissions.
Clarification: An earlier version of this piece connected the report to the Texas Higher Education Coordinating Board Social Studies Faculty Collaborative. The TECB has released a statement noting that the report was not requested, reviewed or approved by the agency and the findings represent the sole viewpoints of the author. The TECB copyright has been removed from the report.
Related
Popular in the Community