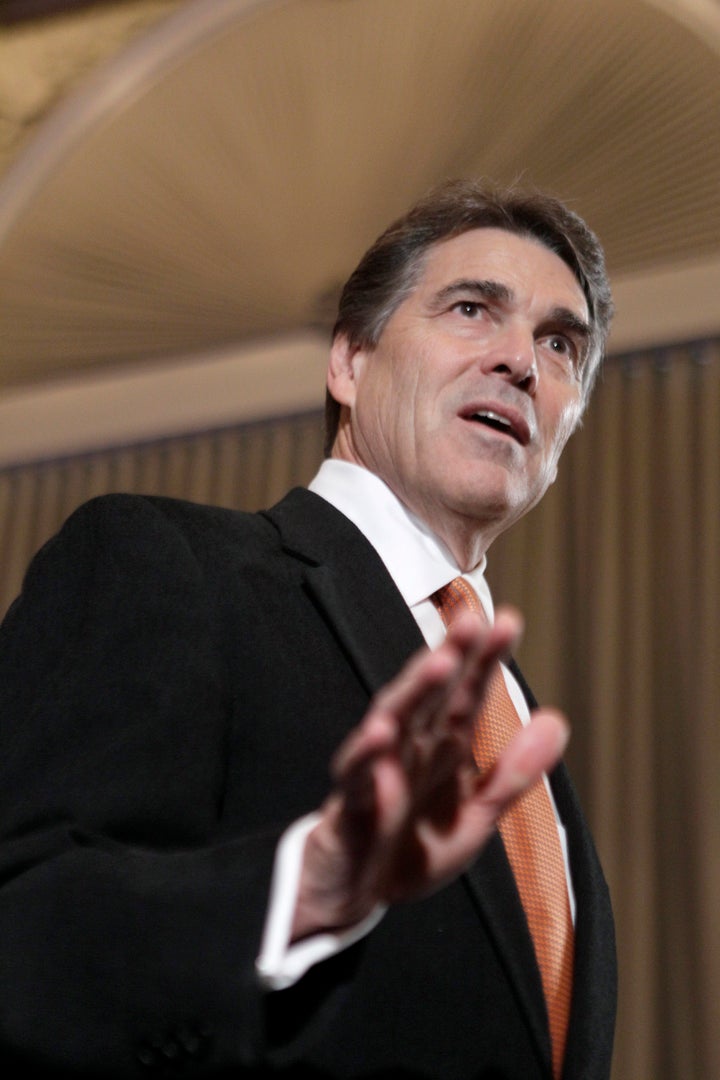 As the 2012 presidential campaign has started to take shape, Texas governor and Republican presidential candidate Rick Perry has made much of the Lone Star state's job-creation numbers during his time in office. But repeated analyses have suggested that once you get past the talking points, Texas job growth under Perry hasn't actually been very impressive.
All told, legal or undocumented immigrants held about 225,000 of the 279,000 jobs created in Texas in the past four years. This is particularly noteworthy, the CIS notes, because while Texas's working-age population grew between 2007 and 2011, 69 percent of that growth came from native-born U.S. citizens. Yet immigrants accounted for 81 percent of the job growth.
In one sense, these numbers aren't surprising, but rather a reflection of national trends. Over a million immigrants found jobs in the U.S. between 2008 and 2010, a period during which the economy crashed and unemployment skyrocketed. Texas shares 1200 miles of border with Mexico, making it particularly easy for immigrants to enter the state and find work.
Still, the CIS report offers further ammunition to those who want to push back against the narrative Perry has been touting on the campaign trail, that Texas has led the country in job creation thanks to his stewardship.
But many of these jobs are low-paid positions without health benefits, and in any case it's not clear to what extent Perry would be able to apply his experience as governor to the task of creating jobs at the national level.
Texas leads the nation in minimum-wage hourly workers as a percentage of the state workforce, with some 550,000 workers getting paid minimum wage or less in 2010, according to the Bureau of Labor Statistics. Low wages are a hallmark of the state's economy, which in turn makes it an attractive place for corporations to move business.
Skeptics claim that the biggest factors influencing the Texas jobs boom -- a wealth of natural resources like oil and gas, and the state's proximity to Mexico, which makes it easy for immigrants to enter Texas and keep wages low -- lie outside of Perry's control, and that his record of luring jobs from other states wouldn't prove useful for bringing national unemployment down.
Popular in the Community