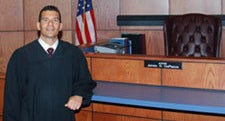 A Texas judge is so opposed to same-sex weddings that he wants every couple he marries -- straight or gay -- to sign a document acknowledging his views.
The agreement required by Judge James R. DePiazza, of The Colony, which is just north of Dallas, states that he doesn't want to perform same-sex weddings but will do so if asked.
The document requires that those who wish to be married by DePiazza agree to not only acknowledge his views, but also not mention same-sex weddings to him "before, during or after the ceremony."
DePiazza also will not allow photographs or videos, not that there will be much to capture. His services will be bare-bones affairs strictly limited to "a brief formal declaration of civil marriage ceremony."
Celebrants will be allowed to take photos in the court after the ceremony, once DePiazza has left.
"I decided that for my own privacy," DePiazza told the Houston Chronicle. "Because people take pictures and can doctor them or take little snippets out of video to warp what happened."
The document is the polar opposite of the previous form, which began happily with "Congratulations on your upcoming wedding!" and concluded with "Thank you for your consideration, and again CONGRATULATIONS!!" (The caps are in the original.) The document contains no congratulatory messages.
The judge told the Dallas Observer that he had the option to stop performing marriages altogether, as justices of the peace are not required to do them.
"I made the decision that, for my constituents, if that is their desire -- it doesn't matter to me what a person's sexual preference is, what their sexual orientation is," DePiazza told the website. "Regardless, they're a human being and they deserve dignity and respect. If that's the way that they want to live their life, that's between them, their partner and either they believe in their God or not, that's their choice."
At least one expert believes DePiazza's new form may not be legal.
"I think it's an interesting innovation in trying to hold your nose and do your job by making everybody else hold your nose as well," Katherine Franke, the director of the Public Rights/Private Conscience Project at Columbia University's law school, told the website. "It's creative, but I don't imagine it will stand up in court."
However, Denton County Judge Mary Horn said she thought DePiazza's form was "considerate."
Any couple wishing to schedule a wedding with DePiazza can email his office at JP2Court@DentonCounty.com or call 972-434-7200.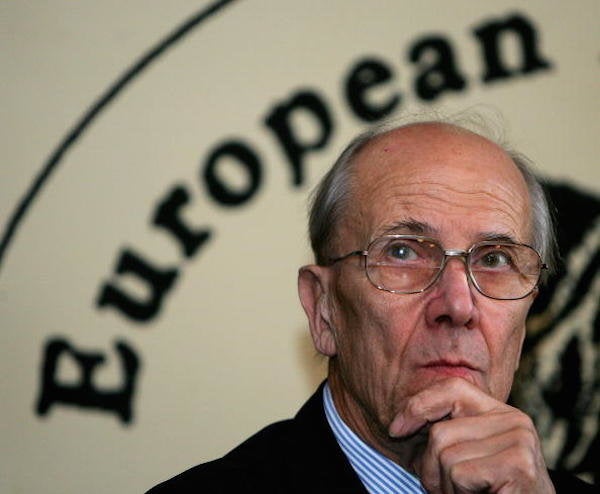 11 People Who Are Totally Overreacting About Gay Marriage
Popular in the Community