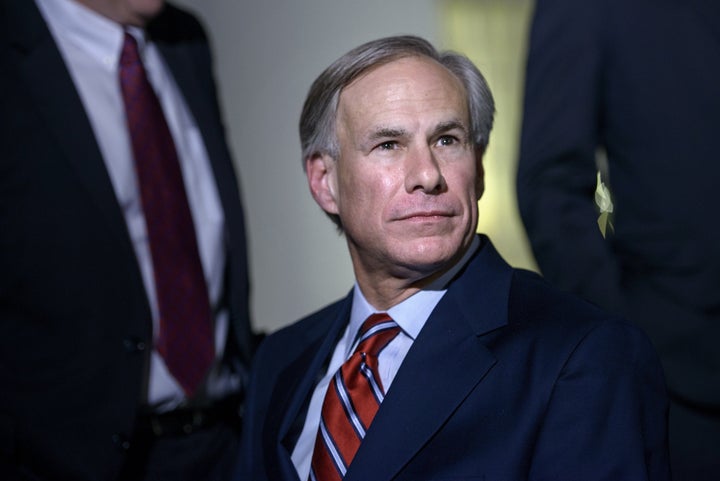 Texas officials are now going to the courts to keep Syrian refugees from resettling in their state.
The state Health and Human Services Commission filed a lawsuit on Wednesday against the federal government and the International Rescue Committee of Dallas to prevent a family from coming to Texas on Friday -- following up on a threat to sue groups that help resettle refugees if the groups accept Syrians. 
The lawsuit will test how much power governors have to keep certain refugees out of their states -- a major question after more than half of states' leaders announced last month they wanted to keep out Syrians.
The Obama administration, refugee groups and many legal scholars argue governors have no authority to dictate who can be admitted into the country as refugees and where they can live once they are here.
That hasn't stopped many of the governors, including Texas' Greg Abbott. He wrote to President Barack Obama on Nov. 16 that his state would not accept Syrian refugees in the wake of terrorist attacks in Paris. He argued that the screening process for refugees -- which is slow and extensive -- would not be enough to prevent terrorists from exploiting the program to come to the U.S.
Texas argues that the federal government isn't cooperating with the state, nor is the International Rescue Committee, which said it would continue resettlement of Syrian refugees as planned. The lawsuit argues there would be "substantial threat that irreparable injury will result" from allowing Syrian refugee resettlement to the state to continue.
"We have been working diligently with the International Rescue Committee to find a solution that ensures the safety and security for all Texans, but we have reached an impasse and will now let the courts decide," Texas Health and Human Services Commission spokesman Bryan Black said in an email.
Texas Attorney General Ken Paxton said in a statement that "Texans are compassionate to our core, and take in more refugees than any other state," but "[t]he federal government's stated inability to run effective background checks on these refugees, entering the United States from one of the world's most potent hotbeds of terrorism, puts all Texans at risk."
"The point of this lawsuit is not about specific refugees, it is about protecting Texans by ensuring that the federal government fulfills its obligation to properly vet the refugees and cooperate and consult with the state," he said.
The International Rescue Committee said in a statement later Wednesday that it "has worked in coordination with Texas officials for forty years -- to the benefit of Texas communities and the refugees we serve." 
"Refugees are victims of terror, not terrorists, and the families we help have always been welcomed by the people of Texas," the statement continues. "The IRC acts within the spirit and letter of the law, and we are hopeful that this matter is resolved soon."
This story has been updated to include comment from the IRC.
PHOTO GALLERY
Images Show How Syrian Refugees Live And Why They Left
Calling all HuffPost superfans!
Sign up for membership to become a founding member and help shape HuffPost's next chapter