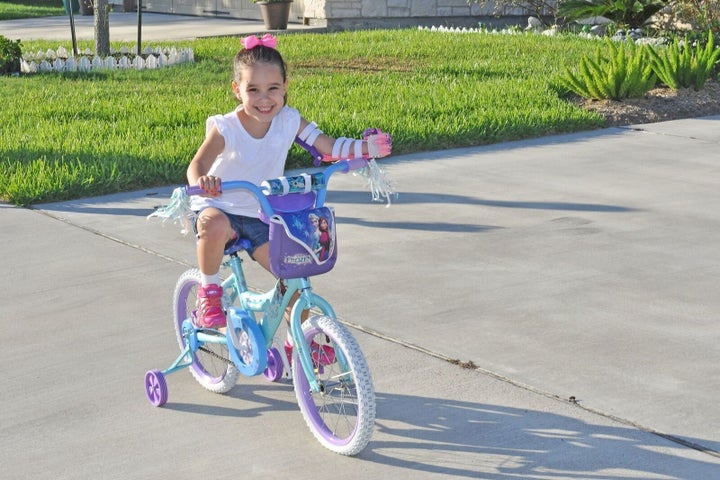 A library has helped a 5-year-old girl start a new chapter in her life.
Katelyn Vincik who was born without a fully formed left hand, had been on a waitlist for a functional prosthetic for more than a year. That was until Harris County Public Library in Texas made her one using its 3D printer.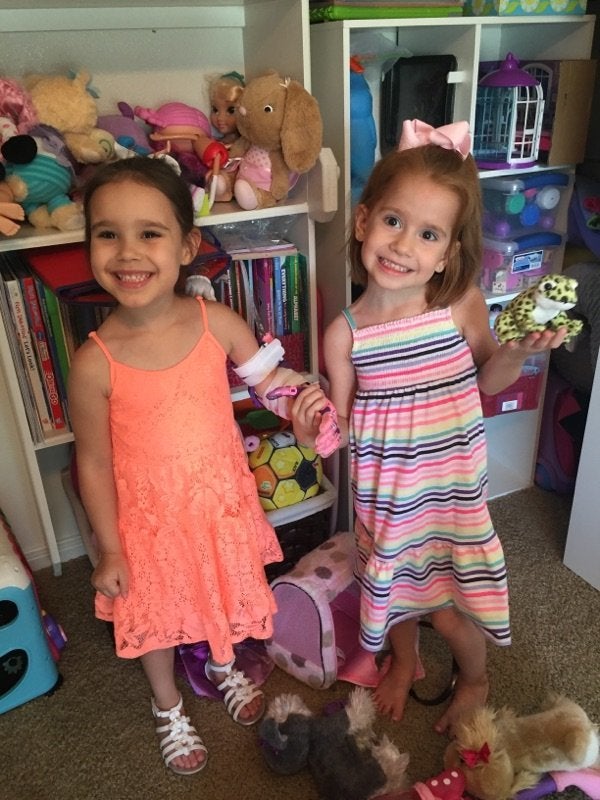 "When is my hand going to be like this? When are the doctors going to fix it," Vincik told the outlet.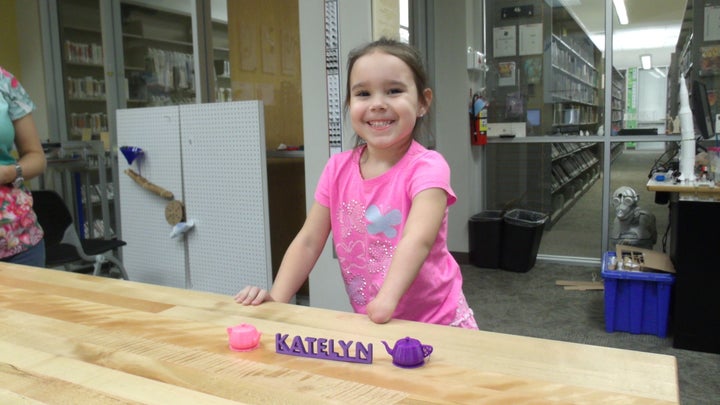 Vincik scoured the internet for options and discovered that the Harris County Public Library in Clear Lake, Texas had a 3D printer available to the public. The family drove two hours from their home in Victoria, Texas to Clear Lake to meet with Jim Johnson, branch librarian, and Patrick Ferrell, who supervises the lab and assists patrons and volunteers with the 3D printer.
"She put it on like she knew what she was doing, and then she told her sister, 'Now we can hold hands.'"
"We were pretty upfront with the family. None of us had any experience with prosthetics," Ferrell told The Washington Post. "We know how to make 3D prints, and we know how to build things. But none of us have specific experience with prosthetics. And the family was willing to go along with it, even though none of us really knew exactly what we were doing."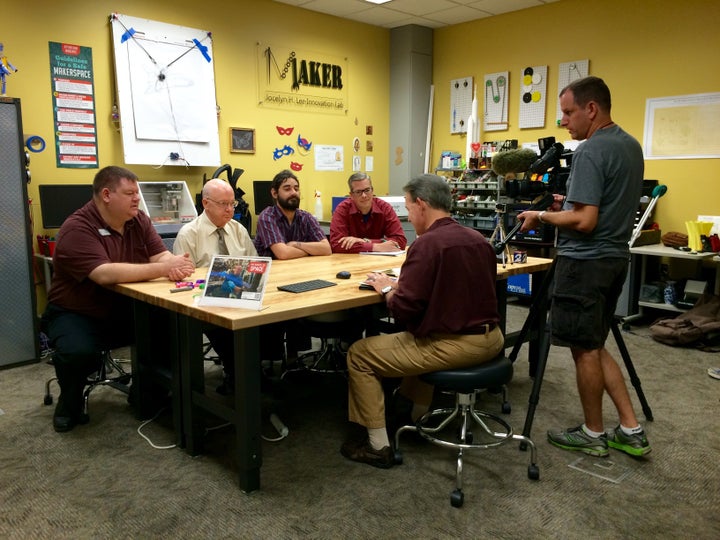 To design the prosthetic Ferrell and a group of volunteers took measurements of Katelyn's arms, and used a design provided on the internet from the e-NABLE community, a global network of volunteers.
Ferrell told The Huffington Post that the designs for Katelyn's prosthetic are publicly available, already tested and have been adopted by many users around the world.
It is not a FDA-approved device, but the material used for 3D printing is a well-known, non-toxic plastic called polylactic acid.
"[The prosthetic we built] is generally recognized as a beneficial alternative to more expensive professional prosthetics," Ferrell told HuffPost.
The hand device that Ferrell and his team made is pink and purple, Katelyn's favorite colors, and includes fingers and a thumb that allow Katelyn to grasp objects. It is attached to Katelyn's arm by Velcro straps and is controlled by her elbow. For instance, when she bends her arm, the hand closes and when she straightens it, the hand opens.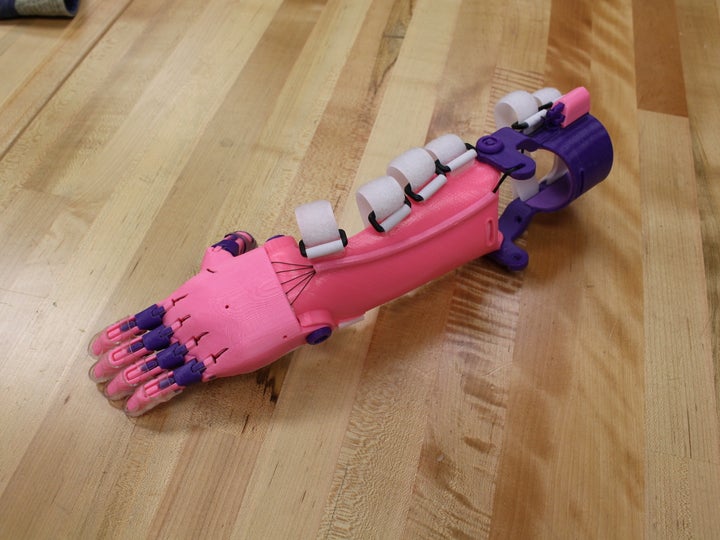 Once the prosthetic was done, Ferrell wrapped it up and drove to Katelyn's home to give it to her.
"She put it on like she knew what she was doing, and then she told her sister, 'Now we can hold hands,'" Ferrell told ABC. "I had the honor and privilege of delivering the arm, but our volunteers did the bulk of the work. It really was a community effort."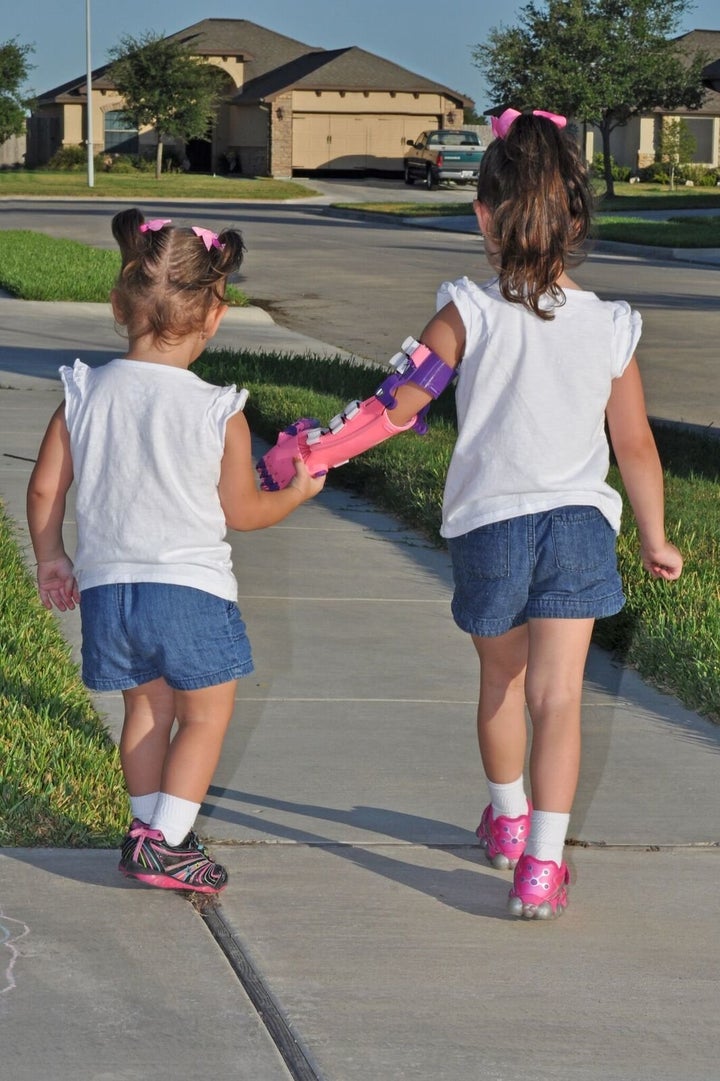 Vincik told Click2Houston that Katelyn took to the prosthetic like she had always had it and that riding a bike or playing on a swing is much easier for her now.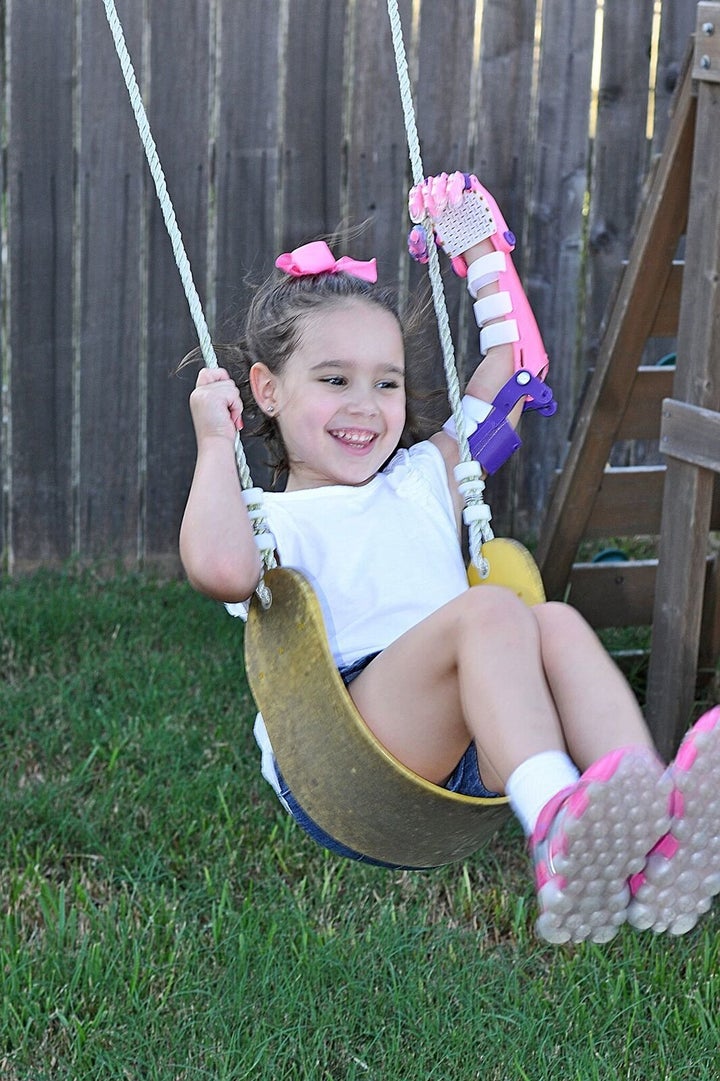 "We help patrons every day find books or this, that or the other," Johnson told The Washington Post. "And to some extent, we may get involved with them personally, just hearing their stories. But … to really make a true difference in someone's life, in this case a little girl's life, is just incredibly satisfying."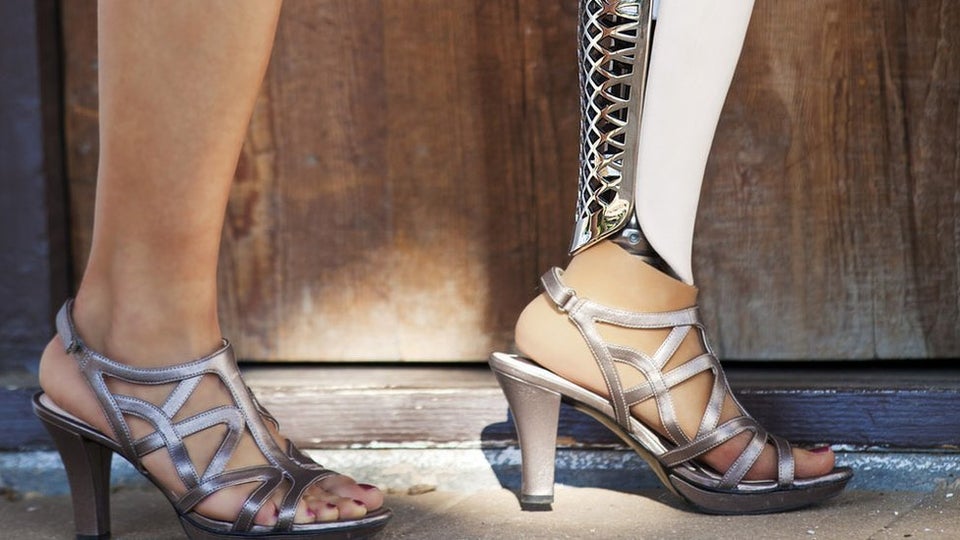 Stylish Prosthetic Limbs