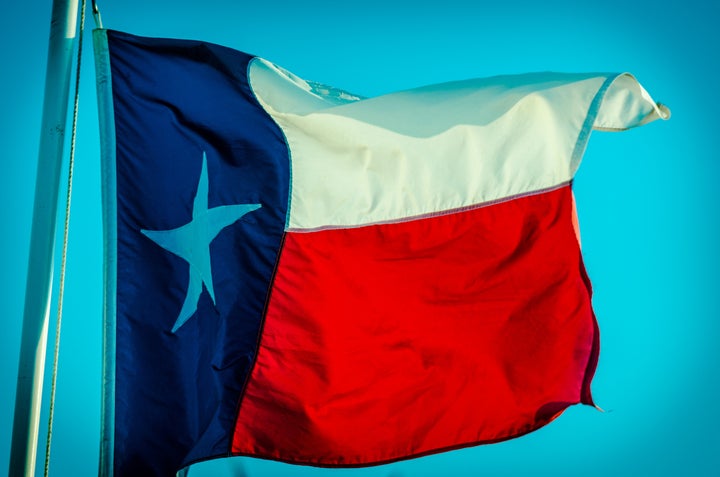 It's LGBT Pride Month, Hillary Clinton reminds me (you can set your watch by that woman), and across the country, people will soon be piling into the streets to get their gay on.
Pride celebrations are popular, but hardly for every LGBT person. For example, Pride attendees are pretty unlikely to be closeted. They also must have the ability to actually make it to the host city and an actual interest in attending a giant, gay street party. While Pride organizers usually make every effort to appeal to the broadest possible crowd and diversity is certainly the word of the day, attendance tends to skew younger, slightly male, and, well, gay. Older people, rural populations, families, and even to some degree women are far less likely to attend the major celebrations.
Still, they draw millions.
Little wonder, then, that the average American estimates that about a quarter of the population is gay. This is probably a very substantial overestimation, but at least more plausible than sexual orientation surveys, which, depending on methodology, find that just 3.5 percent of the population is LGBT (and mainly bisexual). The Williams Institute notes that that would mean that there are just 9 million total Americans who identify as LGBT, a number that is, on its face, laughable. To be fair, Williams did not actually conduct any of these studies, and they note the problems with extracting this kind of information from strangers. (They also seem to have been working from old data, as 3.5 percent of the U.S. population as of the time of their estimate would actually have been just short of 11 million.)
That anyone takes this patently absurd estimate at face value is hilarious. A reasonable person, of course, can see that these studies do not even, as the Williams analysis actually suggests, pass a sniff test.
Nobody should expect them to, really. After all, these estimates rely on the deeply flawed assumption that LGBT people will participate in sex surveys with equal likelihood and honest answers. We have every reason to believe the exact opposite. When it comes to sex, study participants lie a lot. On top of that, LGBT people are subject to harassment and occasionally even outright political persecution, so they have more reason than most not to identify themselves to strangers.
But how does one get a better count than that? It's not as if we can go around hooking sensors up to random strangers' genitals and forcing them to watch gay porn.
Sometimes a more believable picture does manage to slip through. When a survey is completely anonymous and generally about something other than sexual identity, like this anonymous online Harris poll about Internet use, the number of self-identified LGBT respondents surges to 13 percent. Harris calls that an oversample, and they have reason to (it's an online survey that also finds that LGBT people use the Internet more), but that number probably seems about right to most gay-aware people. Maybe a little high, maybe a little low, but definitely closer than 3.5 percent.
Yet scientists and journalists repeat these numbers over and over, often with some degree of pride in their studiousness. Many experts who really should know better have come to view "about four percent" as the new standard, replacing the frankly far more plausible 10 percent reported by Kinsey.
The claim just doesn't jibe with available data.
For example, we know that as of March 2012, there were 1,443,500 American men on Grindr, a gay, GPS-based smartphone app. The app was launched in 2009 and has hardly reached its potential total audience -- over the last six months, they've added U.S. users at a rate of over 1,300 per day. Think about that: Their total potential user base is limited to not only LGBT people but LGBT men who have certain smartphones, find a GPS chat service useful, and decided to go with that one in spite of its fairly terrible reputation. Still, those pushing the 3.5 percent estimate would have us believe that in just three years, this single app has attracted one sixth of the entire American LGBT population. Not one in six gay men, not even one in six gay men with a smartphone, but one in six LGBT people.
What other "gay counts" are out there? I emailed various Pride organizers to inquire about actual annual attendance. A very helpful woman named Tish informed me that last year's NYC Pride March alone drew 1.7 million people. That would be about one in five LGBT Americans, if you were to believe the Williams Institute estimate. I never heard back from San Francisco Pride organizers, but in 2008 1.2 million people attended festivities there. (That brings us up to about one third, with four years of growth unaccounted for.) Los Angeles Pride reports crowds of about 400,000, and organizers there told me that attendance for their festival event was up over 40 percent from last year (45,000 from 32,000 in 2011) so that number seems likely to rise in 2012. Chicago draws about 400,000, as well. Even Atlanta was pulling crowds of 200,000 way back in 2007. Those five cities alone bring us up to over 40 percent of the survey-based estimate of total LGBT Americans.
If you think that's a full 40 percent of the picture, think again. Pride events in thousands of other American cities draw crowds of hundreds to hundreds of thousands of people every year. None of these events seems to be shrinking, aside from a few smaller events that have recently either started charging or raised admission. Attendance certainly isn't limited to LGBT Americans, and there are many ways we can try to negotiate the numbers down. But I wouldn't be shocked at all to discover that, even after generously accounting for the presence of heterosexuals and foreign tourists, U.S. Pride event attendance alone met or exceeded the 9-million total that allegedly intelligent people continue to repeat as if credible.
And that only gives us an idea of who is engaging in one manifestly public statement of sexual identity. Given the heat, the travel, the crowds, and the very nature of Pride events, I think it's safe to say that not every LGBT person out there is hopping on a Pride float. Identifying the sexual identities of people outside that subgroup of out, active LGBT partiers with access to urban centers is more difficult, but hardly impossible.
So how do we find the gay people? Let's start by looking at consumption of gay pornography. In all, it accounts for 5 to 15 percent of the porn on the Internet, in spite of the fact that there is less content produced per consumer. (Apparently, the gay porn market is less accepting of "cheaply made, poor quality, fly by night studios" and tends to discard newcomers pretty quickly in favor of high-budget, established company products.) Still, we see 143 percent to 428 percent the amount of content that one would expect even if upstarts stood the same chance.
More interesting is the available search-engine data. If gay men were concentrated in a few American cities, consuming Herculean amounts of pornography day and night, that should be pretty easy to detect. For the most part, the opposite holds true. Search records indicate that most of that porn is actually being sought from outside the urban gay meccas that host the large Pride events we've already discussed.
To get an idea of where gay pornography is being consumed in the U.S., I turned to Google Insight. Insight tells us how likely a Google search in the defined area is to be for a given topic. In the interest of both keeping it clean and making sure search users were at least aware of their own sexual identities (if not open about them), I made my inquiry a straightforward one: searches for gay porn. (These numbers will no doubt shift around from time to time, so I took the precaution of making screencaps for posterity, should anyone have difficulty replicating my findings.)
It turns out that the state in which a Google search is most likely to be for gay porn is Texas. Yes, Texas is the gay porniest state in the union. Major cities in Texas are relatively gay-friendly, of course, but the public and private behavior gap is still pretty pronounced. For example, Houston is the fourth most gay-porn-hungry city in America, but Houston Pride musters a mere 200,000 annual attendees. Dallas and Richardson also make the list of top-10 cities when it comes to demand for gay porn, while Harlingen, Odessa-Midland, and Dallas-Fort Worth all make the list of top 10 metro areas. All things considered, I think it's safe to say there are a great many gay men in Texas who were not counted in our Pride tally.
We see this gulf between public and private behavior repeated over and over.
Florida, one of the most anti-gay states in the union, is second on the list. New York, the only state in America that seems to openly acknowledge exactly how gay it is, comes in third.
California comes in fourth on the list of states, but not for reasons one might expect. San Francisco fails to make the cut by a wide margin, rated as merely "medium" on the gay porn search scale. (Say it ain't so, Google... say it ain't so!) However, Los Angeles, with its measly 400,000 Pride attendees, tops the national list of metro areas with voracious appetites for gay porn. Palm Springs also boosts California's standing, coming in at number three. When we refine our search by city limits, Los Angeles proper still tops the list. So it seems that every gossip columnist ever was right: Los Angeles is the gayest, most closeted city in America. Or maybe just the most porn-hungry? Either way, a suspicion is confirmed.
The rest of the list makes the gap between actual sexual orientation and willingness to go on record about it even more apparent: Georgia, Louisiana, Mississippi, Ohio, Pennsylvania, and Illinois round off the list of states most likely to Google gay porn. The most man-on-man-starved metro areas not located in top-10 states are Texas-bordering Lake Charles, La. (impressively, the second-most man-hungry city, behind Los Angeles), and Clarksburg-Weston, W.Va., and Paducah, Ky., which come in at numbers seven and ten, respectively.
Fully aware that, while the most fit option for publication, "gay porn" is hardly an Internet-savvy search term, I tried some more explicit and specific terms. To make sure that I was identifying searches for gay content, all included the word "gay" or some form of popular "gay slang." Contrary to my expectation, New York fell off the radar immediately, while Kentucky, Maine, and Kansas began to make frequent appearances. The last search yielded New Hampshire, Kansas, West Virginia, Pennsylvania, Rhode Island, Arkansas, Michigan, Kentucky, Alabama, and Connecticut (listed from one to ten). Every search, however, supported the idea that gay men are not actually concentrated in places like San Francisco and New York. That's just where they are most visible.
As for lesbians, records of pornography searches would hardly be helpful in locating them. So, instead, I did an inquiry about lesbian dating. The 10 states in which a Google search is most likely to be for a lesbian dating site, in order from one to ten, were Michigan, Ohio, Kentucky, Mississippi, Florida, Pennsylvania, Wyoming, Missouri, New Jersey, and Connecticut. The top metro areas were Louisville, Detroit, Cleveland, Tampa, Albany-Schenectady-Troy, St. Louis, Philadelphia, Las Vegas, Orlando, and Kansas City. (I know, I'm thinking it, too: No Portland?) So, while we're looking at a more urban population than their male counterparts, America's lesbians are hardly concentrated in the gay meccas, as they would need to be for these lowball estimates to be even remotely plausible.
Of course, there's no way to extrapolate the actual numbers from any of this. There are factors mitigating the impact of each observation. Maybe smaller numbers of lesbians in Louisville are just searching for dating sites more often, because there aren't as many options available to them. Maybe gay men in Lake Charles are just looking for more porn because there aren't as many actual gay men around them to interact with. Maybe a full two thirds of online gay porn is secretly consumed by straight women.
Still, the confluence of evidence suggests that survey findings about LGBT populations are wildly unrealistic. Unless America's entire gay population is capable of marching in a Pride parade in New York, Googling man-on-man action in the Rio Grande Valley and running the nation's entertainment industry all at the same time, the numbers suggest a relatively substantial LGBT population -- closer to Kinsey than contemporary researchers insist.
For once, your hunch might be more accurate than a scientific survey.
Popular in the Community