A baffling, error-filled attempt to rewrite Mexican-American history doesn't meet state public education requirements in Texas and is unlikely to get adopted by the school system.
The Texas State Board of Education rejected the book, Mexican American Heritage, in a 14-0 preliminary vote on Wednesday. The text awaits a final determination on Friday, but without a single champion on the Republican-dominated SBOE, it seems unlikely to pass.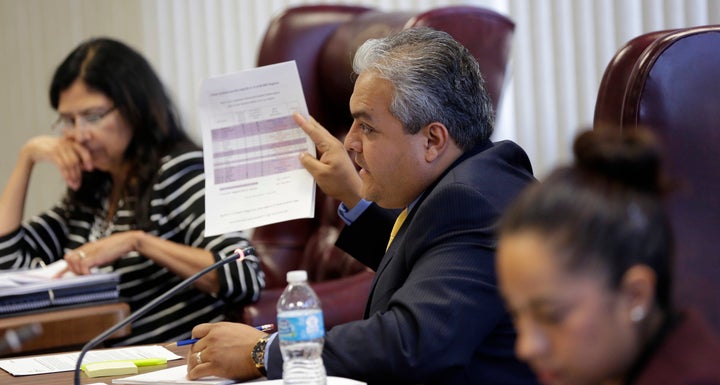 "This marks a new chapter," Tony Diaz, a Mexican-American studies professor and ethnic studies advocate, wrote in a message to The Huffington Post, "where leaders, community, educators, writers, activists, parents and students unite to deliver the American Dream through education."
The textbook submission had alarmed educators and activists who'd pressed the SBOE for years to adopt ethnic studies more widely in the state's majority-Hispanic school system, arguing that such curricula had been shown to improve engagement with students of color.
In a 2014 decision, the SBOE declined to institutionalize Mexican-American studies as a college-level elective. The board said, however, that local districts were welcome to institute such classes on their own, and invited a call for supplemental textbooks.
The only publisher to take them up was an outfit called Momentum Instruction, LLC ― a company that had only existed for a few months at that point, and had only the Mexican-American studies text to its name. Momentum Instruction was registered to Cynthia Dunbar, a right-wing former member of the Texas SBOE.
Scholars who looked at the text were left aghast. The cover photo, taken from Flickr, featured a bare-chested indigenous man in full-colored headdress ― a bizarre choice to represent people who generally wear shirts. The writers, Jaime Riddle and Valarie Angle, had no expertise in the subject and were unknown to academics in the field.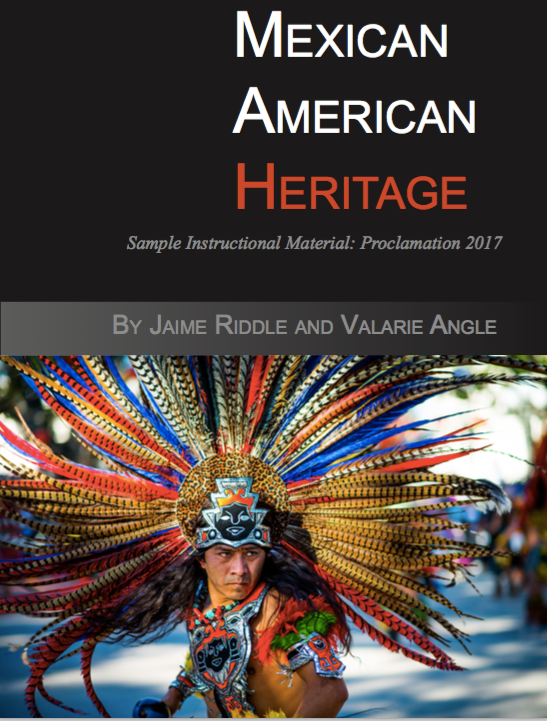 The writers reviewed the text after the scholars' independent report ― and submitted a new version that contained hundreds of fresh errors, the scholars said.
"This is incompetence upon incompetence," Dan Quinn, a spokesman for the education watchdog group Texas Freedom Network, told HuffPost.
Neither of the writers appeared at a Tuesday hearing to defend their work or explain its shortcomings.
At the hearing, Dunbar insisted that the authors had corrected the textbook's errors, even as board members and scholars pointed out that hundreds of unaddressed problems remain. When pressed by the board for more information about the writers' qualifications, Dunbar had little to say.
"I know of them, I have their bios," she said. "I know they are curriculum development specialists... There has never been a requirement of any publishing that I'm aware of in the entirety of this board to have to document the credentials of those authors."
Board member Erika Beltran, of Fort Worth, wasn't buying it.
"We expect that to be a no-brainer," Beltran told Dunbar. "There's no question that we would want experts writing textbooks... I think it's irresponsible of you as a publisher to not know who your authors are or whether they're qualified to do it. But it's OK, because you submitted a textbook that will be rejected because it's full of factual errors."
Another board member, Thomas Ratliff, spoke about one of the textbook's stranger claims ― namely, that "communism causes natural disasters."
"The response was 'this is not a verified factual error,'" Ratliff said, reading from a report. "The term itself 'natural disaster' means caused by nature, not caused by man. This is one of 44 pages of factual errors that you don't agree is a factual error."
Dunbar then falsely contended that maybe the 1986 Chernobyl catastrophe could be considered a natural disaster. (It was actually caused by humans.)
Dozens of scholars, teachers and education activists offered testimony during Tuesday's hearing about the harmful effects the textbook would have if adopted across a majority-minority school system.
Celina Moreno, an attorney with the Mexican-American Legal Defense Fund, said her organization has received a steady stream of reports about school bullying against Hispanic students in the wake of Donald Trump's election last week.
"If we want to combat this type of hate and ignorance, we must not spread ignorant propaganda in our textbooks," Moreno told the board, according to prepared remarks. "Adopting a text that so clearly paints a picture of the Latino community as a threat is the exact wrong direction this state must go in. We must have books based on facts and scholarship, not caricatures."
Educators are independently compiling materials to teach Mexican-American studies in schools that are implementing such classes. The board voted Tuesday to renew the call for ethnic studies textbook submissions.
Before You Go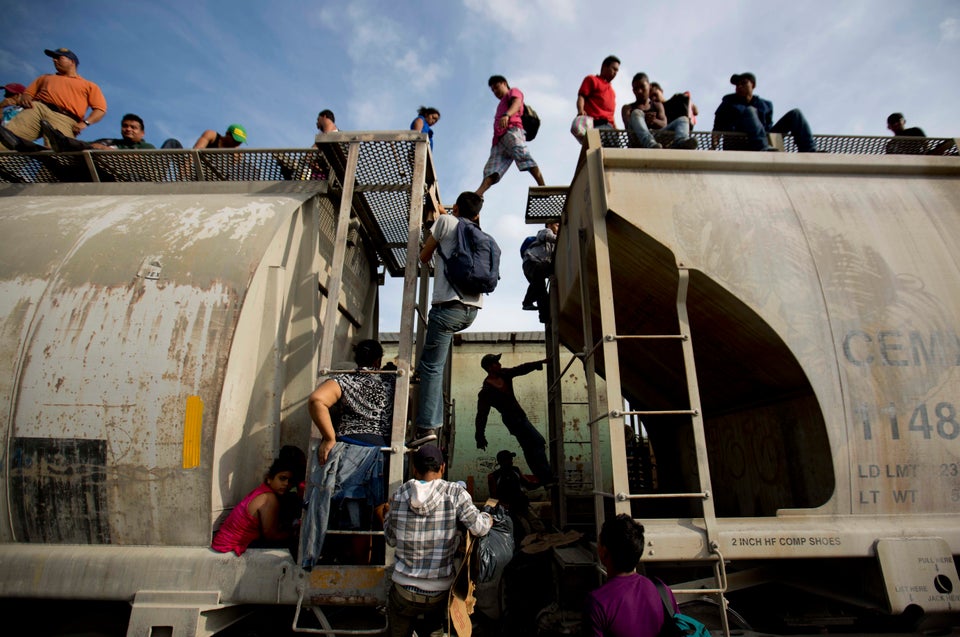 Why Latin Americans Really Come To The U.S.
Popular in the Community