A 41-year-old woman who was trying to save herself and her child died on Tuesday afternoon after being swept away by floodwaters in Beaumont, Texas, police said. Her 3-year-old daughter, who survived, was found "clinging" to her mother's body.
The unidentified woman had been driving with her daughter when they encountered high water, Beaumont police said in a statement. After pulling into a nearby parking lot, the woman and her child got out of the vehicle.
At some point, police said, the pair were overcome by the current and carried about half a mile from their vehicle into a waterlogged drainage canal. It was there that two police officers and two fire rescue divers who were traveling in an inflatable boat spotted them.
"They were in the water for quite some time," Officer Carol Riley, a spokesperson for the Beaumont Police Department, told People magazine. "When the baby was found, the baby was clinging to her. The mother did the best she could to keep her child up over the water."
The mother was unresponsive and later pronounced dead.
The toddler was "responsive but suffering from hypothermia," authorities said. With the help of a good Samaritan, the child was rushed to an ambulance and taken to an area hospital. She is currently in stable condition.
Her life was "absolutely saved" by her mother, said Riley.
Before You Go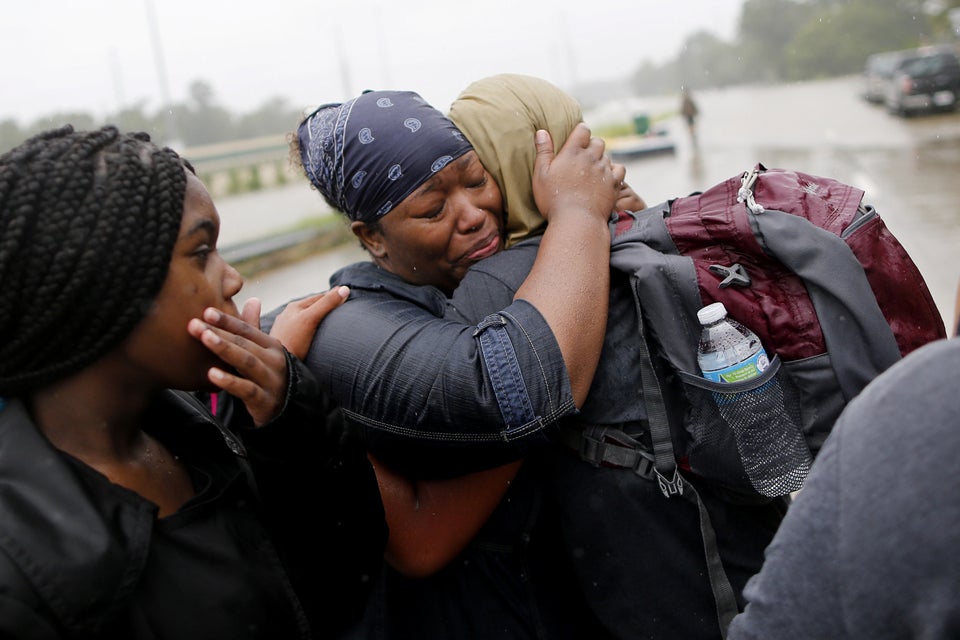 Catastrophic Flooding After Harvey
Popular in the Community