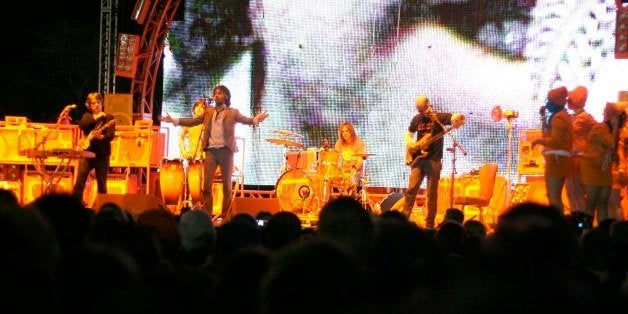 For better or worse, what was once a small annual gathering of alt-country nerds has grown into a circus that descends on Austin, Texas every March, known as South by Southwest. From a deadly drunk driving accident to the prominence of corporations, the ugly side to the festival's popularity has been a big topic this year.
And yet, there are so many excellent alternatives a drive away. Whether under the ancient oaks of Luckenbach or in a Denton alley, it is possible to listen to great music in the sun without having to bungee jump for a ticket while praising Doritos. (Yes, that is a thing that happened at SXSW this year.) Below, some worthwhile cultural meccas in Texas that aren't fit to burst.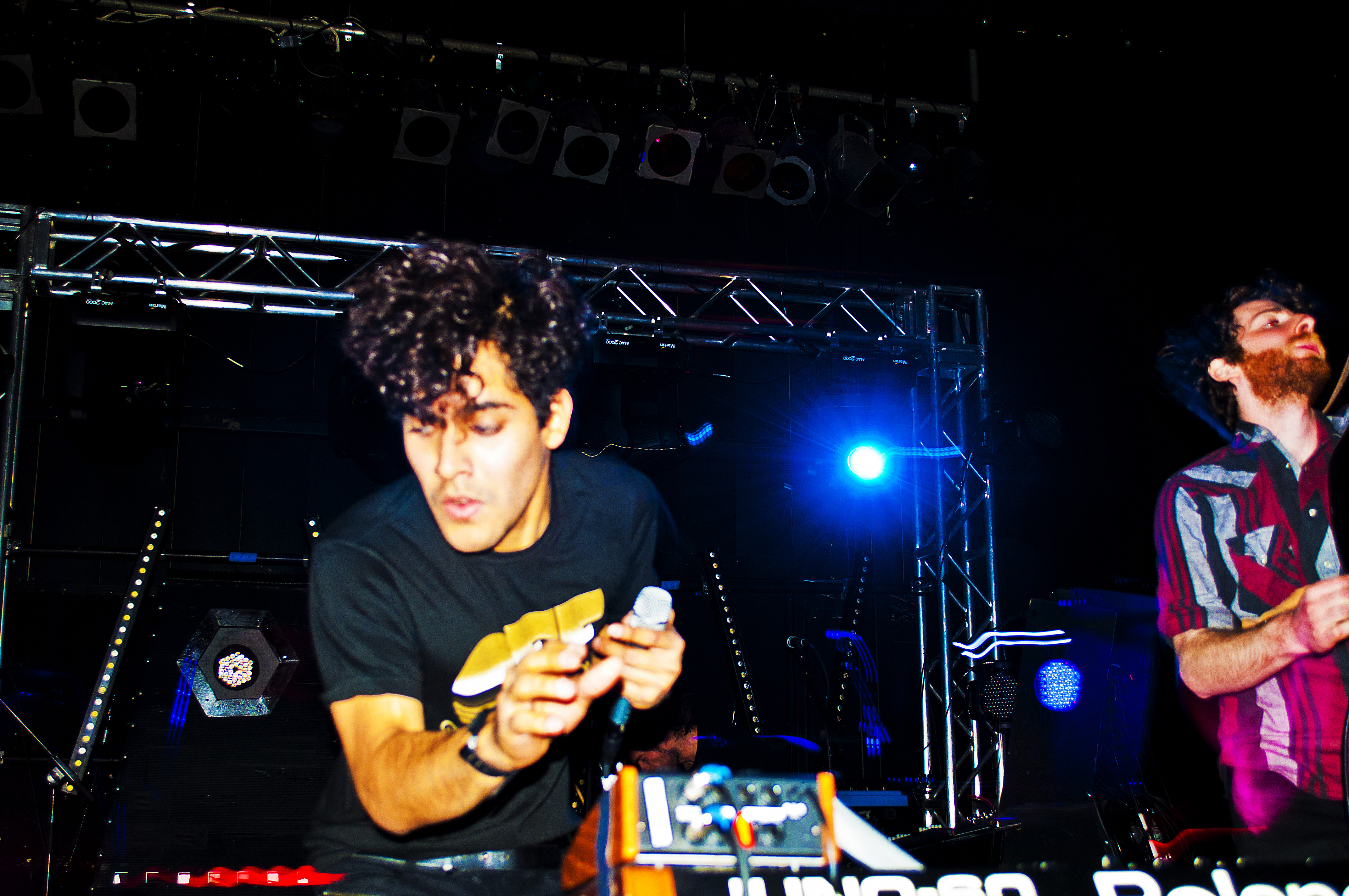 The electronic band Neon Indian is just one of the acts to launch out of Denton, Tex., from Norah Jones to the Polyphonic Spree. Photo via Flickr.

Practically an indie band factory at this point, the city straight north of Dallas on I-35 is home to the University of North Texas, a strong music school with a long list of accomplished alumnae, and a driver for Denton's current status as the cool kids' alternative to Austin.
Denton also hosts the closest analog to SXSW: a festival scheduled the week before. 35 Denton, formerly known as NX35 in direct reference to its fatter cousin, has hosted such acts as Solange, The Flaming Lips, The Mountain Goats, and local boys gone big, Neon Indian. The only downside to going now is that you'll probably end up talking about how charmingly small the whole thing used to be.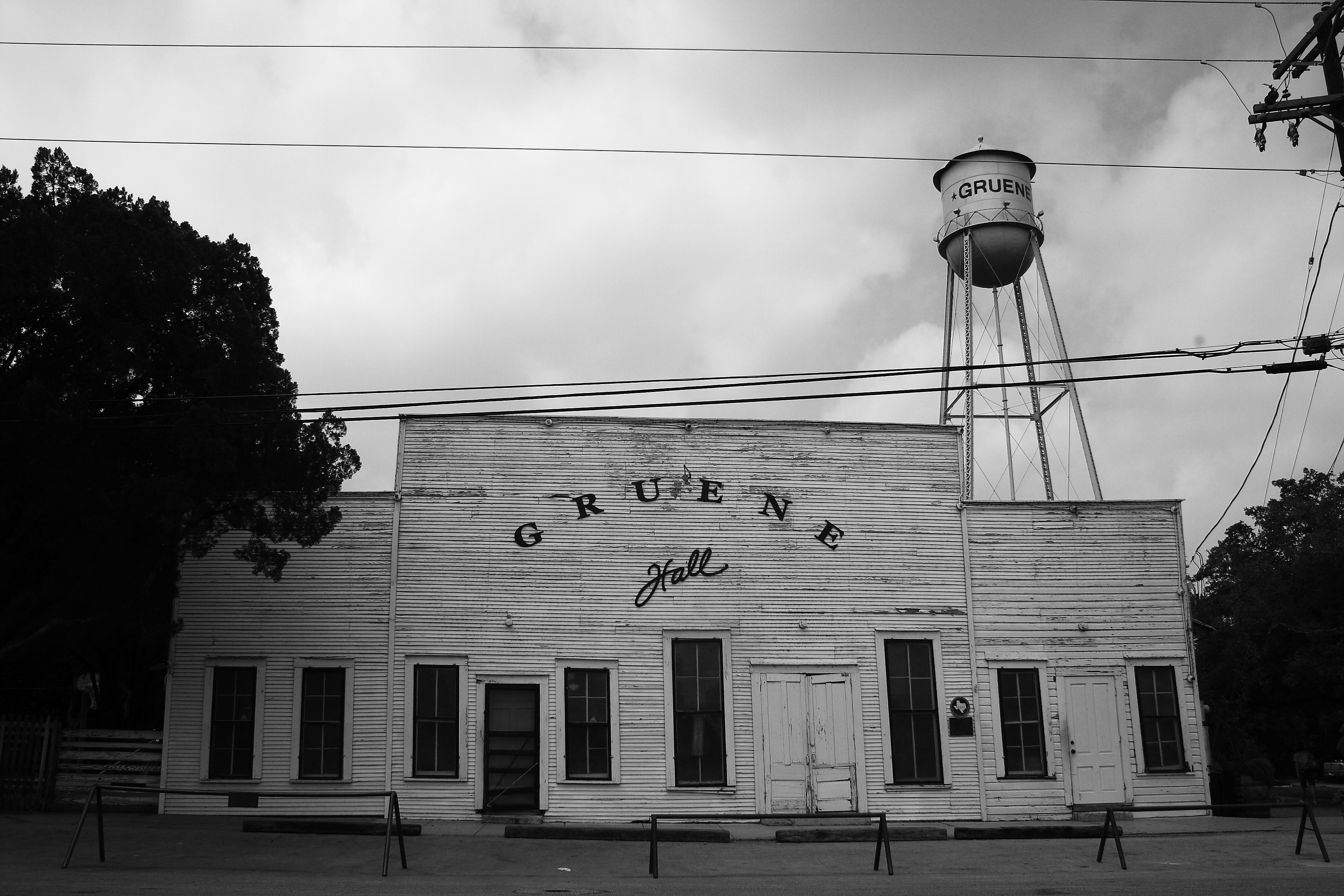 The oldest dance hall in Texas, Gruene Hall. Photo courtesy Getty Images.

Pronounced "green," the town of Gruene is an easy day trip from Austin that feels a world away. The well-preserved center features antique shops, free tastings of local wine, and the restaurant-everyone-recommends, the Gristmill. But the crown jewel is Gruene Hall, a late 19th century music hall (the state's oldest) known as the "Grand Ole Opry of Texas." A little guy named George Strait got his start here in the '70s. Today, the Hall's where you go if you want to hear authentic gospel, swing, or the twang of Texas legend Jerry Jeff Walker. That's if you can get a ticket -- Walker's 72nd birthday show at the end of the month is already sold out.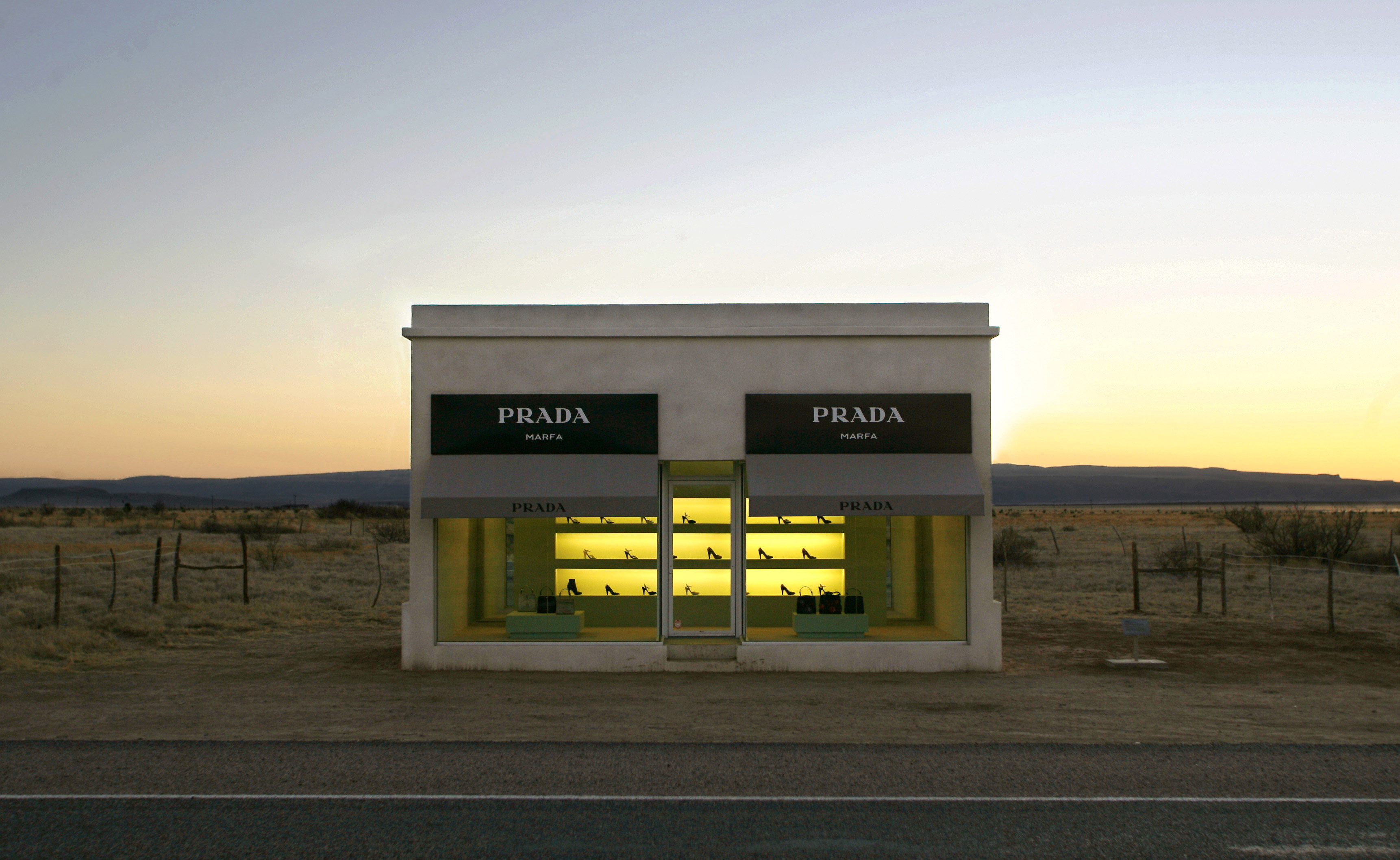 The iconic Prada Marfa, an art installation by the Scandinavian duo Elmgreen and Dragset. Photo via Flickr.

This West Texas town is the only one East coasters seem to know about. But despite its status as a new epicenter of the art world, Marfa is unlikely to ever get as crowded as Austin, simply because it's so hard to get there. Best known to culturati for its (recently defiled) fake shoe store, Prada Marfa, and Donald Judd's pivotal Chinati Foundation, the desert town is also blessed with the sort of staggeringly empty vistas that minimalists cannot resist. Pitchfork called it a "small Texas town as art installation." Go, before the lines get any longer.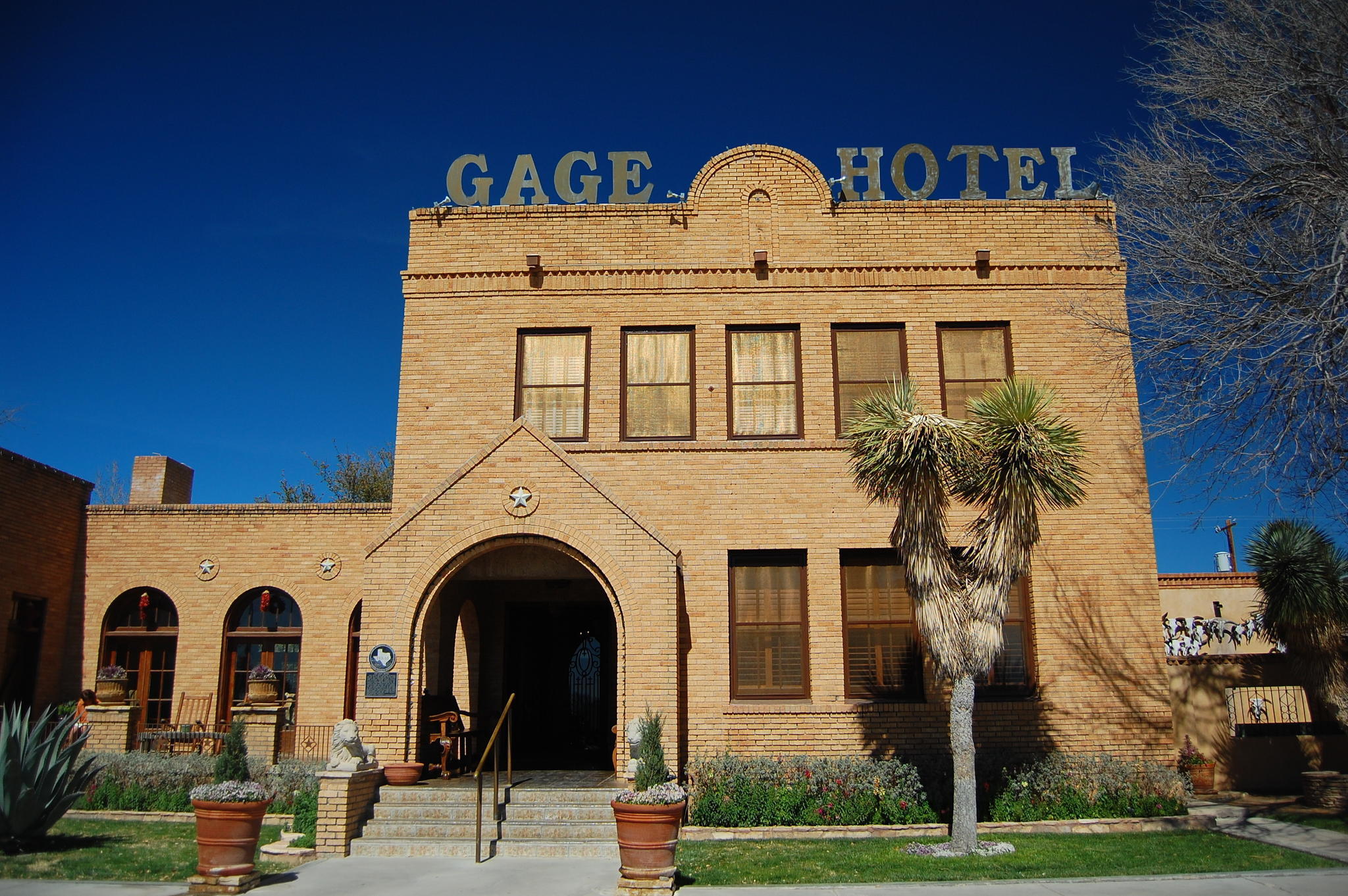 The restored Gage Hotel attracts tourists from all over the world to tiny Marathon, Texas. Photo courtesy Getty Images.

The facetious air quotes in the town motto might explain the appeal -- "Marathon, Texas: Where There's 'Nothing To Do.'" Jumpstarted in the late 1990s by J.P. Bryan, a multimillionaire set on reviving the gateway to the state's eerie national parks, the town owes much of its energy to Bryan's baby, the historic Gage Hotel.
It's now a destination unto itself. When HuffPost discovered Marathon's charms last year, one commenter took us to task for likening it to its trendy sister town to the west. "Marathon has darker skies, a beautiful spring...and no self inflated, entitled, pretentious wanna be artists hanging out at the Food Shark [a popular Marfa eatery] in skirts and boots," the commenter wrote. "The artists here are working ones with plenty to do in a town where there is 'nothing to do.'" Call it the Denton to Marfa's Austin.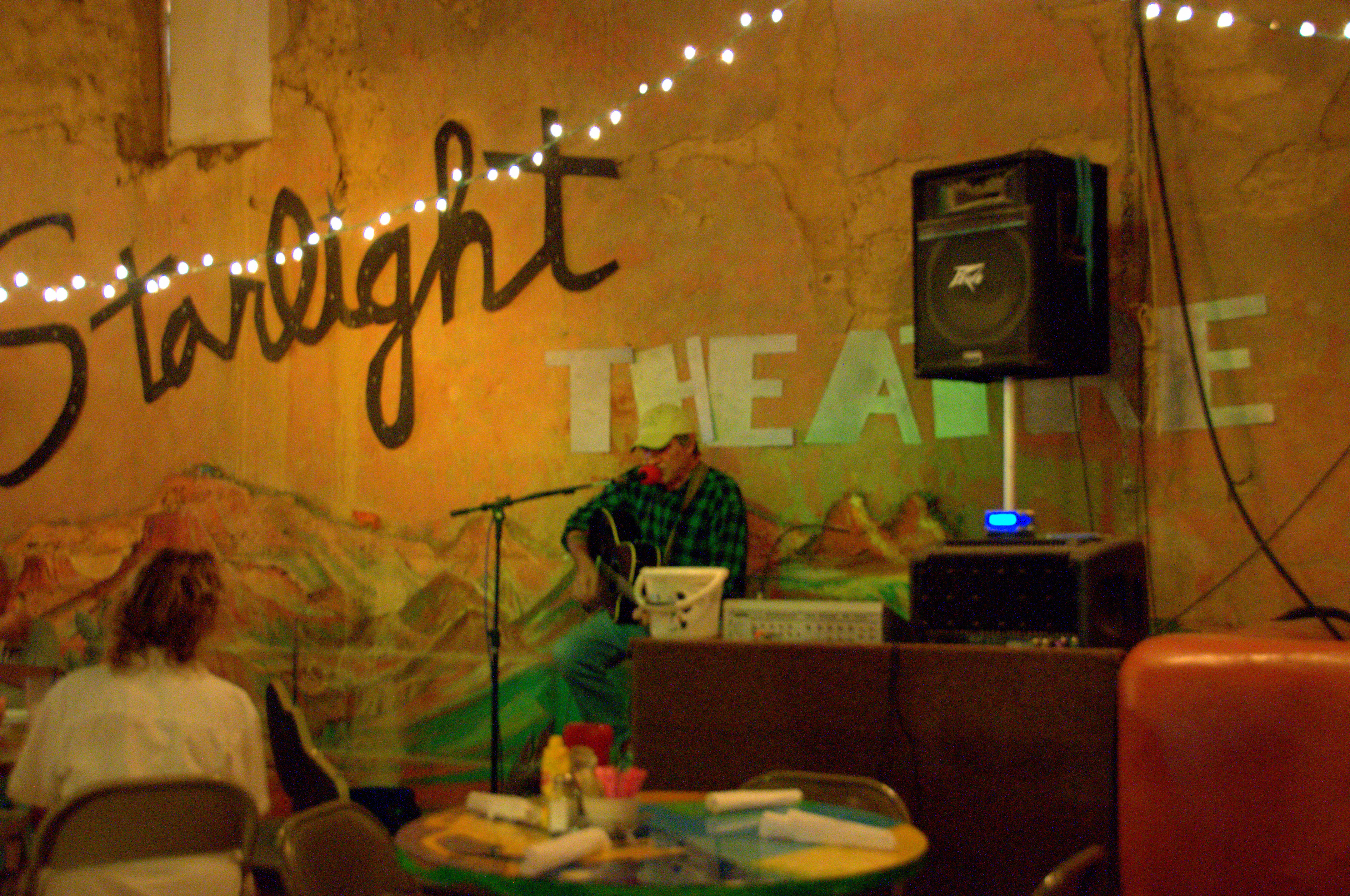 The Starlight Cafe is a hub for the growing music scene in Terlingua, Texas. Photo via Flickr.

"There are a lot of poets with acoustic guitars," wrote blogger Pat O'Bryan upon leaving his home in the Texas Hill Country for a mountain-facing cabin in Terlingua. Nestled in the mouth of Big Bend National Park, the town makes up the southern vertex of the dusty triangle that holds Marathon to the east and Marfa to the west. Out here, the views are grander and the bragging rights bigger. Musicians, naturally, are flocking, trading club lights for porch shows. Their Carnegie Hall is the Starlight Theater, where an annual festival honors the late, great Townes Van Zandt on New Year's day.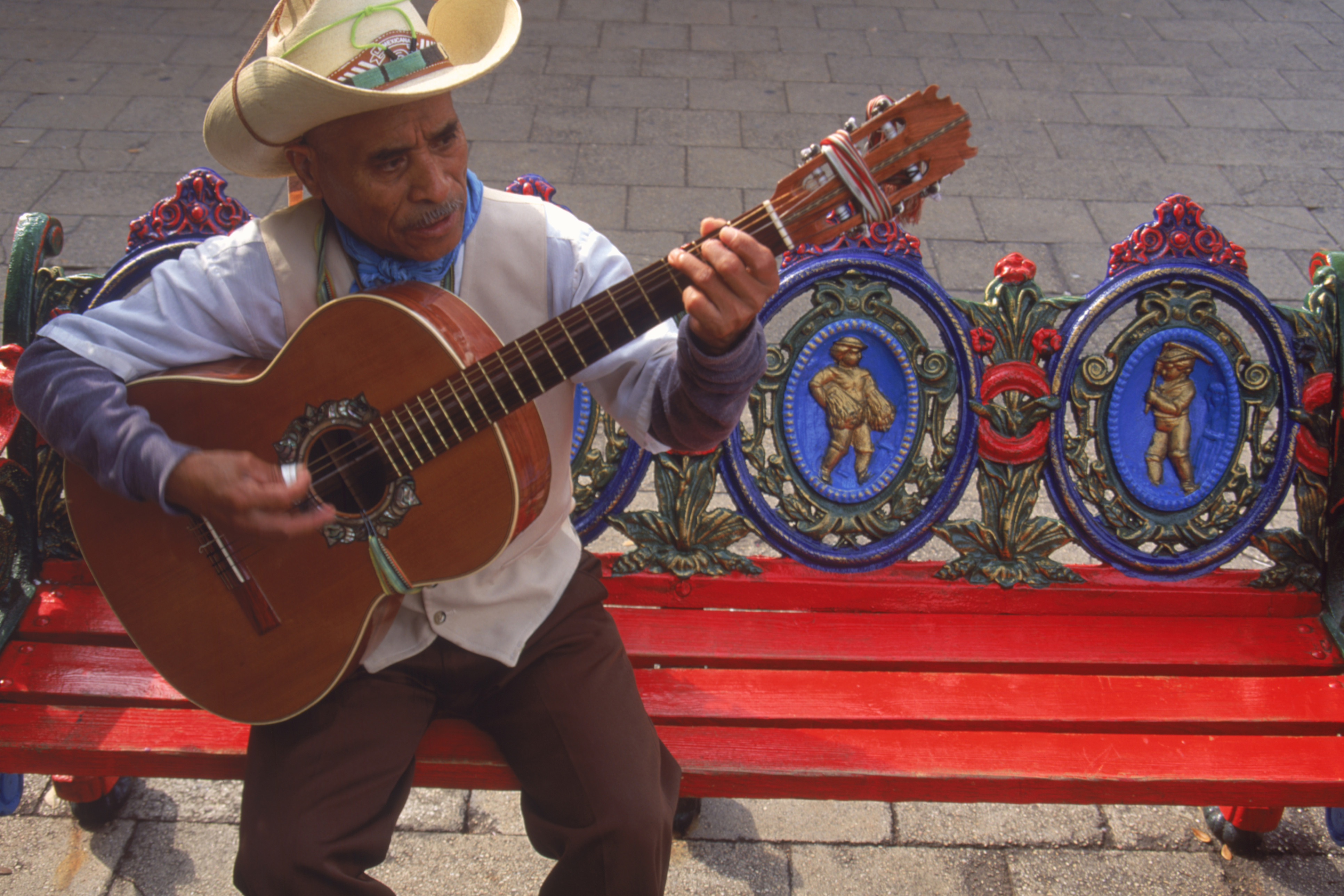 A musician plays on a bench at El Mercado, the market inside San Antonio's popular Riverwalk neighborhood. Photo courtesy Getty Images.

Can't tell Tejano from Conjunto music, or Conjunto from Norteño? A trip to San Antonio should sort you out. Every summer, the genres' superstars head to San Antone -- as the locals call it -- for the aptly named Tejano Conjunto Festival. Or they stay put, since so many of them happen to live there anyway. If that's not your bag, perhaps the "Heavy Metal Capital of The World" (a title earned in the '80s, when then-unknown bands like Judas Priest and Iron Maiden were opening in San Antonio concert halls) can lure you by other means. Don't even get us started on how good the Tex-Mex is.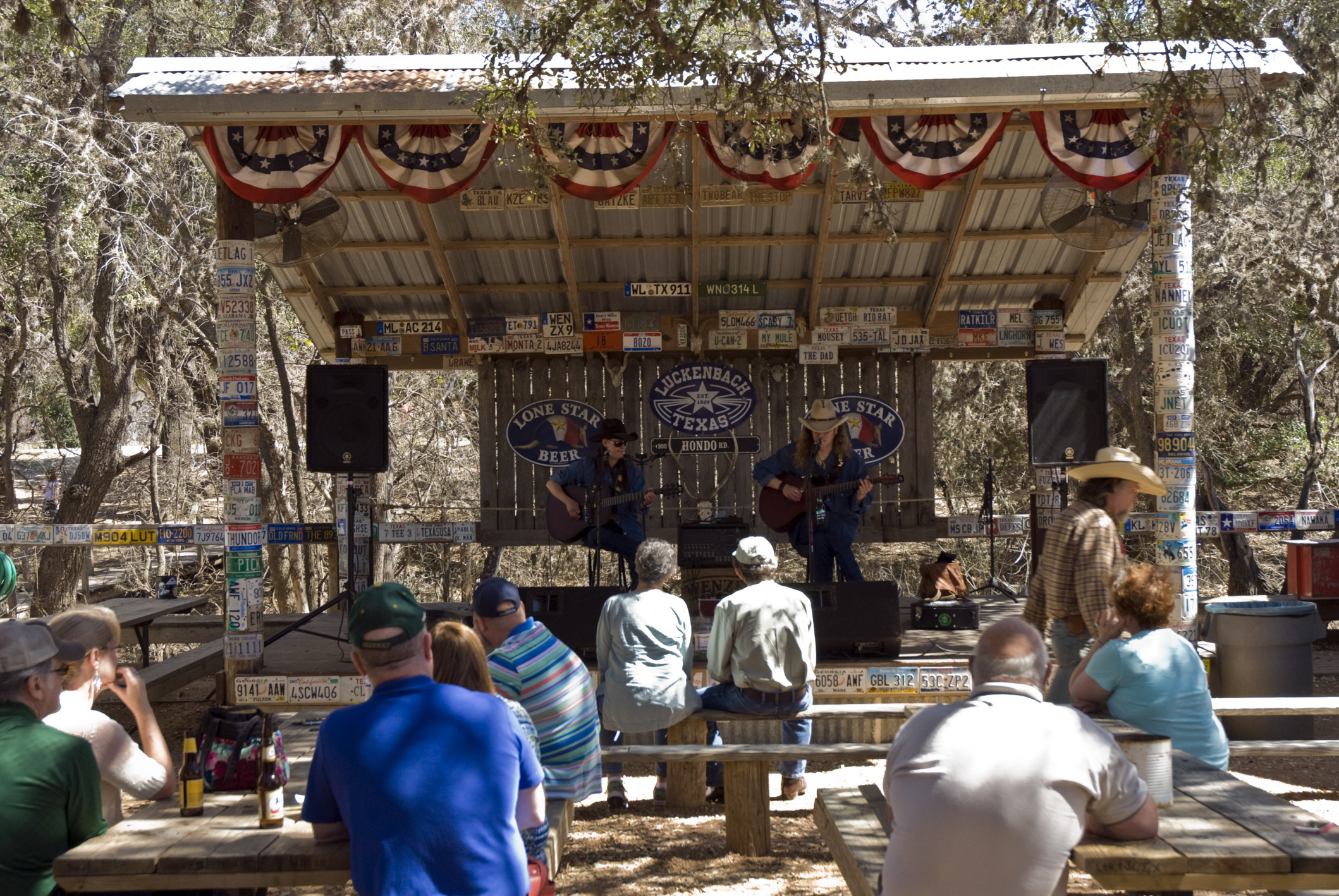 An outdoor concert in the utopian town of Luckenbach, Texas. Photo courtesy Getty Images.

Waylon Jennings may have outed a secret slice of Texas Hill Country with his 1976 hit, Luckenbach, Texas, but the title town is still doing its own thing. Purchased in 1970 by the eccentric Texas folklorist Hondo Crouch, Luckenbach was intended to be a down-home fairyland, an Austin outpost where musicians like "Waylon and Willie and the boys" could riff to their hearts' delight in the 1890s dance hall.
That vibe is having a "renaissance" today, with Texas music legends once again dropping in to play alongside hopeful kids from the midwest. "We like to think that it's like it was in the '70s again," Crouch's grandson -- now president of the company that owns the town -- told San Antonio-based music writer John Goodspeed. Pack your straightening iron.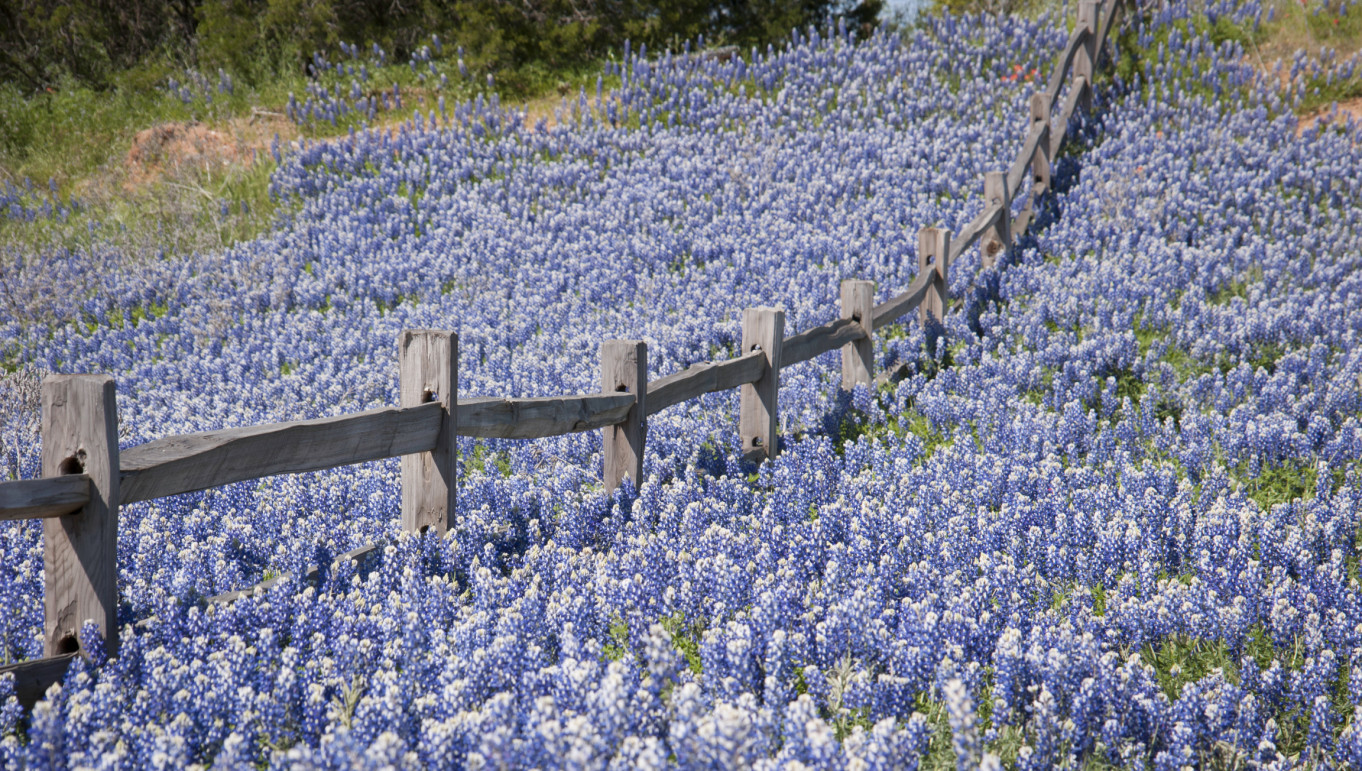 Bluebonnet season just happens to fall during SXSW, making a detour to Hill Country all the more tempting. Photo courtesy Getty Images.

Fredericksburg, Wimberley, Marble Falls -- not only are the Hill Country's pastoral enclaves fit for a postcard, they're full of music. Fredericksburg may be the most touristy, but it's also a convenient junction, where wine-makers, crafters, and musicians meet. Kill two birds this April at the town's fifth annual Hill Country Wine & Music Festival. To borrow from the wine industry's vocabulary: typical Hill Country jams are acoustic and full-bodied, with strong notes of Western swing, and hints of Tejano. Salud!
Correction: A previous version of this article misstated the number of national parks and city longitudes in West Texas.
Related
Popular in the Community