Texas officials filed a memorandum with the U.S. Supreme Court on Thursday in defense of an anti-abortion law that has shut down 80 percent of clinics in the state, arguing that the law is merely a manageable "inconvenience" -- not an undue burden -- to Texas women.
Texas Attorney General Greg Abbott (R) and his colleagues wrote in the memo that "the vast majority of Texas residents" still live "within comfortable driving distance (150 miles)" of an abortion provider. For the women who live in the farther-flung regions of the state, such as the low-income Rio Grande Valley near the Mexico border, Abbott wrote, "abortion can be accessed by driving approximately 230-250 miles -- an inconvenience, but still a manageable one."
In 2013, there were 44 abortion clinics operating throughout Texas. But House Bill 2 and other anti-abortion legislation in Texas have forced all but eight of those clinics to close. The remaining clinics are concentrated in four cities, leaving large swaths of the state -- particularly the poorer regions -- without close access to a provider.
The Supreme Court ruled in Planned Parenthood v. Casey in 1992 that abortion restrictions cannot impose an "undue burden" on women's ability to have an abortion before her fetus is viable, around 22 to 24 weeks. The Texas law bans abortion after 20 weeks of pregnancy, requires all abortions to take place in ambulatory surgical centers, and requires all abortion providers to have admitting privileges at a local hospital, even if hospitals refuse to grant any such privileges.
In August, a federal judge blocked the portion of the law that requires abortion facilities to become surgical centers, or mini-hospitals, concluding that the law is not designed to protect women's health but to shut down clinics. A federal appeals court reversed that decision weeks later and allowed the law to go into effect, immediately forcing 13 abortion clinics to shut down throughout the state.
The Center for Reproductive Rights, a national advocacy group, filed an emergency application with the Supreme Court earlier this week appealing the decision. The Center claims that the law is unconstitutional because it will prevent women in the state from being able to access abortion.
"There can be no question that just a handful of clinics left to offer safe, legal abortion care to all women across the vast state of Texas is a dire emergency in need of an immediate response," said Nancy Northup, the group's president. "Every hour that these clinics are closed adds to the number of women, many facing urgent circumstances, who will be denied essential care and their constitutional rights."
According to a recent analysis by the reproductive health news site RH Reality Check, a woman in rural Texas will now have to pay more than a month's worth of wages and drive seven hours round trip in order to have an abortion. The Huffington Post reported earlier this year that women near the Mexico border were already feeling desperate enough to seek illegal, unsafe ways to end their pregnancies.
But Abbott's team doesn't see the sudden drop in clinics as an "undue burden." They called the Center's argument a "vague hyperbole" in their response to the Supreme Court appeal.
"The plaintiffs have produced not one iota of evidence that the remaining HB2-compliant providers are unable to handle the statewide demand for abortion," they wrote.
Before You Go
Kansas Gov. Sam Brownback (R)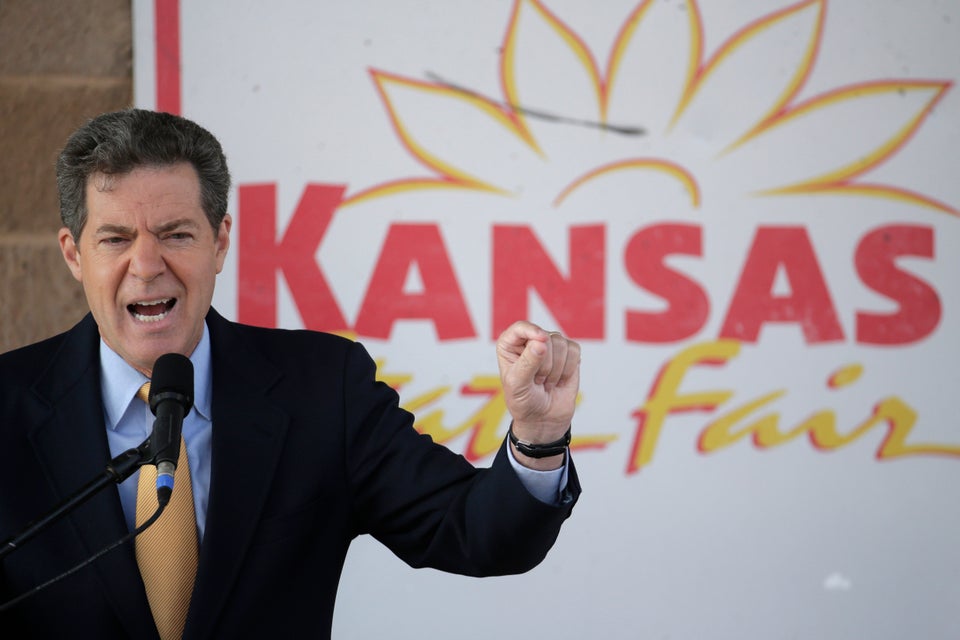 Maine Gov. Paul LePage (R)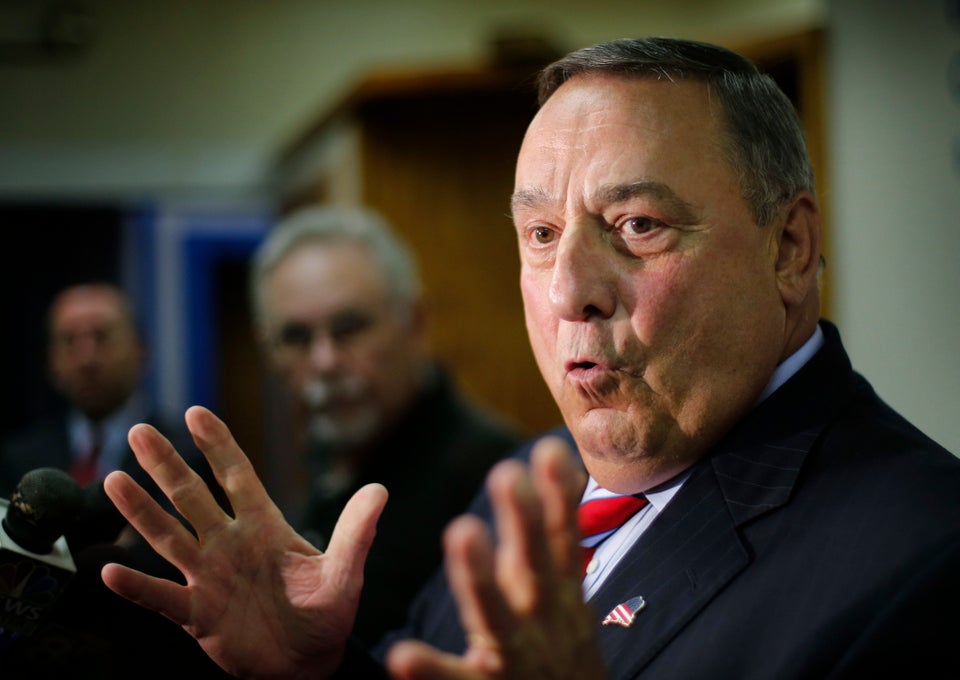 Illinois Gov. Pat Quinn (D)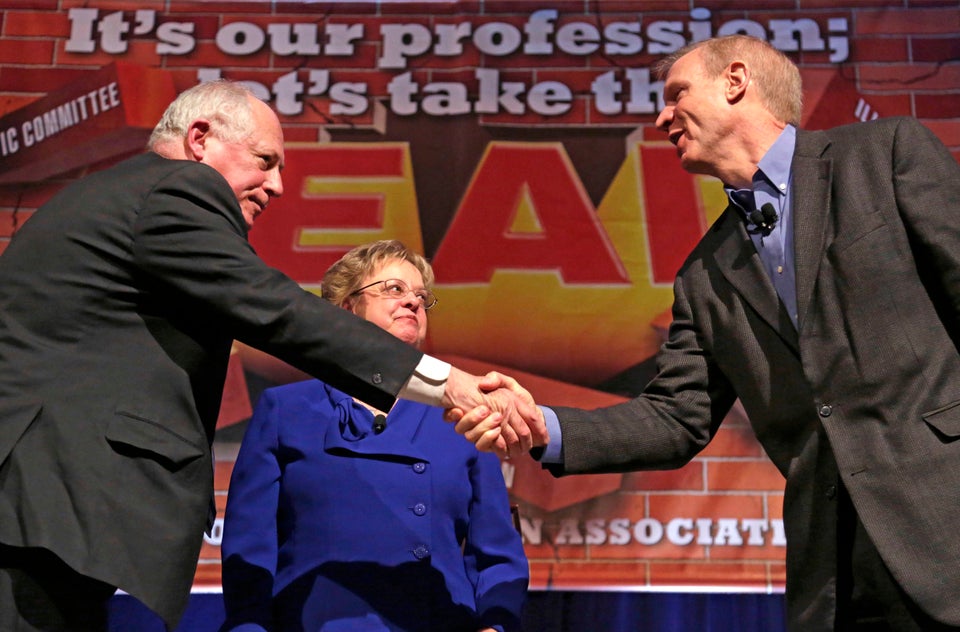 Pat Quinn, left, and Bruce Rauner (ASSOCIATED PRESS)
Pennsylvania Gov. Tom Corbett (R)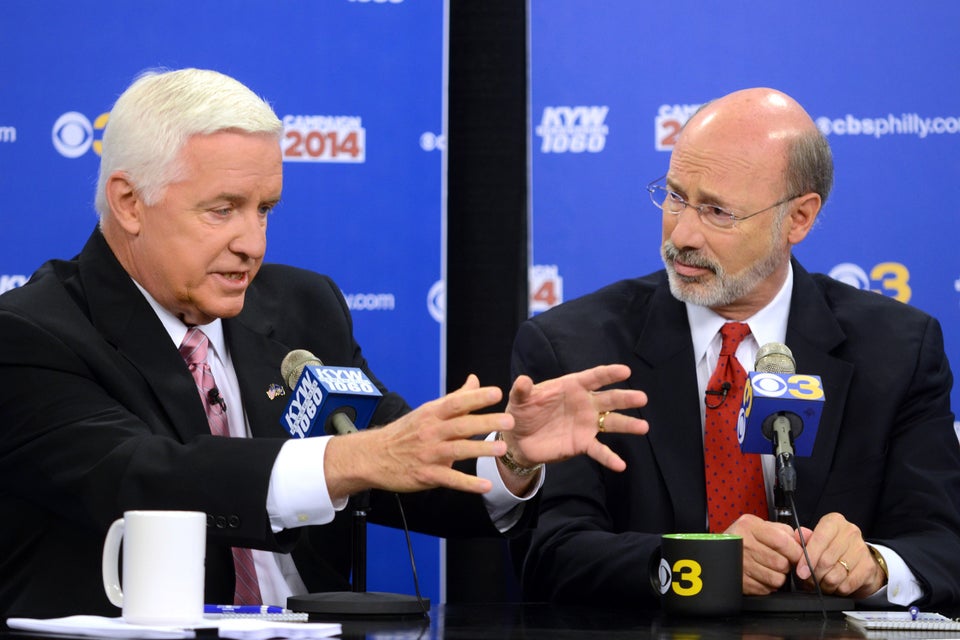 Tom Corbett, left, and Tom Wolf (ASSOCIATED PRESS)
Colorado Gov. John Hickenlooper (D)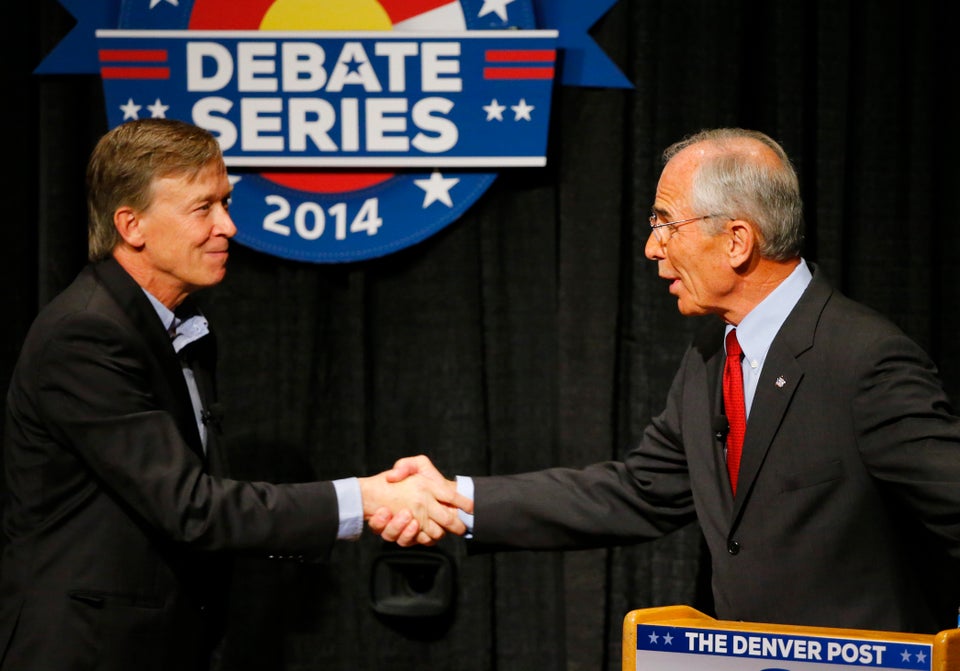 John Hickenlooper, left, and Bob Beauprez (ASSOCIATED PRESS)
Wisconsin Gov. Scott Walker (R)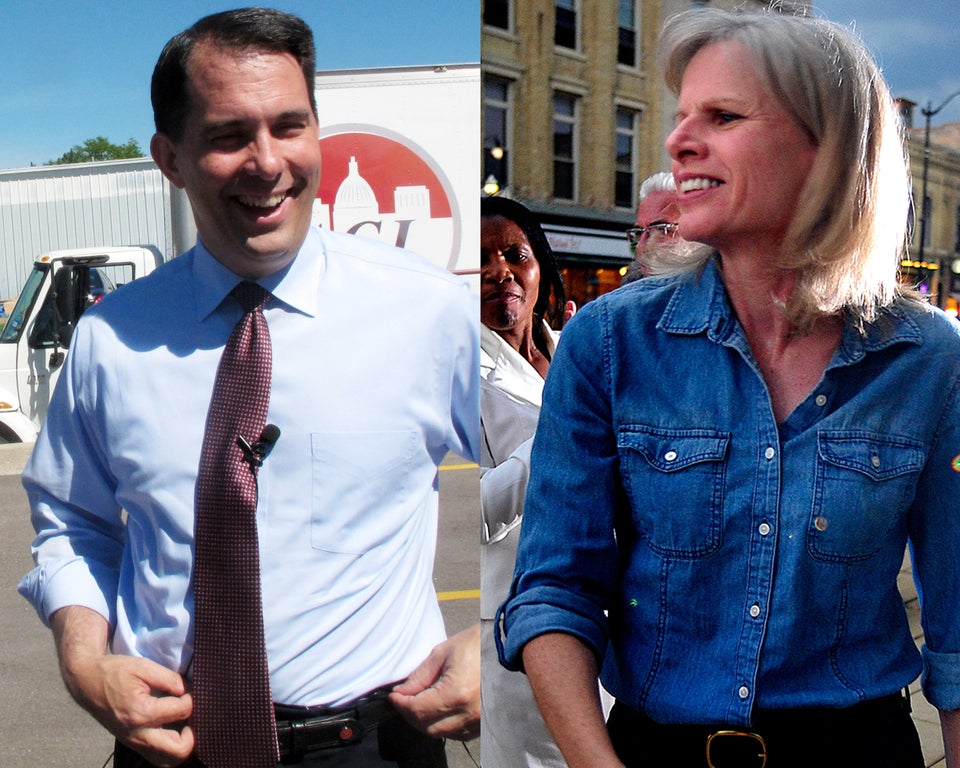 Michigan Gov. Rick Snyder (R)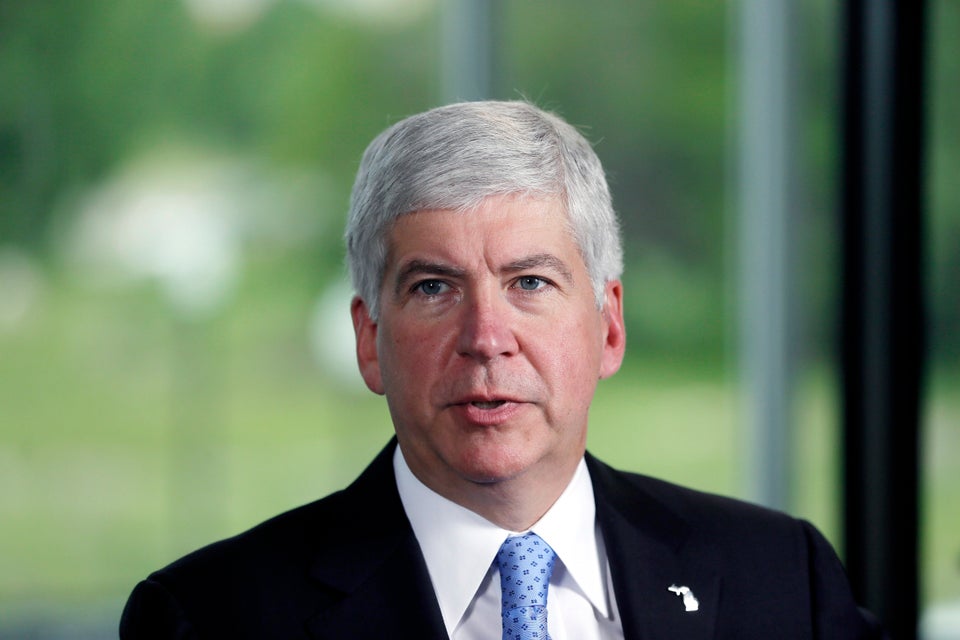 Florida Gov. Rick Scott (R)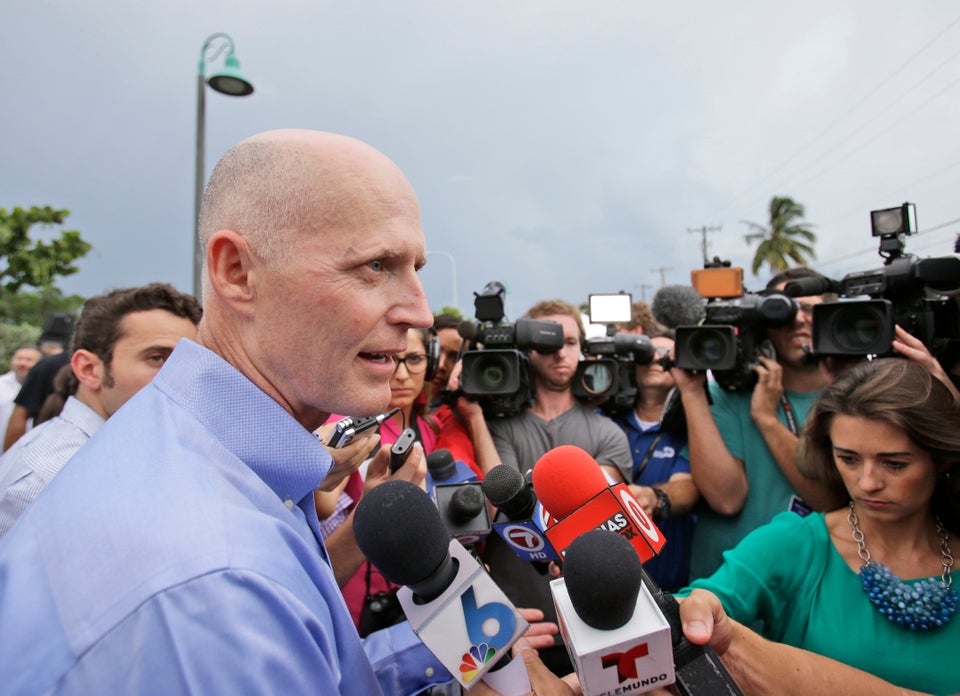 Connecticut Gov. Dannel Malloy (D)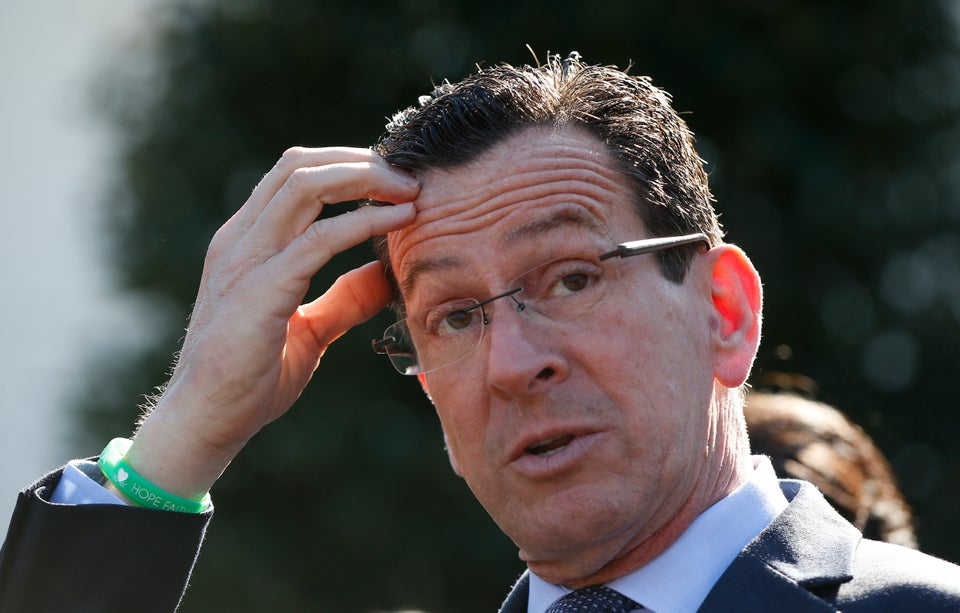 Georgia Gov. Nathan Deal (R)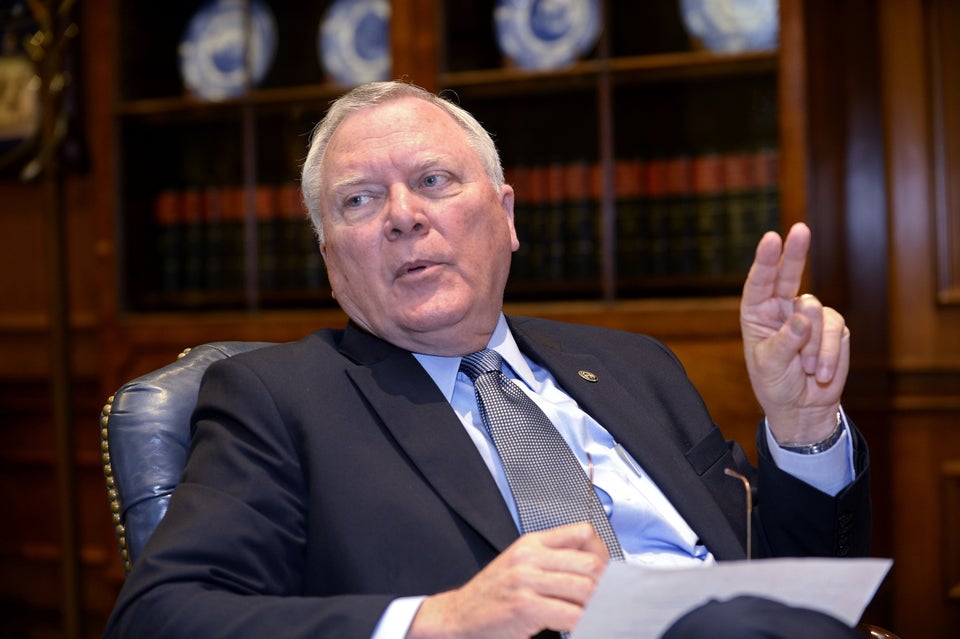 Popular in the Community