A Texas plumber says he has no idea how his company's work truck ended up in the hands of Islamic extremists in Syria.
The truck, a black Ford F-250 with the logo for Texas City's Mark-1 Plumbing emblazoned on the door, appeared in a tweet posted Monday by the Ansar al-Deen Front, a jihadist group operating near Aleppo. In the photo, a man fires an anti-aircraft gun mounted to the bed of the truck, presumably where plumbing equipment used to sit.
Jeff Oberholtzer, the son of the owner of Mark-1 Plumbing, told the Texas outlet The Galveston Daily News that the company sold the truck to AutoNation in October 2013, believing the auto retailer would remove the plumbing decals -- a step Oberholtzer normally does himself, but didn't do this time. He says he has no idea how the vehicle ended up in Syria.
Reached for comment by The Huffington Post on Wednesday, an AutoNation spokesman denied any direct involvement with the truck's odd destination. He said the company sent the truck to be sold at auction, and that it traded hands repeatedly before apparently ending up in Syria.
"AutoNation took the truck in a trade-in, we immediately sent it to an auction house, the auction house then took the title and sold it to a local used car dealer," he said, distancing AutoNation from the scenario. "AutoNation was nothing but the pass-through for this vehicle."
Oberholtzer told media that Mark-1 has received more than a thousand calls and faxes, some of them threatening, since the Ansar al-Deen Front's tweet circulated Monday.
"We have nothing to do with terror at all," Oberholtzer told Texas news source KHOU. "To think something we would use to pull trailers, now is being used for terror, it's crazy. Never in my lifetime would think something like that."
Before You Go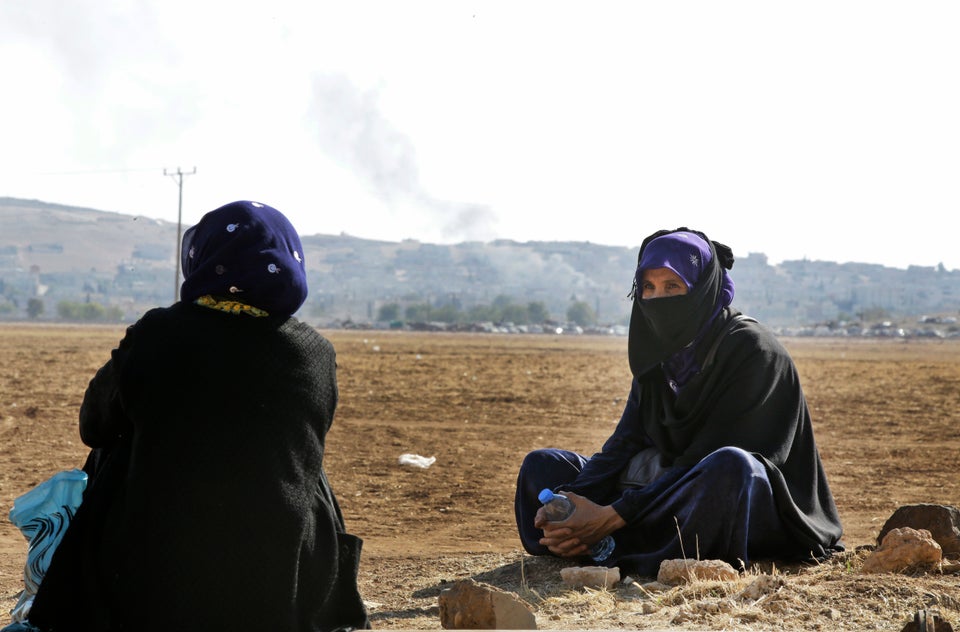 Syria War In October
Popular in the Community