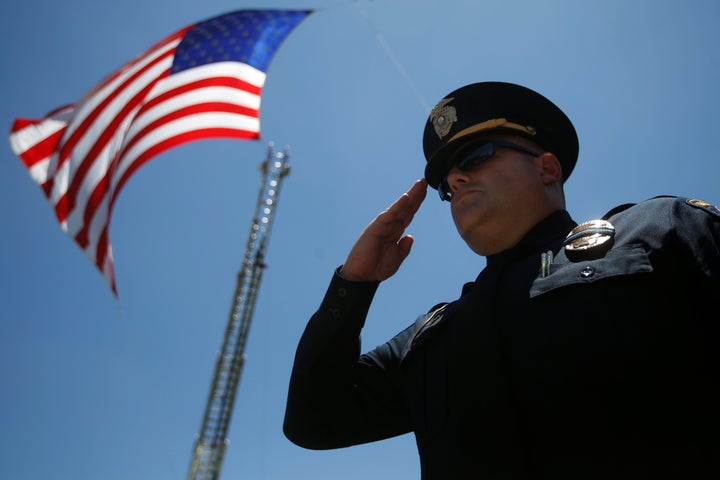 Texas Gov. Greg Abbott (R) called on state lawmakers to pass his proposed Police Protection Act, a measure that would extend the state's hate crime statute to include crimes against law enforcement officers and would more generally increase penalties for crimes against police.
"At a time when law enforcement officers increasingly come under assault simply because of the job they hold, Texas must send a resolute message that the State will stand by the men and women who serve and protect our communities," Abbott said in a statement on Monday.
The governor's effort comes just 11 days after gunman Micah Johnson shot and killed five Dallas police officers and wounded seven others, and a day after three officers were gunned down in a deadly ambush in Baton Rouge, Louisiana.
But the trend of offering more protection to police officers didn't begin in Texas.
Last week, North Carolina Gov. Pat McCrory (R) signed into law a police protective measure more likely inspired by the recent rash of videos showing civilians being shot to death by officers. The North Carolina law exempts police body camera and dashcam footage from public records unless it is formally requested by individuals seen or heard in the video.
And in May, Louisiana Gov. John Bel Edwards (D) signed a "Blue Lives Matter" bill that some legal scholars described as "showboating for the constituents," given the redundancy of the sentence-enhancing measure. Louisiana state law already called for longer sentences when crimes were committed against police officers.
The Texas proposal takes a similar approach. In one example given by Abbott, the legislation would reclassify assault with bodily injury on a police officer from a third-degree felony to a second-degree felony.
"The recent shooting in Dallas was not the first time law enforcement officers in Texas have been targeted. Our goal is to do everything possible to make it the last," Abbott said.
Other Texas politicians, including Lt. Gov. Dan Patrick (R), are holding the Black Lives Matter movement responsible for the latest deaths of law enforcement officers.
"I do blame people on social media with their hatred towards police. ... I do blame former Black Lives Matter protests," Patrick said in an interview with Fox News.
Abbott urged the Texas legislature to pass his proposal when it comes back in session next year.
Before You Go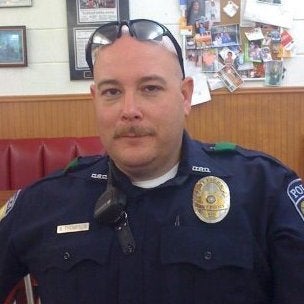 Dallas Shooting Victims
Popular in the Community