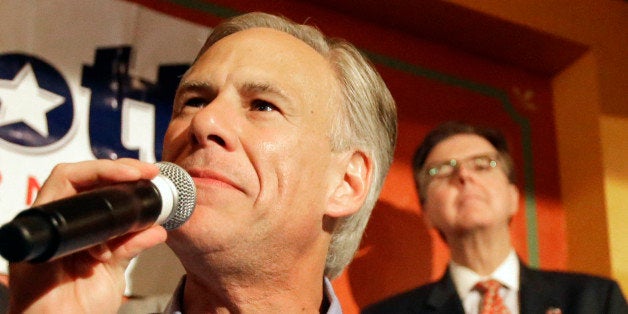 Inmates in Texas prisoners still face lethal heat conditions, one year after those circumstances were first uncovered, a new report found.
"The extreme, suffocating heat in Texas prisons that has claimed the lives of at least 14 inmates since 2007 does not seem to have an end in sight as both Texas and the United States federal government have failed to take action," the report, by the Human Rights Clinic at the University of Texas School of Law, said. "Inmates and guards at [Texas Department of Criminal Justice] prisons are regularly subjected to extremely high temperatures and humidity levels resulting from Texas summertime conditions and the lack of air conditioning and adequate ventilation in TDCJ facilities."
Last year the Human Rights Clinic released a report detailing the conditions it said it found in the state's prisons. That report also noted that, two years prior, an inmate died from organ failure spurred on by what the clinic said were oppressive heat conditions.
TDCJ spokesperson Robert Hurst disputed the new report's findings.
"The well-being of staff and offenders is a top priority for the agency and we remain committed to making sure that both are safe during the extreme heat," Hurst said in a statement. "TDCJ takes precautions to help reduce heat–related illnesses such as providing water and ice to staff and offenders in work and housing areas, restricting offender activity during the hottest parts of the day, and training staff to identify those with heat related illnesses and refer them to medical staff for treatment."
Hurst also listed several measures taken by the TDCJ to lower temperatures, including providing fans to inmates, allowing them to wear shorts and providing additional showers for prisoners "when feasible."
But the report said these remedies are inadequate or are not being effectively implemented.
While it's true, for example, that Texas prisons do provide ice, one inmate said the ice is sometimes dirty and filled with mosquitos.
And though staff is supposed to deliver ice to inmates' cells, this isn't always done, the report found.
The report also said providing fans for inmates isn't enough:
Centers for Disease Control has declared such measures ineffective in preventing heat-related injuries in certain hot and humid conditions. Specifically, the CDC found that while fans may increase comfort when temperatures are below 90 degrees [Fahrenheit], they will not protect against heatstroke when temperatures exceed 90 degrees and humidity exceeds 35 percent. Conditions in Texas regularly exceed these levels.
Inmates also disputed Hurst's claim that they were offered more showers during the hotter months.
Prisoner Freddie Fountain told the clinic that staff at his unit "absolutely does not allow any such extra showers."
Ultimately, the report insists, the TDCJ must dramatically increase ventilation and install air conditioners.
Hurst said the price of doing so is too high.
"Although a detailed cost analysis has not been done, retrofitting facilities with air conditioning would be extremely expensive," Hurst said. "It should be noted that medical, psychiatric and geriatric units are air conditioned."
Like Us On Facebook |

Follow Us On Twitter |

Contact The Author
Related
Popular in the Community