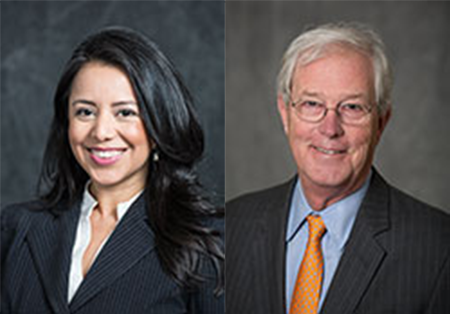 AUSTIN, TX — Texas House Democrats are preparing for a fight over Senate Bill 4 this week. The so-called 'sanctuary cities bill' would override the ability of local municipalities to protect law-abiding undocumented residents from deportation. Local law enforcement agencies could no longer be prevented from enforcing federal immigration laws or asking about a person's immigration status.
House Democrats seem to be unified in their opposition to the legislation. Most notably, State Rep. Victoria Neave—a Democrat representing Dallas and some surrounding suburbs—is drawing attention with a four-day hunger strike.
The hunger strike has raised the ire of Rep. Geren, who told the Austin Statesman, "I'm not doing that. I didn't get to be a fat white boy by not eating." When speaking about the timeline for scheduling a vote on the House floor, he suggested, "What I need to do is postpone it a couple days and see how hungry she gets." He later clarified that he was kidding.
Leah Payne, president of the Tarrant County Democratic Woman's Club, believes that Rep. Geren engaged in bullying when he made these statements. "His remarks are racist, sexist, and downright disrespectful," she said. Payne acknowledges that this form of protest may not be the road that many would take, but it is the right of Rep. Neave to engage in protest without being bullied or demeaned. "I would say I'm appalled by Representative Geren's remarks."
A similar sentiment was echoed by Elizabeth Tarrant, who serves as vice president of the Tarrant County Tejano Democrats. "I think that Rep. Geren's comments exemplify the out of touch, bigoted and racist good ol' boy system that is embedded within the Texas political stage," she said. Tarrant points to the hypocrisy of Texas Republicans in passing this bill, despite claiming to hold dear the ideals of local autonomy, small government, and family values. "One would think that they would advocate for the autonomy of these cities, keeping families together, and fueling the economy of great state of Texas."
State Rep. Charlie Geren's office did not immediately respond to a request to clarify his comments or respond to this story.
Support HuffPost
The Stakes Have Never Been Higher
Related
Popular in the Community