FORT WORTH, Texas (Reuters) - The already conservative Texas Republican Party took a further turn to the right at its convention this weekend by adopting hardline positions on issues including immigration and gay rights.
The conservative Tea Party branch of the party, led by U.S. Senator Ted Cruz and carrying great weight in the state, was able to shoot down a 2012 party policy known as the "Texas Solution" that would allow undocumented workers to hold jobs that go unfilled by U.S citizens.
"Like never before, our freedom is under assault. Again today, Texans will stand up and lead the fight to defend our freedom," Cruz said.
The policy adopted at the last party convention in 2012 was seen as a pragmatic position to keep Republicans relevant as demographic trends indicate that by 2030, Hispanics, who tend to lean more toward the Democrats, will make up the majority of the state's population.
The latest platform calls for securing the border with Mexico, offering no amnesty for anyone in the country illegally and ending in-state college tuition for illegal immigrants.
Republicans dominate politics in Texas, a state with a $1.4 trillion yearly economy, and the party's candidates are the favorites in elections later this year for the posts of governor, lieutenant governor and attorney general.
But analysts say the party may start to suffer if it keeps pushing hard-right policies as the demographic numbers shift, giving Democrats a chance to gain ground in upcoming election cycles.
The Texas Republican Party, which says "homosexuality tears at the fabric of society," also approved a policy of "reparative therapy" for gays that seek to change sexual orientation through counseling.
The American Psychological Association has dismissed the idea that sexual orientation is a mental disorder and said mental health professionals should avoid telling clients that they can change their sexual orientation through therapy or other treatments.
Republicans banned two gay conservative groups from having exhibit space during the convention and then used parliamentary procedures to bypass debate on amendments to the policy on homosexuality.
The 2014 Republican platform of more about 260 policies also calls for repealing the Voting Rights Act, supports open-carry of firearms, supports the repeal of a minimum wage, backs a U.S. withdraw from the United Nations, prohibits the sale of the morning after pill and demands the repeal of the Affordable Care Act, also known as "Obamacare".
In a 2016 presidential straw poll of the 7,000 delegates, Cruz was the crowd favorite, capturing 43.4 percent of the vote, more than 30 percentage points higher than any other possible candidate, including current Texas Governor Rick Perry, who came in fourth with 11.7 percent. (Editing by Jon Herskovitz, Bernard Orr)

Before You Go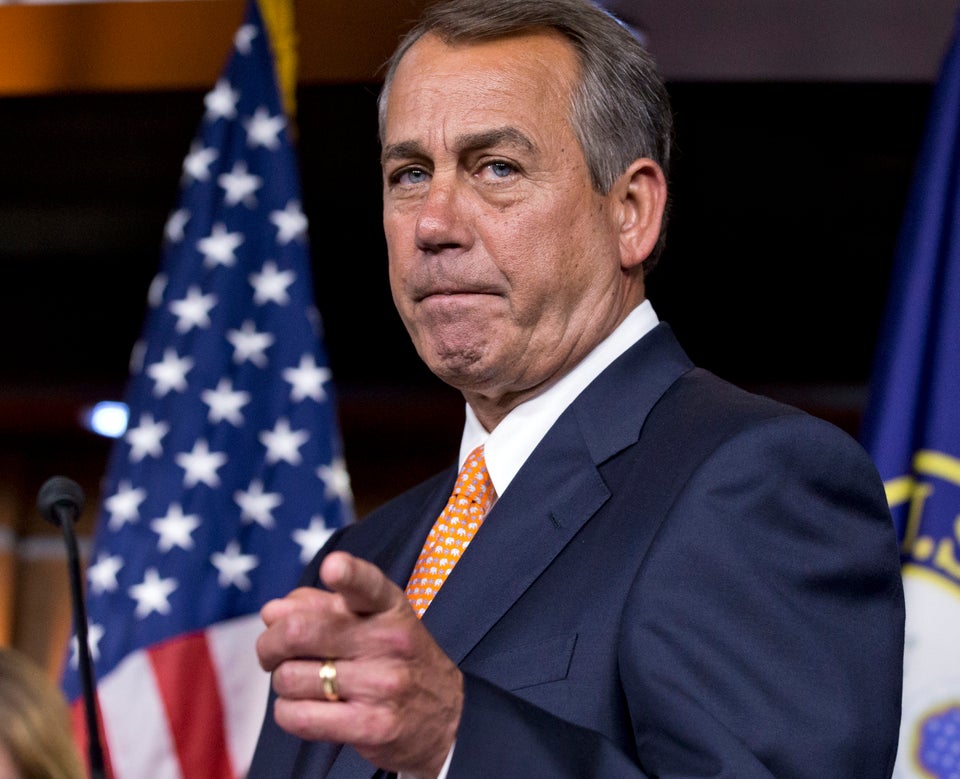 Conservatives Pointing Fingers
Popular in the Community