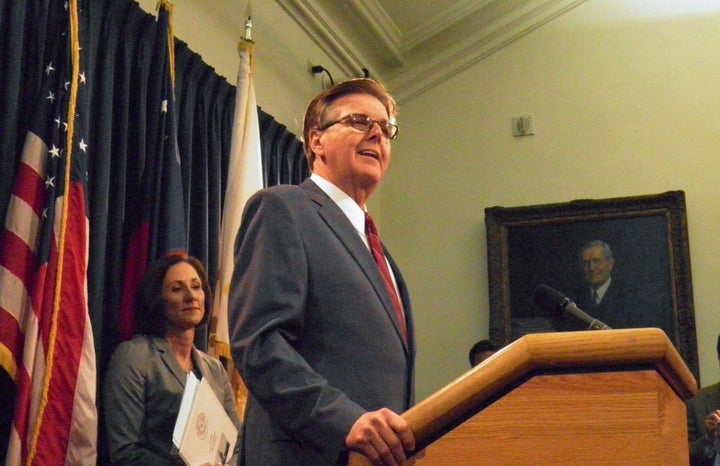 AUSTIN, Texas ― The state legislative session opened on Tuesday, with a conservative majority promising to push hard-line immigration measures that dovetail with the harsh stance that carried President-elect Donald Trump to the White House.
Texas Republicans have for years pushed the heavy-handed immigration enforcement policies Trump campaigned on. Now, emboldened by his win and holding a comfortable majority in both statehouse chambers, a growing number of these hard-liners stand to turn the state with the second-largest undocumented population into one of the country's most eager collaborators with federal immigration authorities.
Republicans have filed multiple bills that would cut state funds for "sanctuary cities," which shield undocumented immigrants by limiting local cooperation with U.S. immigration authorities. One proposal would make local jurisdictions that defy a federal request to hold undocumented immigrants liable for damages for four years if the released person commits a felony (unless the victim is also undocumented). Another bill would increase jail time for undocumented immigrants convicted of a felony, with life sentences for first-degree offenses.
Some Texas Republicans, like state Rep. Will Metcalf, look to Trump as a willing partner.
"I think it is fantastic that we will have leadership at the federal level that finally starts enforcing our immigration laws," Metcalf, who filed one of the anti-sanctuary city bills in the House, wrote in a statement to HuffPost. "It is incomprehensible to me that we allow political subdivisions to blatantly ignore state and federal laws."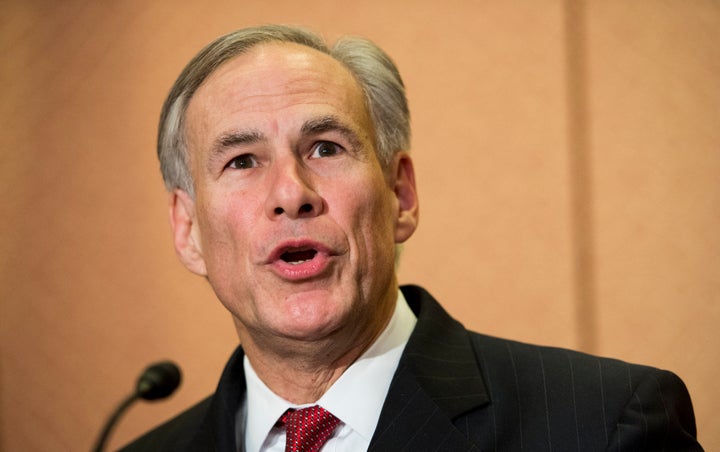 Perhaps most worrisome for reformers, a growing number of conservatives want to repeal the state "Dream Act," which allows undocumented immigrants to pay college tuition at the in-state rate. Last month, Gov. Greg Abbott tweeted a threat to cut funding to universities that try to keep immigration authorities off campus, contradicting a law that guarantees undocumented students' access to state colleges.
The hard line reflects the major shift in Republican attitudes about immigration over the last decade and a half. Back in 2001, then-Gov. Rick Perry signed the state Dream Act legislation, which sailed through both chambers with bipartisan support.
Now, immigrant-rights defenders will be lucky to get through the six-month legislative session without a major defeat.
Abbott and Lt. Gov. Dan Patrick, both Republicans, campaigned with a get-tough stance on immigration, often casting the issue as a security threat. Patrick, who presides over the state Senate, has promised to prioritize immigration enforcement bills as part of a conservative agenda that also includes school-choice legislation and a law that would require people to use the bathroom of the gender they were assigned at birth.
Much of the immigration legislation Texas will consider has failed in the past. Democratic legislators, more than half of them Hispanic, contend that the measures are a misguided distraction from working-class families' concerns in a state with a constricted budget.
"Trump Republicans are in it for themselves, while kids and workers fall victim to red-meat distractions," Texas Democratic Party Chair Gilberto Hinojosa said in a statement Tuesday.
But this year, it will be harder for Democrats to stop the anti-immigrant push.
The Texas Senate has rules that require a two-thirds majority to bring a bill to the floor for debate. But for this year's session, the Republican majority dropped that requirement to three-fifths ― 19 votes in a body where the GOP holds 20 seats.
That doesn't mean Republican legislators will steamroll the opposition, though, according to political scientist Mark Jones. He said the GOP generally thinks that "some signal needs to be sent" on immigration because of the issue's strong emotional tug on Republican voters. But at the same time, many moderate Republicans worry that staking out too strident a position on immigration will scare the business community and further repel Hispanic voters, who already lean Democratic in this majority-minority state.
"The Republican Party isn't unified in Texas regarding a hard-line stance on immigration," Jones said. "There's still a split within the party between those that have a hard-line view on immigration and those that have a more pragmatic, George W. Bush view on immigration."
If the more extreme measures on immigration fail to pass, it will likely be because moderates, like House Speaker Joe Straus (R-San Antonio), put up roadblocks or killed them before they could reach a vote, Jones said. Straus has long opposed the repeal of the state Dream Act.
But with so much pressure from his party's base and top leadership to deliver stricter immigration laws, Straus likely will make compromises. The question is what they will be.
Popular in the Community