 DALLAS, Dec 11 (Reuters) - A federal judge has agreed to hear a case filed by two same-sex couples in Texas seeking to overturn a state constitutional amendment banning gay marriage, their lawyer said on Wednesday.
A San Antonio federal court will hear arguments in February in the case seeking to nullify a 2005 amendment that defines marriage as solely "the union of one man and one woman."
The suit was filed on behalf of Cleopatra De Leon and Nicole Dimetman, a lesbian couple who were married in Massachusetts but live in Austin, and for Victor Holmes and Mark Phariss, who applied for a marriage license in San Antonio in October but were denied.
The lawsuit comes at a time of increasing momentum for gay marriage in the courts, at the ballot box and in statehouses around the country that have brought to 16 the number of U.S. states that allow gay marriage.
The trend has gained steam since the U.S. Supreme Court ruled in June that married same-sex couples were eligible for federal benefits, striking down a key part of the 1996 federal Defense of Marriage Act.
Massachusetts led the way in legalizing gay marriage by becoming the first state to do so in 2003. A year ago, only six states and the District of Columbia recognized same-sex marriage, but the number has since increased due in most cases to litigation over the issue.
In Texas, state offices are dominated by Republicans, who stand behind the amendment as part of what they say is a defense of traditional marriage. Texas Attorney General Greg Abbott, a Republican and defendant in this case, is a front-runner in next year's governor race and supports the amendment.
The case joins several other marriage-equality lawsuits filed in other states including Tennessee and Pennsylvania, in hopes of challenging bans on gay marriage in their states before the Supreme Court.
Texas is one of more than 30 states that ban same-sex marriage by statute or through constitutional amendments defining marriage as a union between a man and a woman.
The state attorney general's office declined to comment on the suit. (Reporting By Lisa Maria Garza; Editing by Cynthia Johnston and Philip Barbara)

Before You Go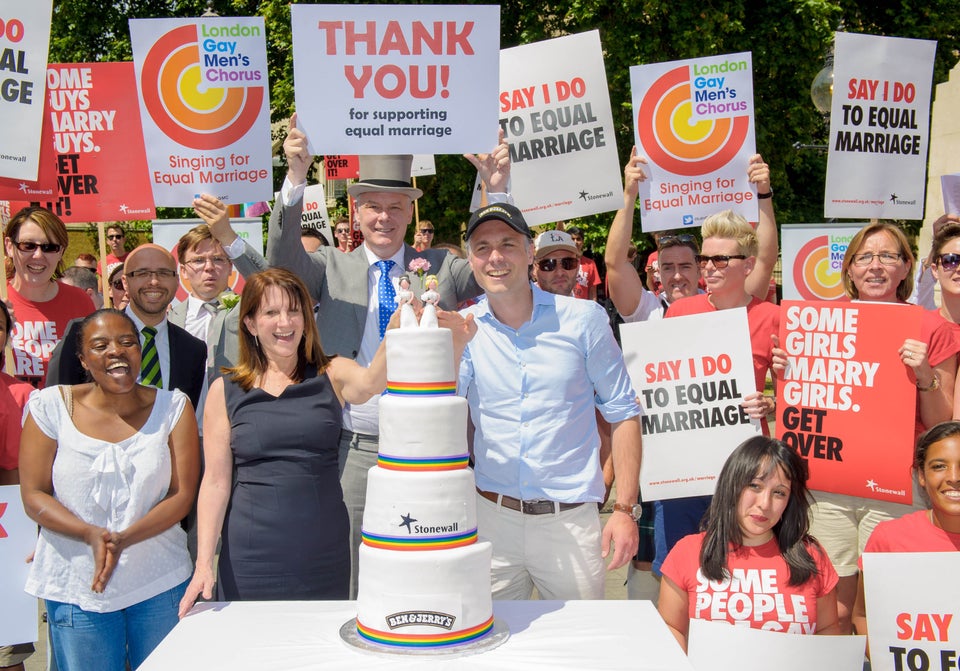 Gay Marriage Celebrations
Popular in the Community