The "Student Locator Project," which is slated to eventually reach 112 Texas schools and close to 100,000 students, is in trial stages in two Northside district schools. In an effort to reduce truancy, the district has issued new student IDs with an embedded radio-frequency identification (RFID) chip that tracks the location of a student at all times.
The program officially launched October 1 at John Jay High School and Anson Jones Middle School. Without the badges -- required to be worn around the neck -- students cannot access common areas like the cafeteria or library, and cannot purchase tickets to extracurricular activities. WND reports that the district has threatened to suspend, fine or involuntarily transfer students who fail to comply and officials have noted that "there will be consequences for refusal to wear an ID card as we begin to move forward with full implementation."
Parents and students from the schools spoke out against the project last month. But now, WND is reporting that schools are taking the restrictions one step further.
John Jay High School sophomore Andrea Hernandez refuses to use the new IDs, citing religious beliefs and instead sticking with her old badge from previous years, calling the tracking devices the "mark of the beast." She tells Salon that the new badges make her uncomfortable and are an invasion of her privacy.
But to add to her restricted school grounds access, the teen says she was barred from voting for homecoming king and queen.
"I had a teacher tell me I would not be allowed to vote because I did not have the proper voter ID," she told WND. "I had my old student ID card which they originally told us would be good for the entire four years we were in school. He said I needed the new ID with the chip in order to vote."
If successful, the tracking program could save the district as much as $175,000 lost daily to low attendance figures, which in part determine school funding. Higher attendance could lead to more state funding in the neighborhood of $1.7 million. A statement on the school district's website lays out the program's goals: to increase student safety and security, increase attendance and offer a multi-purpose "smart" student ID card that streamlines grounds access and purchasing power.
While uncommon, RFID chips are not new to school IDs, according to Wired. Schools in Houston launched a monitoring program as early as 2004, and a federally funded preschool in California started placing RFID chips in children's clothes two years ago. Numerous districts have also considered similar programs, but without making them mandatory.
In California, the Anaheim Union High School District is also in the midst of testing a GPS tracking program. From Salon:
Each school day, the delinquent students get an automated "wake-up" phone call reminding them that they need to get to school on time. In addition, five times a day they are required to enter a code that tracks their locations: as they leave for school, when they arrive at school, at lunchtime, when they leave school and at 8pm. These students are also assigned an adult "coach" who calls them at least three times a week to see how they are doing and help them find effective ways to make sure they get to school.
Related
Before You Go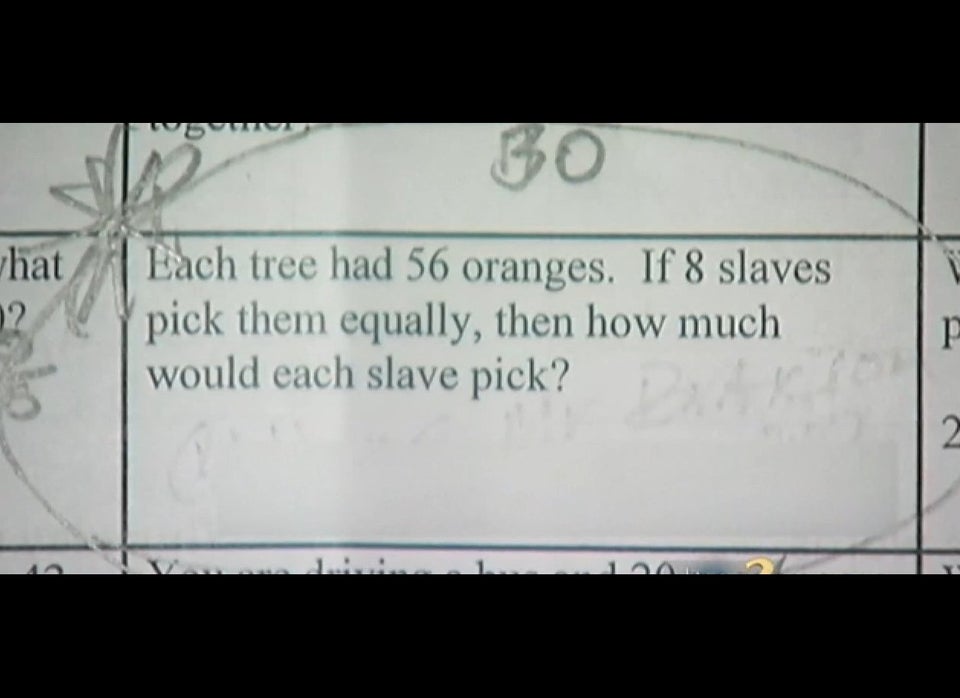 Controversial school-related documents from around the country
Popular in the Community