Students at the University of Texas at Austin are planning a provocative protest against a new gun law that forces the state's public colleges and universities to allow firearms in their campus buildings.
To protest the concealed carry law, UT-Austin students are preparing to strap "gigantic swinging dildos to our backpacks," according to a Facebook page advertising the event. What the Houston Chronicle calls a "strap in" will commence on Aug. 24, 2016 -- the beginning of the school year and several days after the law takes effect in the state.
The students' call to action: "Cocks, not glocks."
While bringing a loaded gun to class will be completely kosher under Texas law come next fall semester, it will still be against Texas penal code to bring a phallic sex toy to the lecture hall.
"You would receive a citation for taking a DILDO to class before you would get in trouble for taking a gun to class," organizer Jessica Jin wrote on the event's Facebook page. "Heaven forbid the penis."
Since the wielding of a giant phallus in public technically violates the state's obscenity laws, Jin warned participants to engage in the protest at their own risk. But she also offered an interesting visual to consider:
"But can you imagine the gongshow that would be [UT Police/Austin Police] trying to chase down thousands of students wielding harmless dildos around campus?"
Despite the lighthearted approach, UT-Austin has a dark history when it comes to guns on campus. The school was home to the nation's first mass campus shooting on Aug. 1, 1966, when a student and former Marine engaged in a 96-minute rifle shooting spree from the top of the campus's iconic clocktower, leaving 16 people dead and 32 wounded.
Incidentally, the new concealed carry law signed this summer by Gov. Greg Abbot (R) takes effect on the 50-year anniversary of the shooting.
Students and professors in the state have already expressed worry that allowing guns in campus buildings will have a chilling effect on free speech, since the fear of being shot could hamper class debate and discourage disagreement in classroom settings.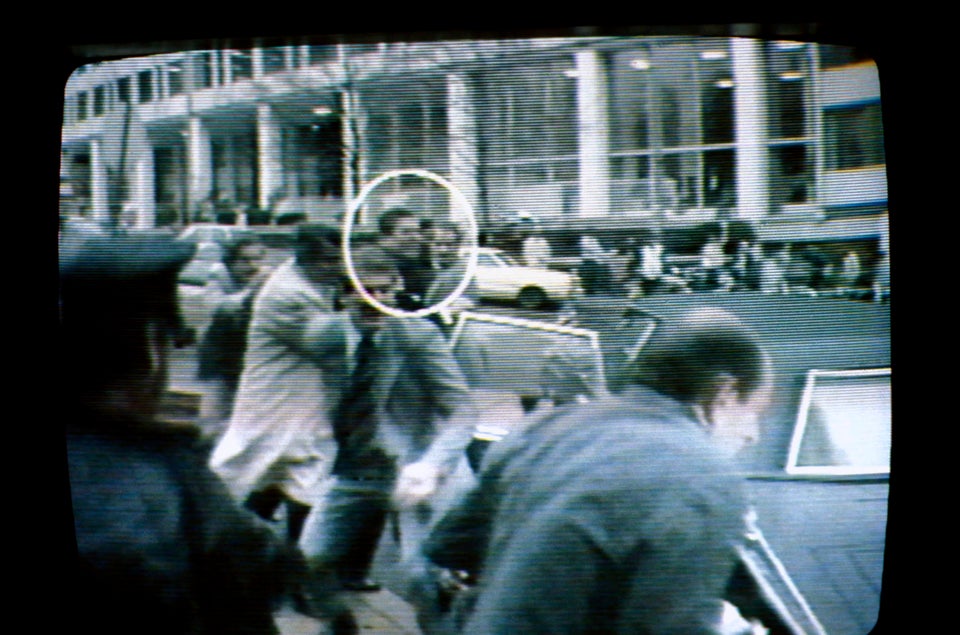 Pivotal Moments In The U.S. Gun Control Debate
Related
Popular in the Community