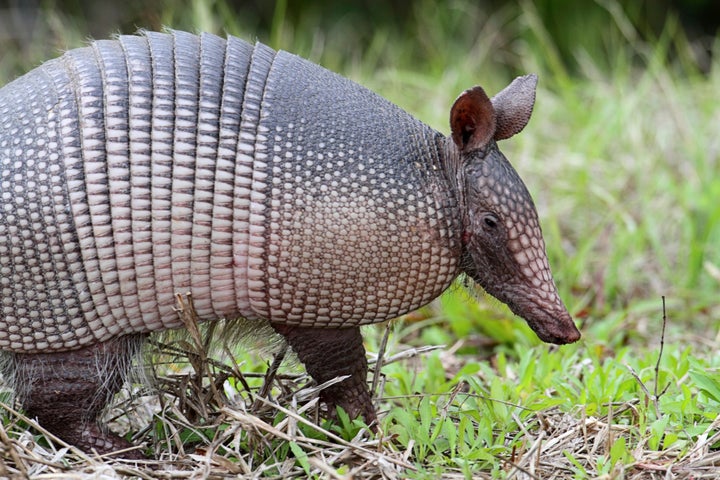 A Texas man had a close call Thursday when he shot at an armadillo and the bullet ricocheted, striking his face.
The incident happened at the unidentified man's property around 3 a.m., Chief Deputy Roy Barker with the Cass County Sheriff's department told The Huffington Post Friday.
The bullet did not ricochet off the armadillo, as some outlets have reported. Barker said the man told police the bullet from his .38 caliber pistol ricocheted off a rock and struck him in the jaw, grazing him. The man's injuries were not life-threatening. He underwent surgery at a local hospital.
Barker said it's not unusual for armadillos to be shot in Texas, as they're widely seen as pests.
"This is the country, and we have a lot of armadillos," he said. "Sometimes they can be kind of destructive and dig things up in the yard, like plants and gardens. So it's not uncommon."