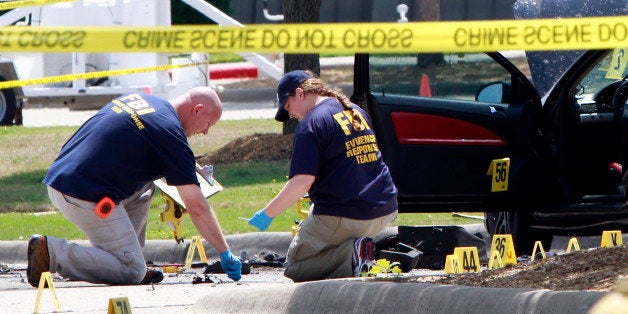 The bureau sent Garland police a bulletin with Elton Simpson's photo early Sunday after officers became aware he had expressed interest in the event, which featured caricatures of the Prophet Muhammad, Comey said, according to Dow Jones Business News.
Simpson lived in Arizona and had been under FBI scrutiny in past years, The Associated Press reports, including as the subject of a criminal investigation for association "with an individual whom the FBI believed was attempting to set up a terrorist cell in Arizona," according to a U.S. district judge.
The FBI closed its case on Simpson last year, but reopened an investigation in March after several of his social media posts hinted at "a renewed interest in jihad" in connection with the Islamic State group, Comey told Dow Jones.
The Islamic State group has tried to claim credit for Sunday's attack, though Reuters reports that U.S. officials said investigators have discredited that claim. Officials said there was no evidence either of the suspected shooters traveled to Islamic State group bases of Syria or Iraq, or that they were acting under direct orders from the terrorist organization to carry out the shooting.
Instead, investigators pointed to the shooting suspects as examples of what Reuters called "an evolving model of 'lone wolf' militants" who are radicalized in part on their own and through long-distance engagements with foreign militants.
Despite authorities denying a direct Islamic State group link in the Garland shooting, Comey conceded that there are "hundreds, maybe thousands" of people across the country who are getting directives to attack the U.S., USA Today reports.
Popular in the Community