Instead, Trump responded to the shooting by claiming that, "This isn't a guns situation. This is a mental health problem at the highest level."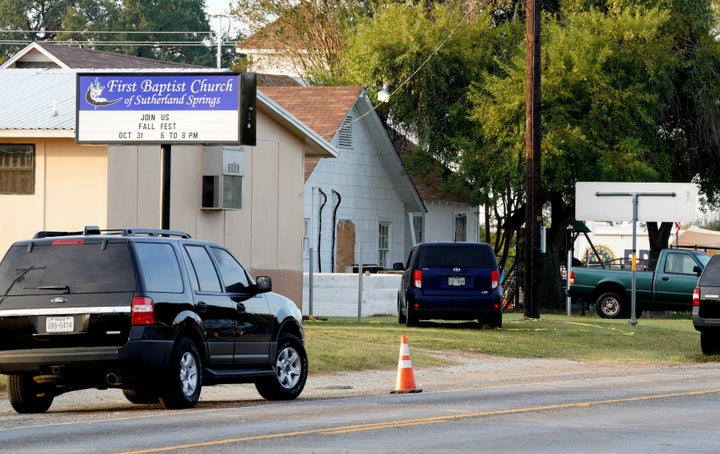 The president's response illustrates a stark double standard that emerges over and over and over again after violent attacks on American soil: When violence is propagated by white men with guns, the attackers are called "lone wolves" and critics are warned not to "politicize" the attack by making claims about the need for better gun control laws.
Law enforcement officials in Texas said that the Sutherland Springs shooting may have been motivated by a "domestic situation" in Kelley's family.
And no one is asking pastors of churches Kelley has attended in the past what went wrong, or demanding that national Christian ― or atheist ― organizations condemn the violence.
But when the attacker has some sort of connection to Islam, even if their actions directly contradict the faith's tenets, the president is quick to look for ways to make the issue about all Muslims.
Commenters on social media were quick to spot the disparity.
Heinous attacks carried out in the name of Islam are patently unjustifiable. But it is also problematic when these acts of violence result in unjust policies and practices that unfairly target American Muslims as a whole.
Hind Makki, an interfaith educator and Muslim activist, told HuffPost that this double standard means that an act of violence committed by someone claiming to be Muslim is automatically viewed as a systemic problem that needs to be addressed by sweeping changes in policy ― but crimes committed by non-Muslims are viewed as isolated incidents.
"Nobody in our community can have mental health issues, or be a criminal without having a political or religious ideology connected to it. Nobody in our community can be blackmailed into doing anything so long as the person is Muslim or tangentially related to Islam," she said. "Whatever crime was committed was committed in the name of Islam. It's always seen as politically or ideologically motivated and therefore is terrorism."
Calling all HuffPost superfans!
Sign up for membership to become a founding member and help shape HuffPost's next chapter
BEFORE YOU GO
PHOTO GALLERY
Texas Shooting Victims