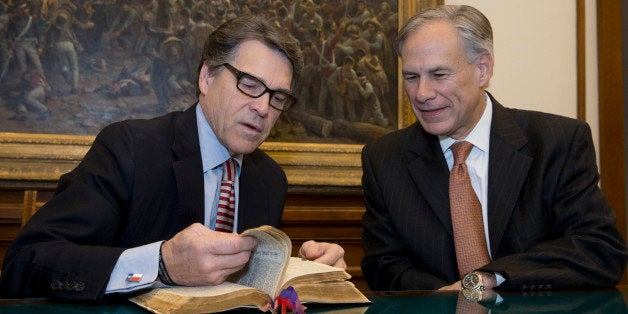 The state of Texas holds more than 6,000 people in solitary confinement and they stay in isolation for an average of four years, according to a new report.
The American Civil Liberties Union and the Texas Civil Rights Project released the report this week. The groups also found that Texas "locks more people in solitary confinement cells than twelve states house in their entire prison system." The report also found that over 100 prisoners have been "in the box" for more than 20 years and many of those in solitary have not misbehaved behind bars.
Overall, the state puts 4.4 percent of its prison population in isolation.
The report includes testimonials from some of the people in solitary, including "Alex."
"I have to be honest," Alex wrote. "[W]hen your back here and the guy next to you is so crazy he's cutting on his face or eating his feces. It makes things even worse because you don't know if they came into [solitary] this way, or the walls, this place, has caused it. So you begin to wonder, am I next?"
Alex said his only contact with the outside world comes from the screams from other inmates.
"Everyday from dusk to dawn there's noise, banging, clanking, yelling, screaming," Alex wrote. "Everyday someone is getting hurt or hurting themselves. Everyday there's fire and floods [from prisoners clogging their toilets to get attention] and complete chaos and hate. Everyday there's loneliness. I woke up last night to someone screaming, 'Let me out of here!' (again) over and over with so much anguish there was no doubt he was screaming from his very soul. But he was just screaming what we are all thinking. Everyday is a challenge here. A challenge against insanity."
Another inmate, "Nathan" said solitary has made him delusional.
"Now I know how the caged animal must feel and why it paces the way it does," Nathan wrote. "I sometimes see things in this cell like ghosts flitting around the floor and walls."
The report found that Texas keeps 2,012 people with mental illnesses in solitary confinement, despite the "universal consensus among mental health experts" that putting people with serious mental illness in solitary can cause them to "fall apart."
The report doesn't include information on why inmates were put in solitary, because the Texas Department of Criminal Justice did not release that information to the report's authors, according to the Los Angeles Times.
In a statement sent to The Huffington Post, TDCJ spokesperson Jason Clark defended Texas's use of solitary and noted that the state's solitary population has dropped by more than 35 percent since 2006. He referred to solitary confinement as "administrative segregation," and said it's done to protect guards and other inmates.
"In order to enhance staff and offender safety, offenders who are confirmed members of the most organized and dangerous prisons gangs, as well as offenders who are escape risks and who committed assaults or multiple other serious disciplinary offenses are incarcerated within administrative segregation," Clark said. "Inmates are only assigned to Ad Seg after an extensive review process, and are periodically reviewed thereafter for reassignment to the general offender population (twice a year by central administration and at least monthly by unit personnel)."
Clark listed several programs implemented by Texas designed to reduce its reliance on solitary. Such initiatives include programs to divert mentally ill prisoners from isolation, and another initiative that offers offenders a chance to renounce their gang affiliations in exchange for avoiding the hole.
"The agency is committed to the continued reduction in the number of offenders in administrative segregation by diverting them prior to entering Ad Seg and through effective programs that offer pathways for offenders to leave segregation," Clark said.
But the report found that in 2013 alone, the state released 1,243 people from jail directly from solitary. Those people, the report suggests, are more likely to re-offend than other prisoners.
Texas ex-cons were rearrested at a 25 percent higher rate than prisoners released from the overall prison system, the report found.
"Permanently damaged by years in isolation, people released from Texas solitary confinement cells commit more new crimes," the report said.
Before You Go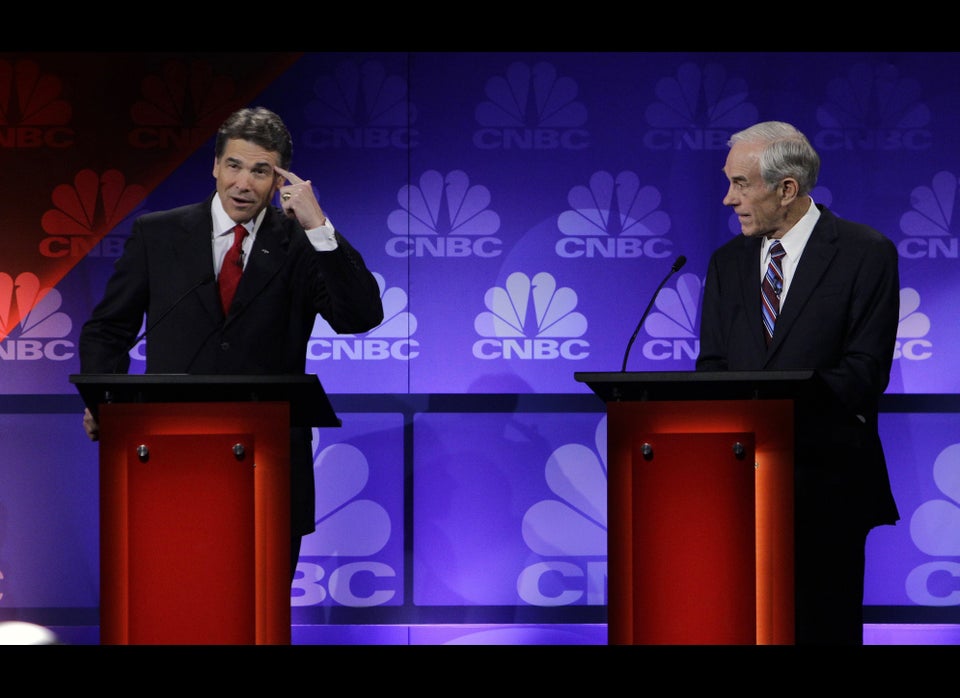 Rick Perry's Gaffes
Popular in the Community