A Texas woman says police held her down in a gas station parking lot, pulled off her pants and subjected her to an illegal and humiliating body cavity search in plain view of passing pedestrians and motorists.
Charnesia Corley, 21, said she was running an errand for her sick mother when a male Harris County sheriff's deputy pulled her over near a Texaco station on June 21 and accused her of running a stop sign. The deputy said he smelled marijuana coming from the car, which in Texas is probable cause to search a vehicle.
After a fruitless look inside the car, the lawman summoned a female deputy and events spiraled out of control, Corley said.
"They sexually assaulted, raped me and molested me," Corley told The Huffington Post on Monday.
Her attorney, Samuel Cammack III, told HuffPost the two deputies asked Corley to remove her pants in full view of passersby.
"She said, 'No, I don't have any panties on,' so the officer told her to bend over and she pulled her pants down for her and went to stick her hand inside of Ms. Corely," Cammack said.
Corley resisted and the deputies forced her face-first to the ground, Cammack said. The female deputy then climbed onto Corley's back and pinned her, while the officers awaited the arrival of a second female deputy, according to the lawyer. After the second female deputy arrived, the two women officers held Corley down and forcibly spread her legs, Cammack said.
"One held one leg and the other held the other leg and they stuck their fingers up inside of her," said Cammack. "This was in a Texaco parking lot, where people were walking by and cars were driving by. This was a very busy area."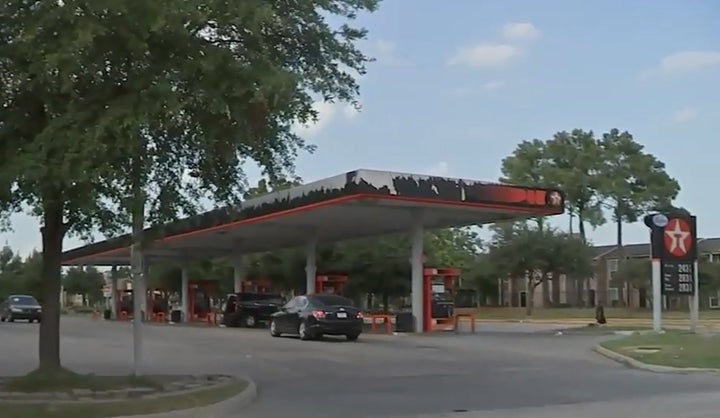 Corely was charged with resisting arrest and possession of marijuana, both misdemeanors. Investigators reportedly said they found 0.02 ounces of marijuana on her.
The sheriff's office didn't return a call for comment from HuffPost on Monday. In an interview with KTRK News, sheriff's spokesman Thomas Gilleland said no marijuana was located during the search of Corley's vehicle. He added that a deputy wrote in the offense report that Corley consented to the search.
Cammack said that he has a copy of the report and that Gilleland "completely lied" about the consent.
"In the offense report, they put she tried not to let them do it," Cammack said. "That's why they filed the resisting charge. There's nothing in the offense report to suggest she consented."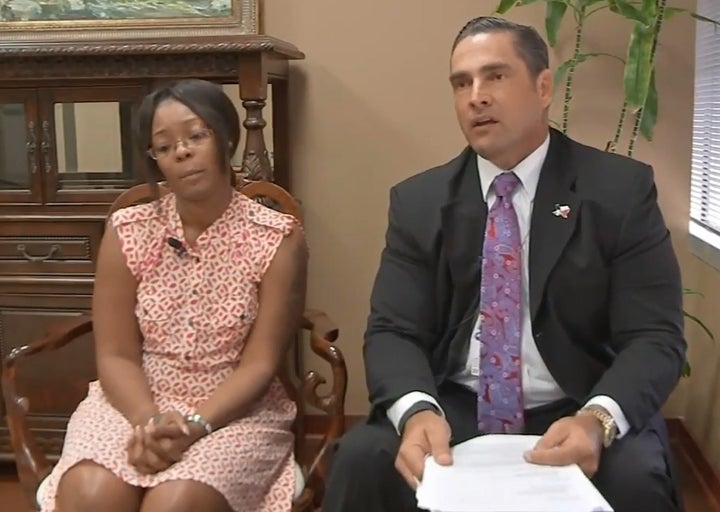 Corley said she received "bruises, cuts and scrapes" from deputies forcing her to the ground. The emotional trauma, she said, was worse.
"I'm traumatized," she said. "It was humiliating. I feel like the law is supposed to protect you and not do this. I just don't feel safe anymore. My self-esteem has literally dropped and I can't even step out and be seen because I feel so embarrassed."
Cammack said the search violated Corley's civil rights. "You can't even do that type of search in a police station. A manual cavity search under our Constitution is considered the most intrusive and our court of criminal appeals in Texas has said that type of search should be done in a hospital -- a sterile environment."
Corley and her attorney have filed a complaint with the with the sheriff's Internal Affairs Division. They said they are considering a lawsuit.
"I do a lot of high-profile cases and I've never heard of anything like this in my whole career," Cammack said. "It's unbelievable. These officers, I guess, were asleep during police training."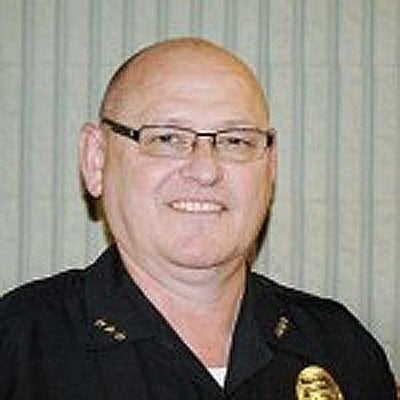 LOL Cops
Related
Popular in the Community