The lawsuit was announced Wednesday afternoon. Texas is joined by Alabama, Wisconsin, West Virginia, Tennessee, Arizona, Maine, Oklahoma, Louisiana, Utah and Georgia in the suit.
The federal guidance, announced earlier this month, requires public schools to protect transgender students from harassment and allow them to use bathrooms and locker rooms consistent with the gender they identify with, regardless of what's on their birth certificate. The administration cites Title IX, the federal law that prohibits discrimination based on sex.
"No student should ever have to go through the experience of feeling unwelcome at school or on a college campus," said Education Secretary John King Jr.
"It is part of our obligation as a society to make sure everybody is treated fairly," he said.
The move drew a strong rebuke from Republican governors, including Mississippi's Phil Bryant, Arkansas' Asa Hutchinson and Kentucky's Matt Bevin. Texas Lt. Gov. Dan Patrick (R) said he'd be willing to forfeit billions in federal education funding to fight the federal guidance. GOP lawmakers in Oklahoma even introduced a measure to impeach Obama over it.
"[The Obama administration has] conspired to turn workplaces and educational settings across the country into laboratories for a massive social experiment, flouting the democratic process, and running roughshod over commonsense policies protecting children and basic privacy rights," reads the complaint. "Absent action in Congress, the States, or local communities, Defendants cannot foist these radical changes on the nation."
The bathroom controversy is rooted in a transphobic myth that by allowing trans people to use the facility consistent with their gender identity, schools are leaving students susceptible to predators. There is no evidence that this actually happens, and as HuffPost's Noah Michelson pointed out, laws already forbid predatory actions.
Human Rights Campaign communications director Jay Brown criticized Paxton's lawsuit, referencing his challenge to the Supreme Court's ruling on same-sex marriage last summer.
"Ken Paxton has already disgraced himself and his office by undermining the rule of law and shamefully encouraging state officials to ignore the U.S. Supreme Court's marriage equality decision last June. Now, he's gone so far as to attack transgender youth, whom he has a responsibility to protect as Attorney General," Brown said in a statement. "Ken Paxton's use of taxpayer resources to dismantle such protections is a reckless and expensive abdication of his responsibilities, and he should be held accountable."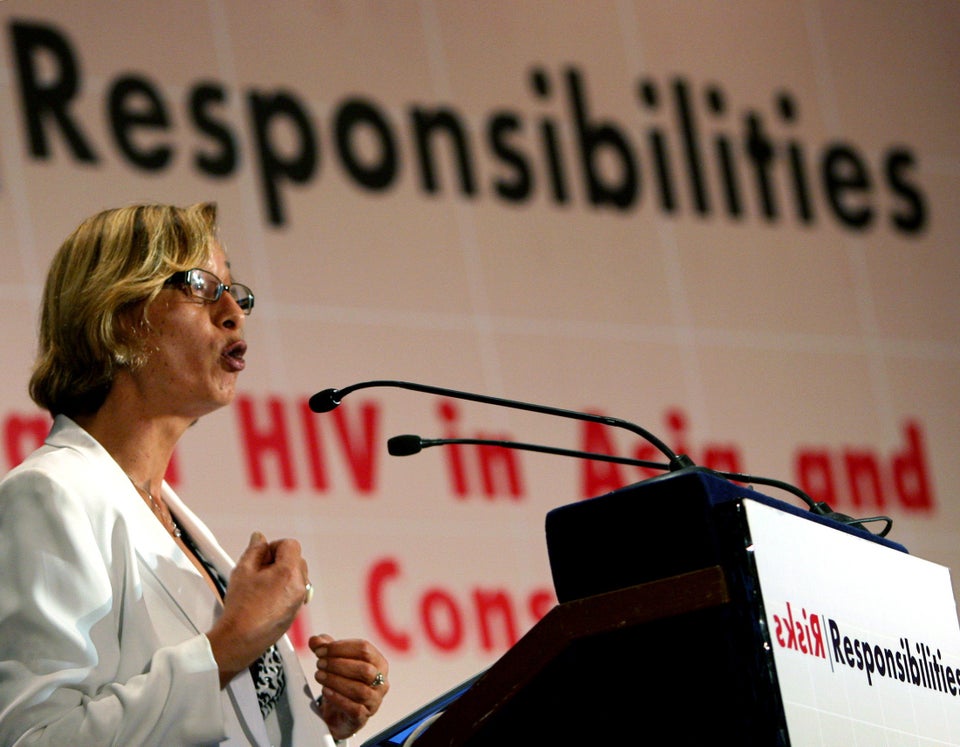 History-Making Transgender Politicians
Popular in the Community