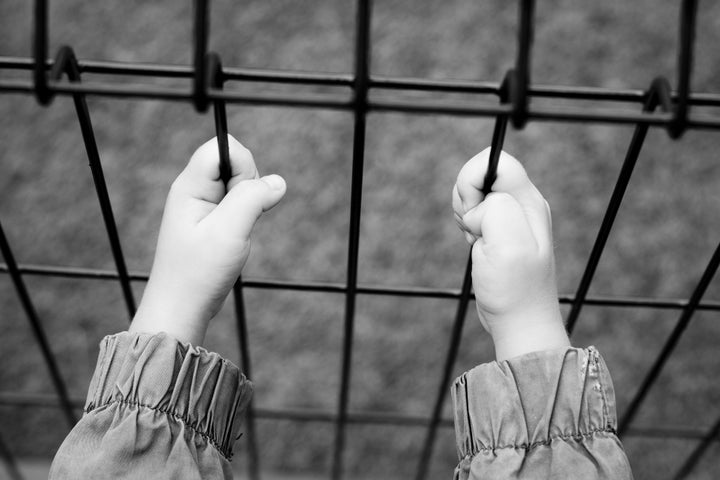 In November of 2013, Noe Nino de Rivera was at his high school when a fight broke out between nearby students, including his girlfriend. Nino de Rivera -- who was 17 at the time -- was not involved in the fight, but he attempted to break it up, according to reports from his attorney.
A Cedar Creek High School resource officer was also attempting to break up the fight at the time. He did not see Nino de Rivera's actions as helpful, but as an interference. The officer used a Taser on the teen, causing Nino de Rivera to fall to the ground and suffer severe brain damage. Nino de Rivera spent nearly two months in a medically induced coma.
If the same scenario had taken place in a state-run juvenile justice facility, Nino de Rivera would not have had a Taser used on him, fallen to the ground, or spent months in a coma. Tasers -- along with all "percussive or electrical shocking devices" and "restraints that are intended to inflict pain" -- are banned from state-run juvenile detention centers, according to the Texas Administrative Code.
This ban does not extend to schools. Policy on the issue of Tasers at schools is determined at the local level. Policy currently varies depending on the school district and local police department.
At a time where where the role of police in schools is increasingly under scrutiny following the viral video of a police officer throwing a student across a classroom at Spring Valley High in South Carolina, the juxtaposition between the rules that govern schools and juvenile justice facilities is striking. In the case of Texas, the restrictions put on guards in detention centers can be stricter than the ones put on school-based police officers.
Texas is not alone in allowing school-based police officers to carry Tasers. No state has a ban on Taser use for school police officers. In districts around the country, Tasers are used by school-based policy officers to subdue children. Texas is one of the few places, though, where activists have rallied around this issue. Activists often point to the divergent rules that govern schools and juvenile detention centers to make the case for restricting the use of Tasers in schools.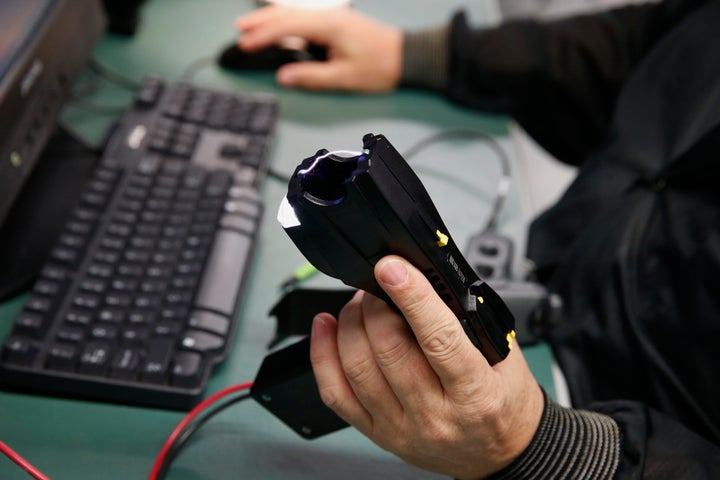 "The use of such weapons on children is unconscionable," said Lauren Rose, juvenile justice policy associate for Texans Care for Children in a 2014 press release. "Tasers are not allowed for use on youth in Texas' juvenile lockups, and they should not be allowed for use on Texas' school children."
"The use of tasers is restricted in juvenile justice facilities as a general response to kids' misbehavior. One huge problem is that the same rules don't apply to schools in Texas," said Morgan Craven, director of the Texas Appleseed school-to-prison pipeline project. "It draws a lot of questions about how appropriate [Tasers are] in schools."
But some law enforcement leaders argue that Tasers are sometimes necessary when dealing with students.
An outright ban of Tasers at schools would be "short-sighted," according to Kevin Lawrence, executive director of the Texas Municipal Police Association.
Lawrence pointed to a possible scenario involving a small, female school resource officer, who is tasked with breaking up a fight "between these two linebackers and they've been sniffing glue and freaking out."
"Your job is to break up that fight. If you don't, one of them is going to get seriously hurt. But if you get between them you're going to get seriously hurt. Should you have the option of using a Taser?" asked Lawrence. "If you don't have intermediate force options, the next step is deadly force. Do we want to go straight from verbal commands to shooting people?"
Lawrence thinks that instead of talking about banning Tasers from schools, the discussion should be framed around "making as many different options available to our officers as possible and allowing them to use good common sense about which ones to use at which time."