 The SBOE expressed concern over an environmental science textbook from publisher Houghton Mifflin Harcourt after Becky Berger, a geologist and oil and gas professional, testified at a textbook hearing Wednesday evening. Berger reportedly told the board that the textbook contained factual errors on topics such as hydraulic fracturing, or fracking, and the causes of climate change.
Due to the board's visible "shock" over the testimony, the episode "showed just how easy it is for special interests, at the last minute, to hijack the textbook adoption process in Texas," Texas Freedom Network said. The group also noted that previous review panels had not taken issue with the book.
Berger is running for Texas Railroad Commissioner, and if elected would help regulate the state's oil and gas industry. Josh Rosenau, the programs and policy director at the National Center for Science Education, told The Huffington Post that Berger's testimony sounded like a "campaign speech."
"She's running for the Texas Railroad Commission ... so she's running on a platform ... [that says] 'I've worked in this industry, I'm not going to do anything to this industry,'" Rosenau told HuffPost over the phone.
Berger said she was merely trying to point out what she sees as inaccuracies in the textbook, and that her testimony was not politically motivated.
"This particular book has got a whole lot more social science than science science; its very one-sided," she told HuffPost via phone. "It showed a picture of holes in an ozone that shows it expanding up until [the year] 2000 but doesn't show anything from 2000 to 2013, and we know for a fact that ozone layer has began to heal."
Berger added that she had been concerned about science education "way before I decided to run for this seat."
"It's important -- we need more kids going into science," she said. "We don't have enough kids going into science and math."
The conservative blog Voices Empower wrote on Wednesday that the Texas Board was considering approving textbooks that are "filled with Global Warming/Climate Change propaganda that demonizes the oil/ natural gas industry."
Berger said she's submitted a list of written grievances with the textbook to the board, which will have approximately 24 hours to look over her concerns before taking a final vote.
UPDATE: Friday, 3:20 p.m. -- In a preliminary vote late Thursday night, the state education board decided to approve the environmental science textbook, so long as the publisher makes minor changes to several facts the board found to be outdated.
Dan Quinn, communications director for the Texas Freedom Network, told HuffPost that "none of the changes would water down instruction on climate change."
The board is set to take a final vote on the book later Friday afternoon.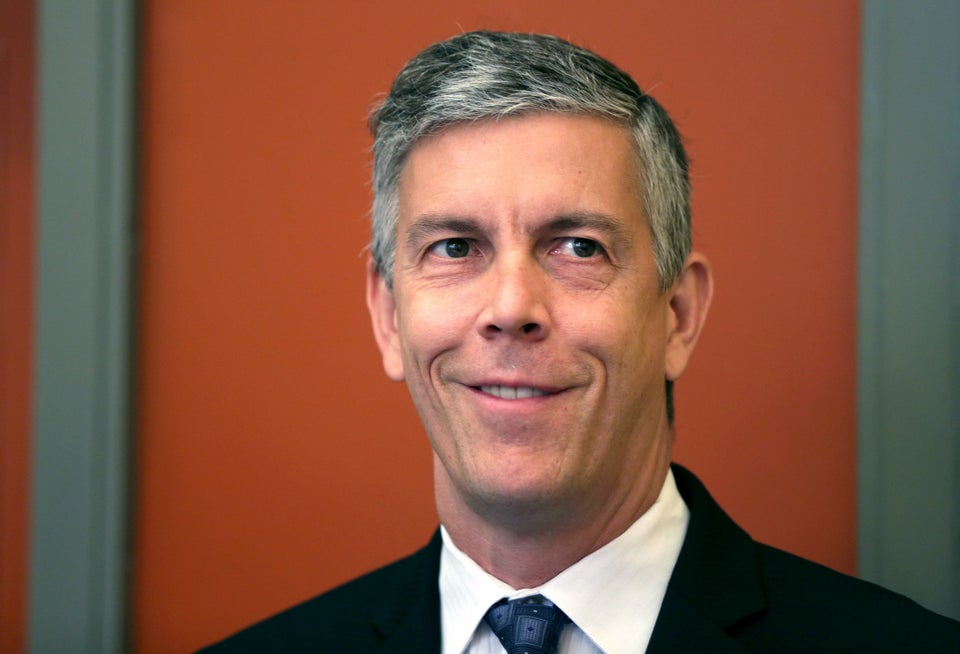 Education Leaders Who Have Never Taught