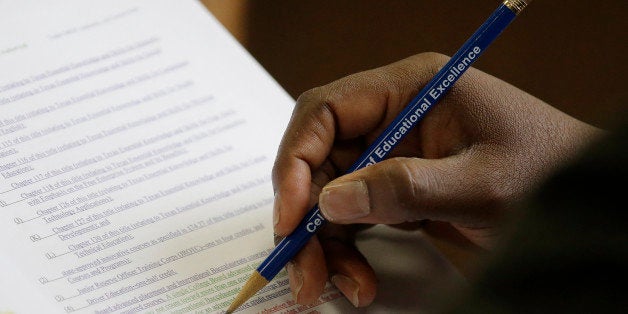 The report released Monday, from the National Center for Science Education, finds that some textbooks up for adoption present a false picture of scientific views on issues like global warming. The nonprofit NCSE provides information and resources for schools, parents and others concerned about science education.
The Texas State Board of Education will vote in November on whether to approve the proposed social studies books, which come from major educational publishers like McGraw-Hill Education and Pearson Education as well as smaller publishers like Studies Weekly.
Two of the books have passages stating that scientists disagree about the causes of climate change, according to NCSE. The report says this misrepresents current scientific thinking.
"Scientists do not disagree about what is causing climate change, the vast majority (97%) of climate papers and actively publishing climatologists (again 97%) agree that human activity is responsible," says the report.
Another passage, from a Studies Weekly textbook, claims that global warming will cause Earth's temperature to rise for only a few years before temperatures will start to cool and eventually "even out."
The NCSE report says, "We are not aware of any currently publishing climatologists who are predicting a cooling trend where 'things will even out.'"
Dr. Minda Berbeco, a climate change scholar and a programs and policy director at NCSE, took particular issue with an exercise in the teacher version of the McGraw-Hill textbook, which compares information from the Intergovernmental Panel on Climate Change with information from the Heartland Institute. The Intergovernmental Panel on Climate Change is arguably the leading international body assessing climate change, while the Heartland Institute is a libertarian think tank that actively promotes climate change skepticism. But both organizations are presented in the textbook as legitimate scientific sources.
"The scientific debate over whether climate change is happening and who is responsible has been over for years, and the science textbooks Texas adopted last year make that clear," said Berbeco in a press release about the report. "Climate change will be a key issue that future citizens of Texas will need to understand and confront, and they deserve social studies textbooks that reinforce good science and prepare them for the challenges ahead."
The Texas Freedom Network Education Fund, a nonpartisan watchdog group that promotes religious freedom and individual liberties, released a report last week that found some of these same textbooks contained conservative political and pro-Christian biases. Texas Freedom Network President Kathy Miller noted that the social studies texts were designed to meet the state's curriculum standards, which some have called deeply flawed.
Joshua Rosenau, a programs and policy director for NCSE, suggested to The Huffington Post that a different dynamic was playing out with the climate change sections of the books. He said that the state standards don't say much about how to handle climate change and that likely the errors arose out of ignorance and misinformation.
"I want to believe that these are honest mistakes and the publishers will fix them," said Rosenau.
Representatives of the textbook publishers could not immediately be reached for comment. In response to last week's report from the Texas Freedom Network, a spokesman for Pearson Education told HuffPost that "Pearson works diligently to ensure its instructional materials are compliant with Texas standards. We will review the TFN report and listen to all interested stakeholders as we enter the public hearing process."
New social studies textbooks have not been adopted in Texas since 2002. On Tuesday, the state board of education will hold its first public hearing on the proposed textbooks, when community members will have a chance to weigh in.
Related
Before You Go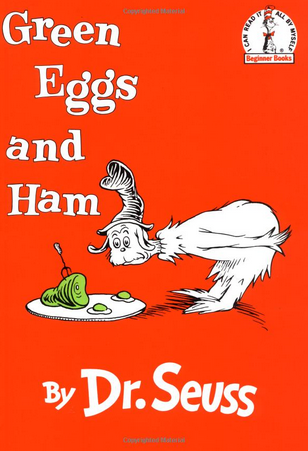 The Most Popular Books For American Students
Popular in the Community