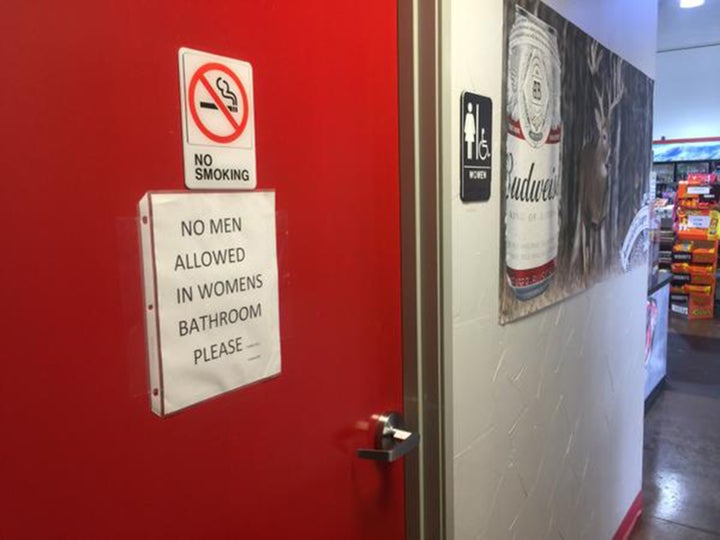 A coalition of 13 states led by Texas wants a federal judge to block the Obama administration from enforcing federal anti-discrimination laws in a way that provides protections to transgender individuals in employment and education settings.
Under those laws and separate guidance issued by the federal government, local schools may lose federal funding or employers be subject to discrimination lawsuits if they treat trans individuals differently ― a result the states say puts them in an untenable position.
"These new mandates, putting the federal government in the unprecedented position of policing public school property and facilities ... run roughshod over clear lines of authority, local policies, and unambiguous federal law," the states said in a motion filed Wednesday as part of an ongoing lawsuit.
The move, which seeks a nationwide injunction against the agencies that enforce these laws, comes only a day after the federal government made a similar move against North Carolina, which passed a controversial law that specifically directs its public agencies to make restrooms available only in accordance with the person's biological sex.
What all these cases have in common is the definition of "sex" under federal civil rights law, which generally prohibits discrimination based on a number of protected categories, such as race or national origin.
Gender identity is not explicitly covered by the law, but a number of courts and the federal government have interpreted it to include it ― including a recent ruling in favor of a trans student who was denied bathroom access by his high school.
In a sense, the litigation spearheaded by Texas is a pushback against these developments in the law, premised on the notion that it should be up to Congress, and not the courts or the federal bureaucracy, to clarify whether gender identity should also be covered by the law.
In the absence of that, the states argued, the Obama administration should have called for the views of the public using established administrative channels ― not just issued regulatory guidance that subjects schools to loss of federal funds or local businesses to potential liability.
The Obama administration and its agencies "demand that men and women, boys and girls, have access to restrooms or other intimate facilities that match their 'gender identity,' not their biological sex," lawyers for the states wrote in their Wednesday motion, which also seeks a ruling before the start of the school year. "Defendants' actions are unlawful."
Because the government's reading of the law applies nationally, Texas and the other states ― which include Alabama, Wisconsin, West Virginia, Tennessee, Arizona, Maine, Oklahoma, Louisiana, Utah, Georgia, Mississippi and Kentucky ― asked the court for a "nationwide" order barring its enforcement.
That's a major form of relief, similar in scope to the one Texas sought and obtained in its lawsuit against President Barack Obama's executive actions on immigration, which the Supreme Court left on hold after failing to reach a majority on whether they're legal.
On this new action, Texas and its allies seem to be going for a similar strategy. And given the stakes in the controversy, it wouldn't be surprising if the issue ends up reaching the high court.
"The nation's schools, and every place of employment, are now in the crosshairs of the Obama administration, which maintains it will punish those who do not comply with its orders," said Texas Attorney General Ken Paxton (R) in a statement.
Popular in the Community