Lindsey posted a gruesome photo on Facebook in April showing her holding up a cat impaled with an arrow. She quickly removed the photo, but not before it spread across the Internet.
Lindsey can be seen grinning in the picture, as she lifts the cat, named Tiger, like a trophy.
"My first bow kill, lol. The only good feral tomcat is one with an arrow through its head! Vet of the year award … gladly accepted," the text reads.
Warning: The photo Lindsey posted is graphic.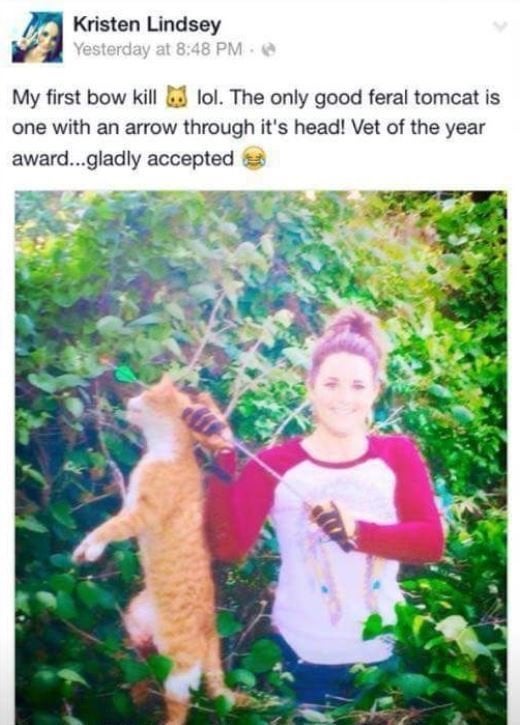 Alley Cat Allies, a nonprofit animal rights group, is just one of many organizations that has called for more action to be taken against Lindsey.
"While we are happy that a violation was found, we won't know until October the severity of the punishment. Our hope is that her license is revoked," Liz Holtz, an attorney with Alley Cat Allies, told The Huffington Post.
"While this process is far from over, it is the first step in finding retribution for the senseless killing of Tiger," said Zandra Anderson, a lawyer specializing in animal law, who represents a group called Tiger's Justice Team. Anderson and her clients are "elated that the first rung in that process went well."
Tiger is remembered by those who knew him as a friendly cat, who liked riding around on his pet sitter Amy Hemsell's tractor.
"He loved everyone he met," Hemsell told HuffPost in June. "He was my protector on the farm when I had pet sitting jobs there. He never left my side."
Anderson said the AVMA and others that have weighed in on this case may finally be vindicated, should the board revoke Lindsey's license.
"That to me would be a very good result," she said.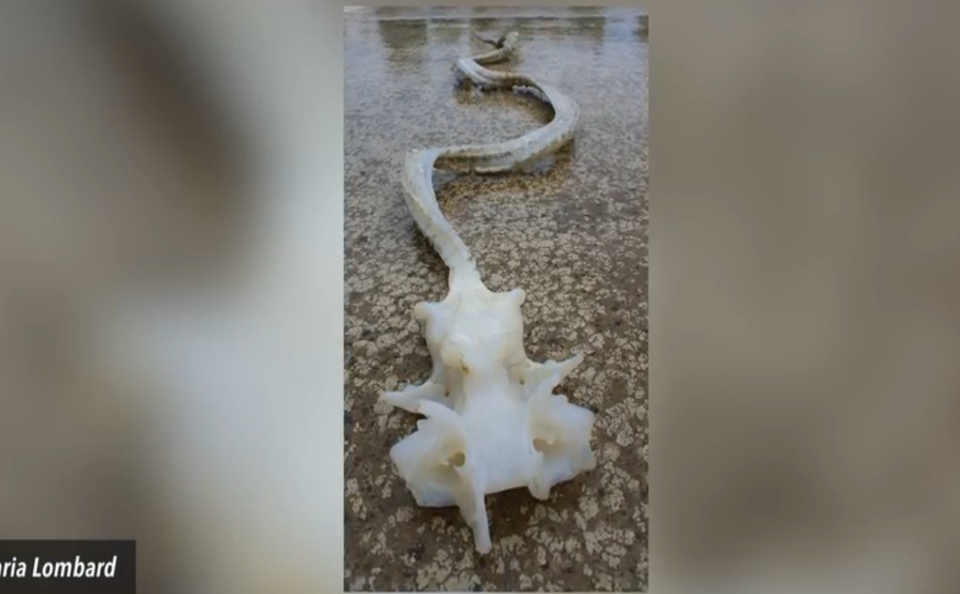 Animals In The News
Popular in the Community