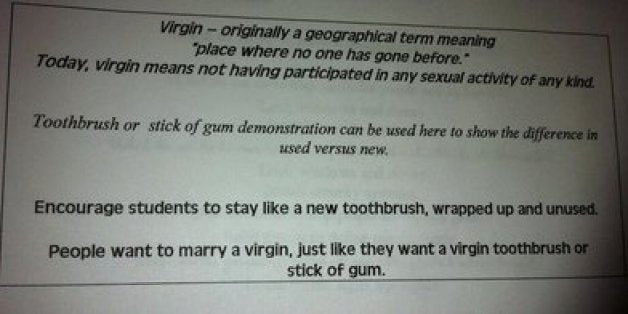 A Texas school district is apparently teaching sexual education in the worst way possible: by trying to shame students into staying virgins until marriage.
Sexual health advocate Katie Gustainis Vela recently obtained what appears to be an instructional worksheet meant for teachers who lecture on sex ed. Vela tweeted a photo of the worksheet -- which likens people who have premarital sex to pieces of chewed gum or used toothbrushes -- and indicated that it is used in the Canyon Independent School District. (According to ThinkProgress, Vela currently lives in Boston but used to reside in Canyon.)
Another worksheet from the district, obtained by ThinkProgress, says that having sex before marriage can be "physically, emotionally, and financially harmful," and that when it comes to sex, students should treat their bodies like "locks, fences, and stop signs."
Sex education is not mandated in Texas, and when it is taught, it is not required to be medically accurate, according to the Guttmacher Institute, a nonprofit reproductive rights research group.
"I think it goes beyond fear for so many children, especially in sex trafficking," she said in May. "It's feeling like 'who would ever want me now? I'm worthless.'"
Before You Go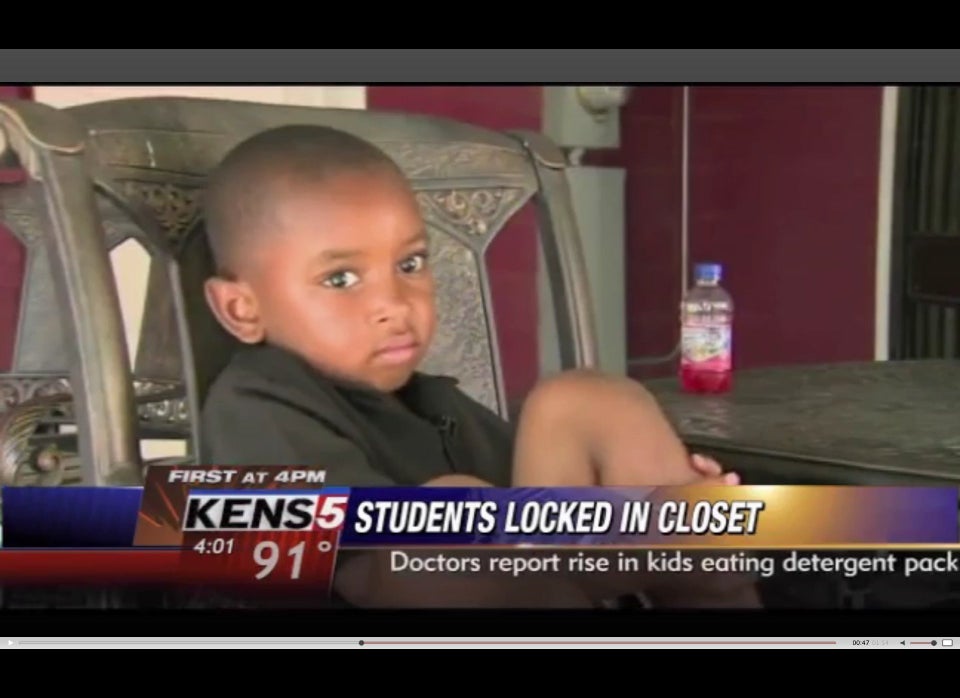 Teacher Controversies
Popular in the Community