A Donald Trump supporter wearing a "Deplorables" T-shirt and a "Make America Great Again" hat was arrested last week at a Texas polling place.
Brett Bartlett Mauthe, 55, removed his hat as he attempted to vote in Bulverde, Texas, roughly 25 miles north of San Antonio, per the San Antonio News Express-News. However, he refused to remove or cover up his shirt, which said "Basket of Deplorables," a reference to a comment Hillary Clinton made about some of Trump's supporters.
That led to his arrest on charges of electioneering and loitering near a polling place, according to the Herald-Zeitung newspaper.
"We had a guy who had a shirt on that the elections coordinator or deputy elections clerk felt like was a political statement," Bulverde Police Chief Gary Haecker told the paper. "Therefore we got called up there because this gentleman didn't want to either change his shirt, turn it inside out, cover the insignia or whatever it was. That is a violation of the election code."
Jaqua said such an arrest was unusual.
"Every election we have to advise people. Even if it's a school bond issue. They wear candidates' shirts and we just have to remind them: 'Please go into the restroom and turn it inside out,'" she told the Express News. "This is the first time I recall someone getting arrested."
Haecker told the Herald-Zeitung that Mauthe was cooperative during the arrest.
"He wanted to take a stand," Haecker was quoted as saying. "Unfortunately, he was arrested and taken to jail."
Mauthe posted a $500 bond and was released.
Correction: An earlier version of this report incorrectly stated the bond amount.
Before You Go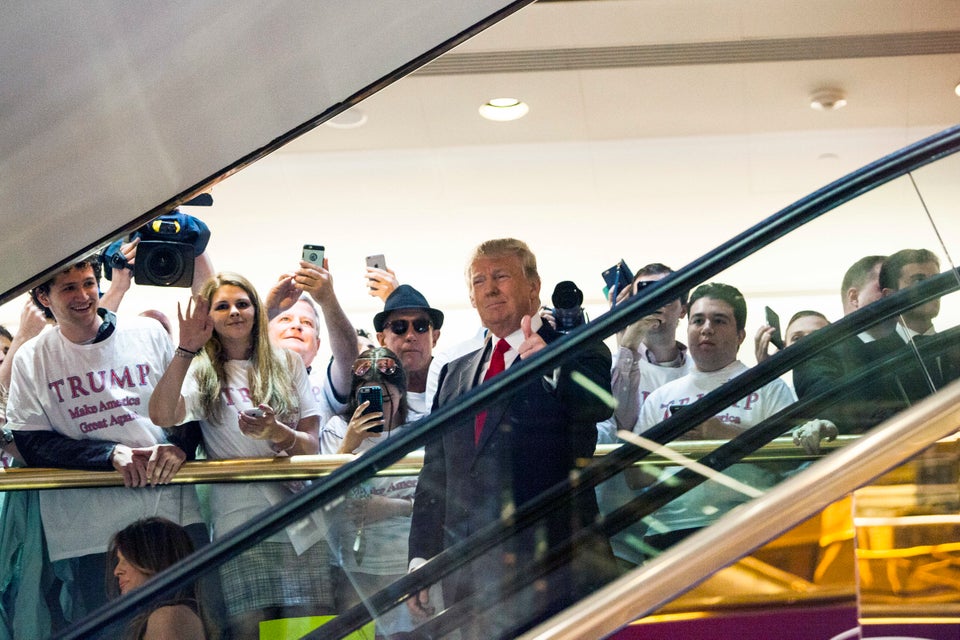 Best 2016 Election Photos
Popular in the Community