WASHINGTON -- A Texas voter ID law considered to be one of the most restrictive in the country is doing exactly what Supreme Court Justice Ruth Bader Ginsburg warned it would do: stopping Americans from voting.
A disabled woman in Travis County was turned away from voting because she couldn't afford to pay her parking tickets. An IHOP dishwasher from Mercedes can't afford the cost of getting a new birth certificate, which he would need to obtain the special photo ID card required for voting. A student at a historically black college in Marshall, who registered some of her fellow students to vote, won't be able to cast a ballot herself because her driver's license isn't from Texas and the state wouldn't accept her student identification card.
There are plenty of stories like this coming out of Texas in the early voting period leading up to Election Day. Texas' tough voter ID law, signed by Gov. Rick Perry in 2011, requires voters to show one of seven types of photo identification. Concealed handgun licenses are allowed, but college student IDs are not, nor are driver's licenses that have been expired for more than sixty days.
The law has been the subject of an extensive legal battle, with a federal court finding it unconstitutional earlier this month. But the Supreme Court then rejected an emergency request to put the law on hold for the upcoming election. Ginsburg authored a blistering dissent to that decision, calling the law an "unconstitutional poll tax." The ruling marked the first time in 32 years that the Supreme Court allowed a law restricting voting rights to be implemented after a federal court ruled it unconstitutional for targeting minorities, according to SCOTUSblog.
The early voting period is still going on in Texas, but voters and election officials told The Huffington Post there have already been problems casting ballots due to the new restrictive measure. Under the law, Texans without acceptable forms of identification must go to a driver's license office to get a voting card. In Austin, 45-year-old Eric Kennie, who hasn't set foot outside the state his whole life, couldn't get his card because the birth certificate he struggled to afford lists his mother's maiden name. In Houston, an election judge claims that a 93-year-old veteran was turned away from the polls because his driver's license had been expired for too long. Another 62-year-old woman told MSNBC that she was threatened with jail time when she went to obtain her voter ID because she was driving with a California license.
Dana DeBeauvoir, the clerk responsible for overseeing election conduct in Travis County, which has over one million people and includes the city of Austin, said she spoke this week to a 61-year-old disabled woman, Madeleine, who was "in tears" because she was turned away when she went to vote at a grocery store.
The low-income woman is on a payment plan with a court to pay off her parking tickets, DeBeauvoir said, and while she's on the plan, her license is suspended. Now, Madeleine has to quickly get to a driver's license office to get a voting card. Her disability qualifies her to vote by mail, but she missed that deadline because she didn't know her license would be denied.
"She's been voting every year since the day 18-year-olds got the right to vote, and now suddenly she finds out she's lost her right to vote because of money," DeBeauvoir said. "If she had money, she could just pay off the tickets [and] vote."
DeBeauvoir noted that people who don't have proper identification are offered a provisional ballot. After Election Day, voters only have six days to come back in and show identification, otherwise the ballot doesn't count. So far, the county has received about twenty provisional ballots a day. It's not clear yet how many of those are due to ID issues, but DeBeauvoir has heard stories from "older people who were born at home, disabled people who don't drive, who don't have the proper identification, and yet still want to vote."
Chris Melody Fields Figueredo, manager of legal mobilization and strategic campaigns for the Lawyers' Committee for Civil Rights Under Law, said she'd heard reports from people who have been afraid to get voter IDs because they're worried the government will run their traffic records and they'll have to pay tickets on the spot. The driver's license offices are "not supposed to do that," she said, "but there has been this hesitation."
Jesus Garcia, 40, was born in Texas. He has his voter card as well as an expired form of photo identification that works just fine for most purposes. But under the Texas law, that isn't enough proof, because his ID has been expired for too long. Getting another form of identification is difficult because his birth certificate, along with his wallet, was stolen about a year ago.
"I'm barely working, I don't have enough money to get my ID," Garcia, who works as a dishwasher at an IHOP restaurant, told HuffPost. He would have to pay roughly $30 to obtain a new copy of his birth certificate and a new card, according to the Brennan Center for Justice. Garcia has made two trips to the Department of Public Safety to obtain an identification card, but has been unsuccessful. He believes the law was passed to make it more difficult for people like him to vote.
"If I had money to go get my birth certificate and all that, I wouldn't be having trouble right now," Garcia said. "But like I said, money's down."
Krystal Watson is a student at Wiley College, a historically black college in Marshall, Texas. She voted here before the new restrictions were enacted, and even registered fellow students to vote. But she didn't realize until recently that the restrictions would prevent her from casting a ballot this year because she has an out-of-state license. When she showed up to vote early, she found herself facing off with the same person who had deputized her to register voters.
"She told me I couldn't vote, and I really didn't get it. I was like, 'What's the problem? I meet all the requirements,'" Watson said. "I don't know how many people would go somewhere and get told no and just quit at that moment."
Watson said she doesn't think she'll be able to vote this year, and says she thinks the law was put in place to keep certain kinds of people from voting.
"Marshall is a really small town -- I mean, they still have Confederate flags when I pull into school," Watson said. "So it is a bit racist, but in the community of Wiley College, it's a diverse community."
Christina Sanders, state director for the Texas League of Young Voters Education Fund, said that her group has interacted with about half a dozen people at two voting locations in predominantly African-American and Latino neighborhoods in Houston who have been turned away because of the new law. The group hasn't done a final count, however, since people are still voting provisionally.
Voting experts say that people willing to speak out about voting troubles make up only a small percentage of the total number of Texans being disenfranchised. The majority may simply give up and go home. As Ginsburg predicted, the law "risks denying the right to vote to hundreds of thousands."
Before You Go
Florida-2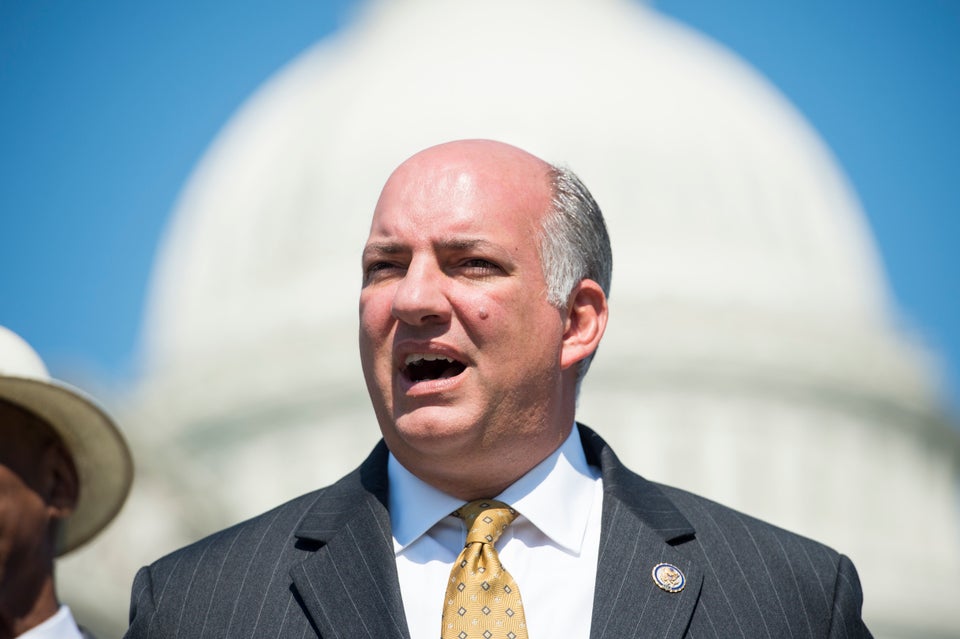 Bill Clark via Getty Images
Nebraska-2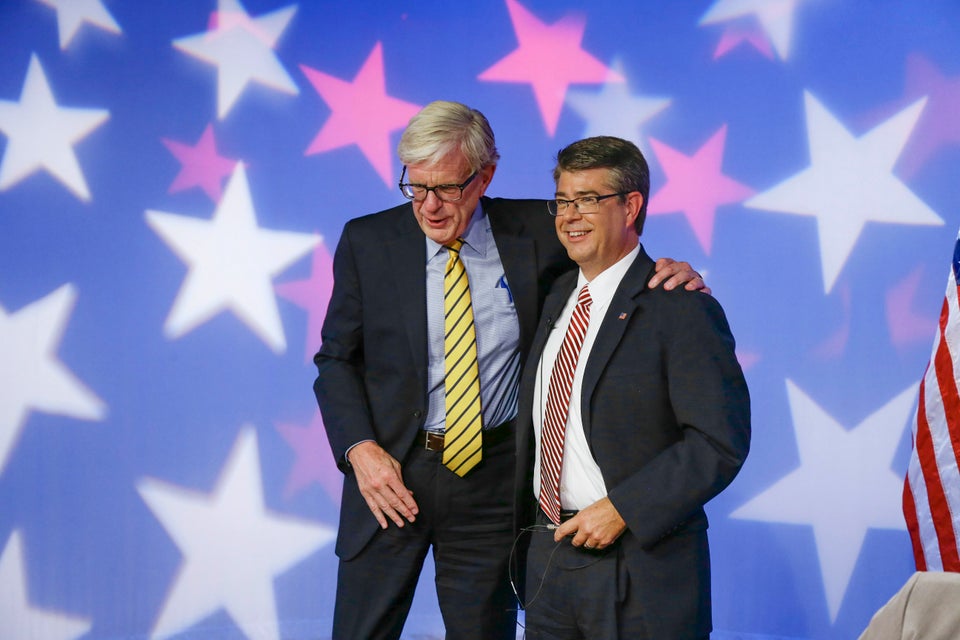 Arizona-2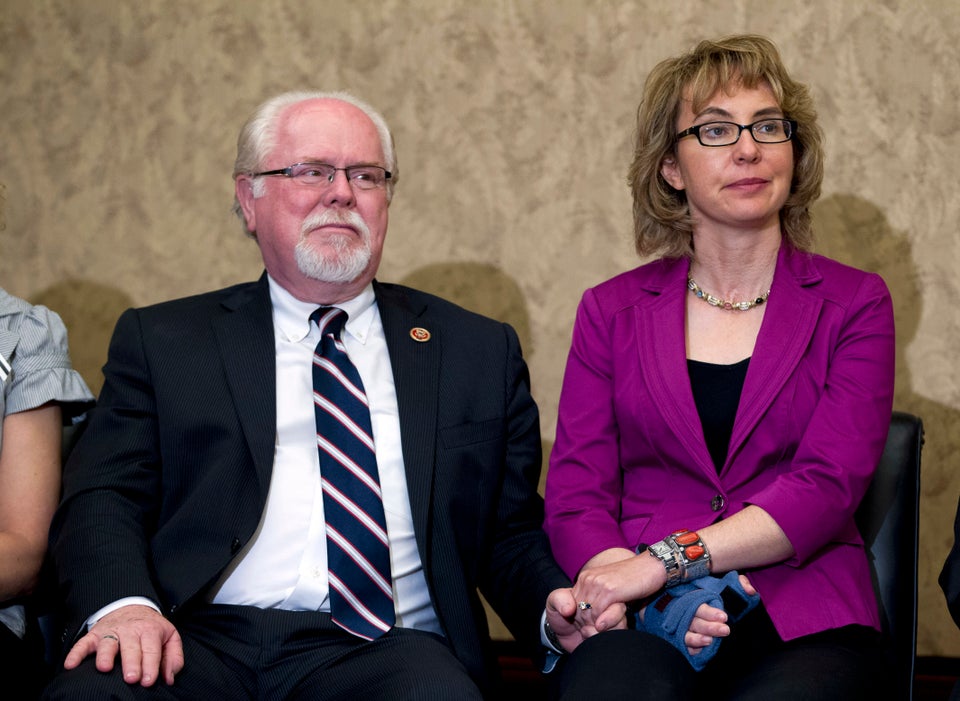 Arizona-1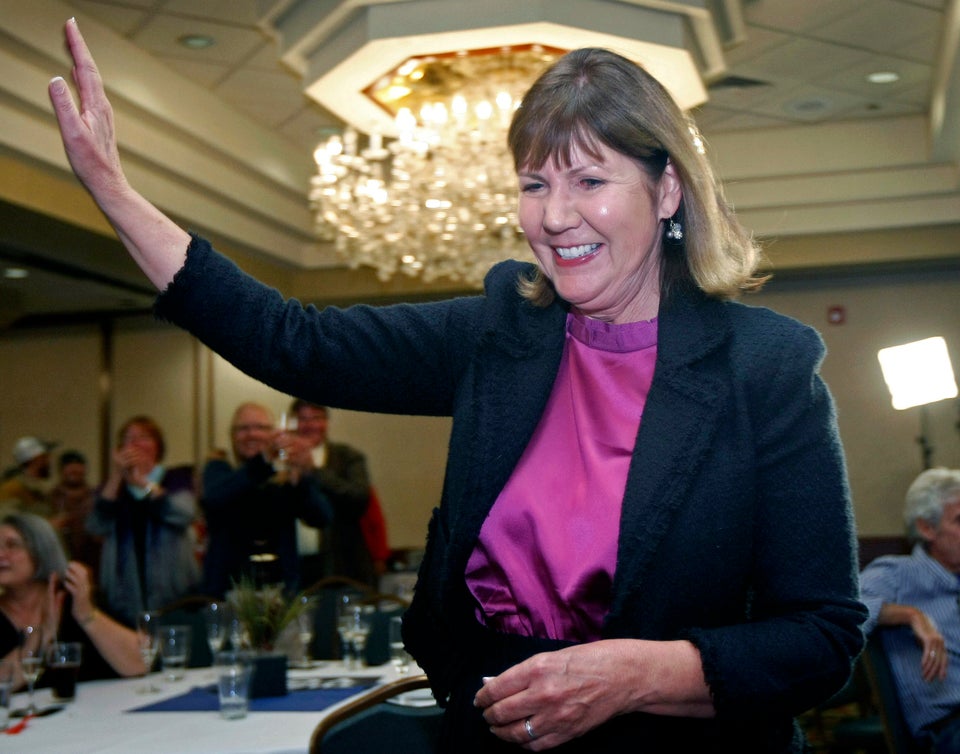 California-52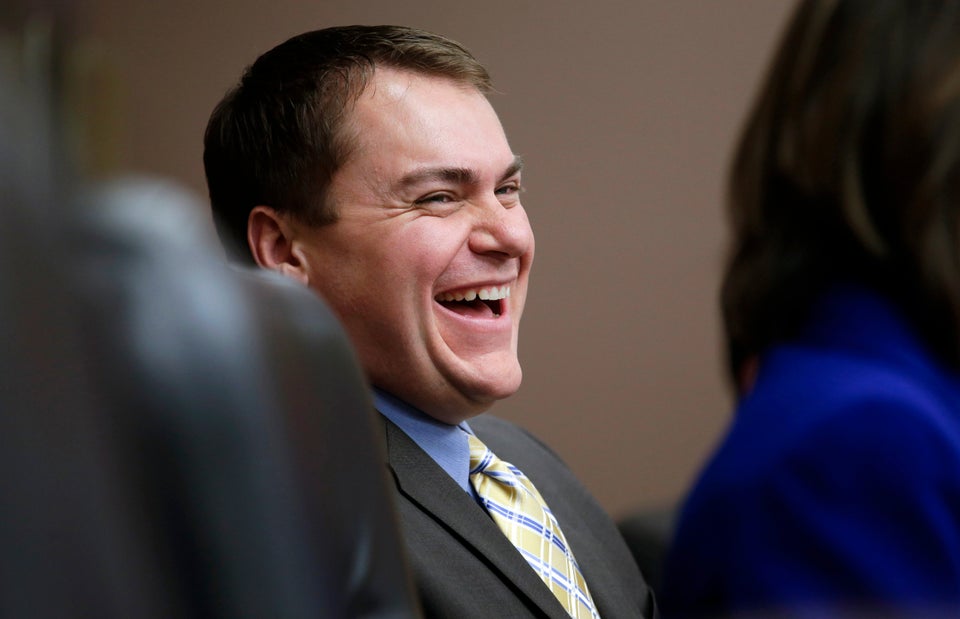 Carl DeMaio (ASSOCIATED PRESS)
West Virginia-3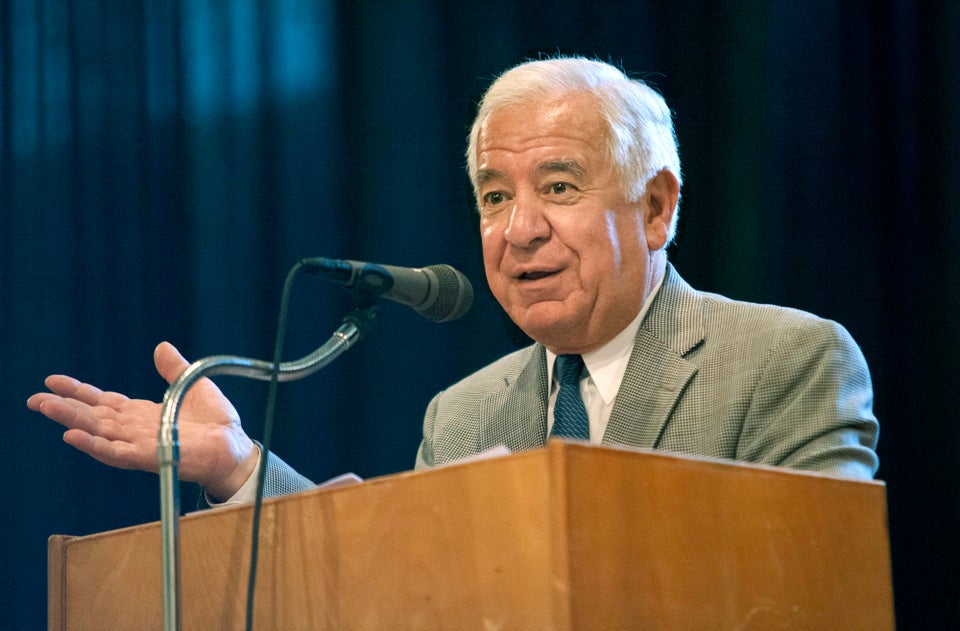 Nick Rahall (ASSOCIATED PRESS)
New Hampshire-1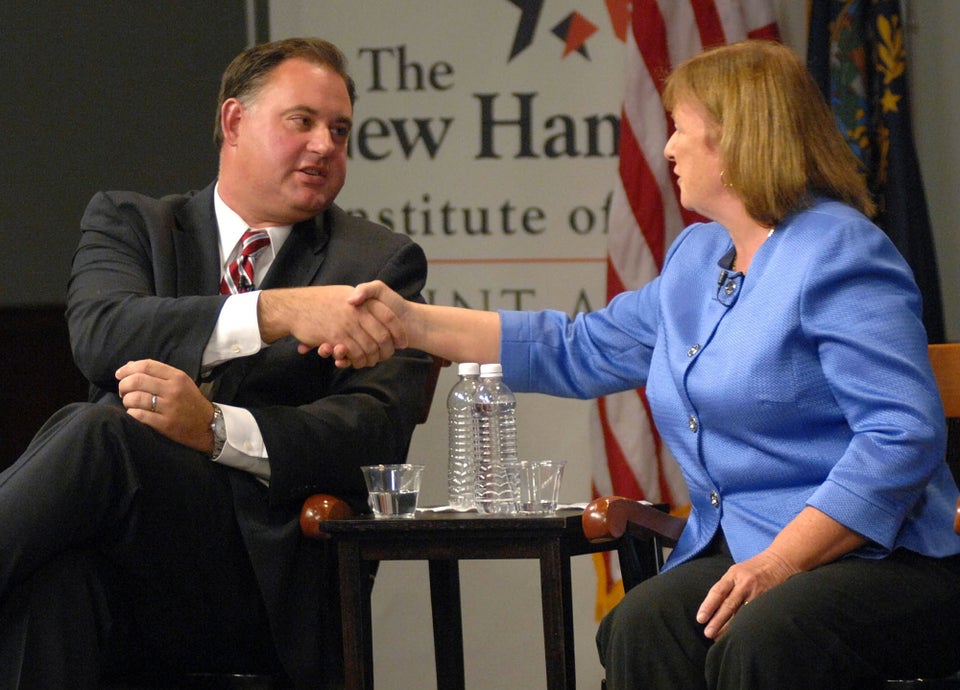 Minnesota-8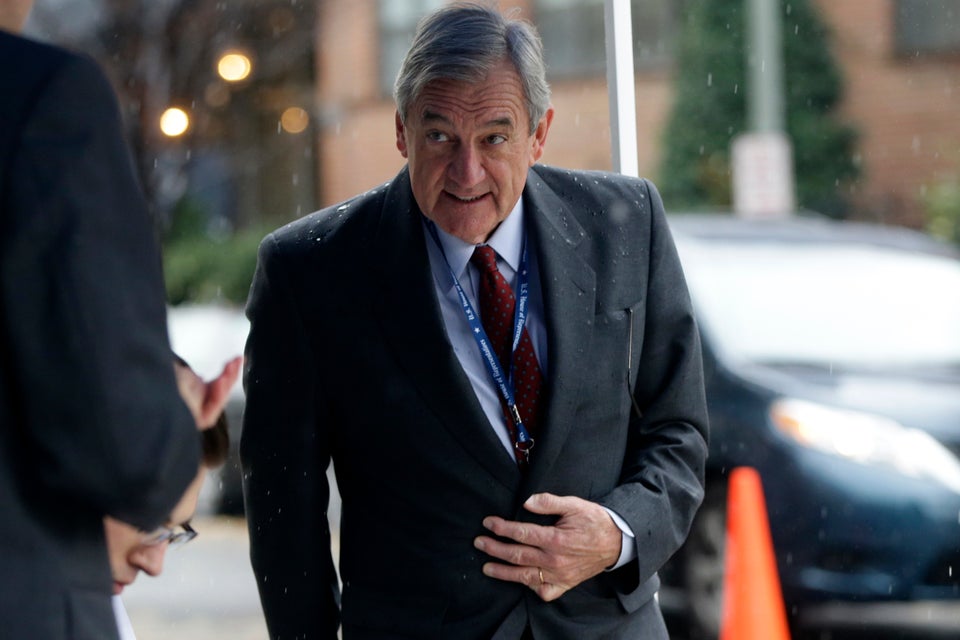 Rick Nolan (ASSOCIATED PRESS)
Illinois-10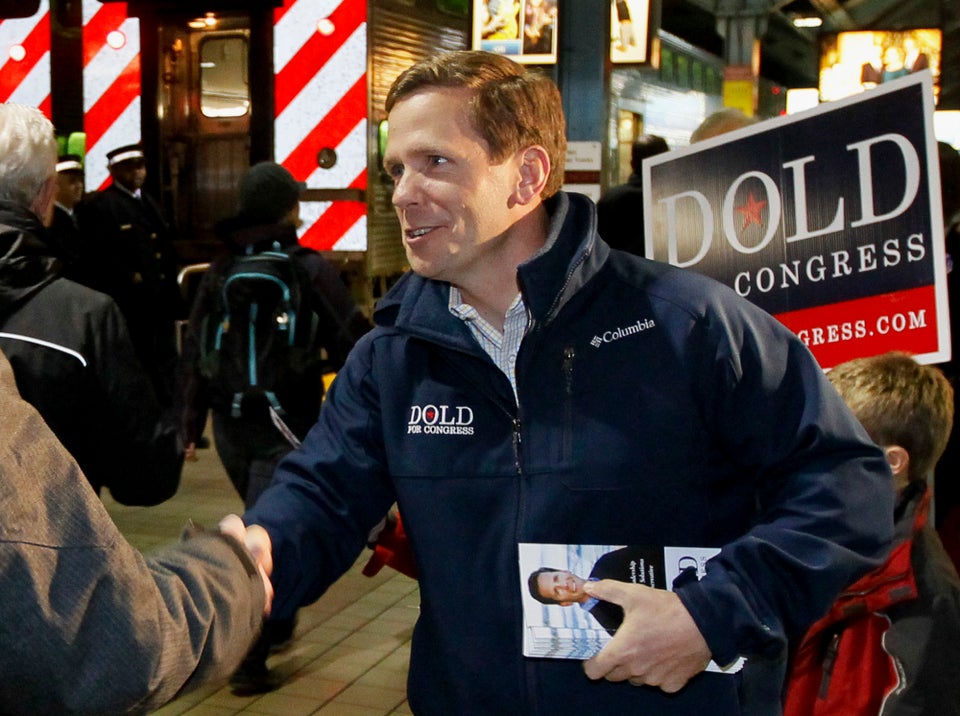 Bob Dold (ASSOCIATED PRESS)
Cailfornia-7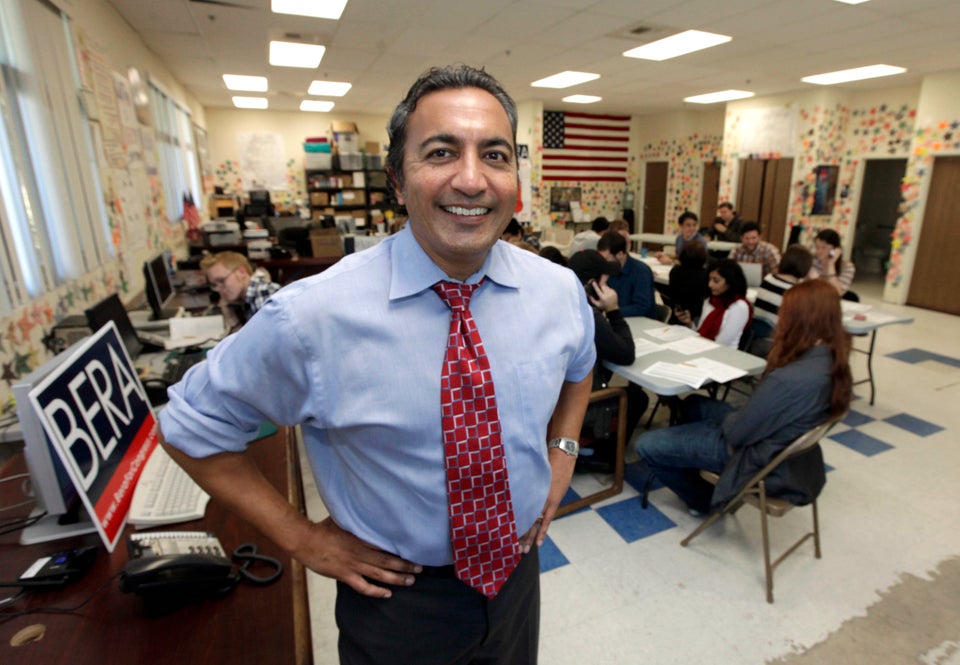 Ami Bera (ASSOCIATED PRESS)
Florida-26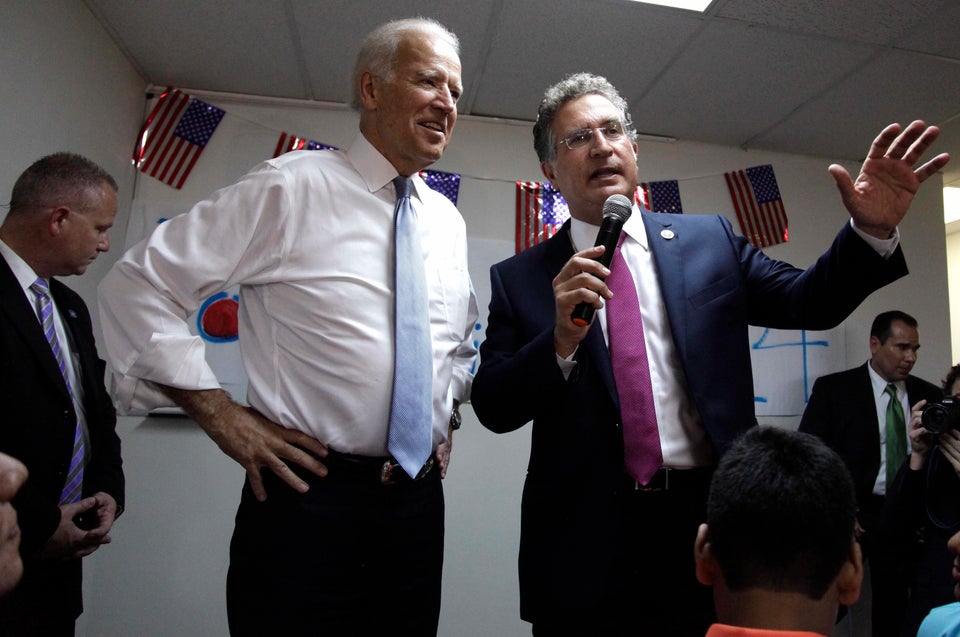 Joe Garcia (ASSOCIATED PRESS)
New York-21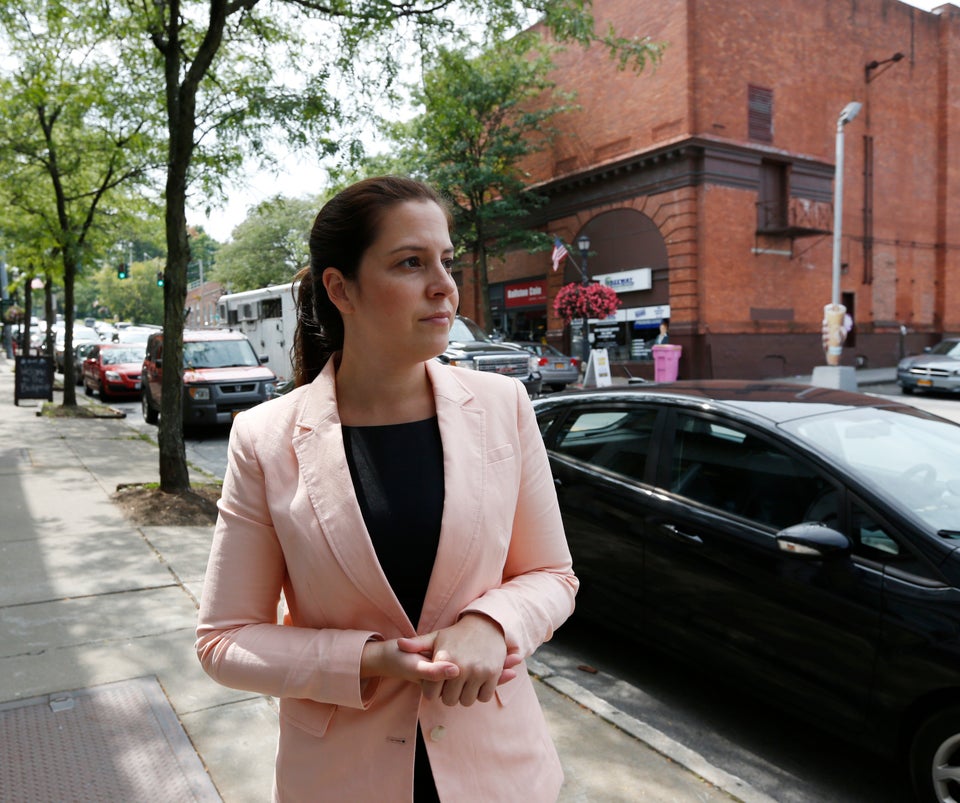 New Jersey-3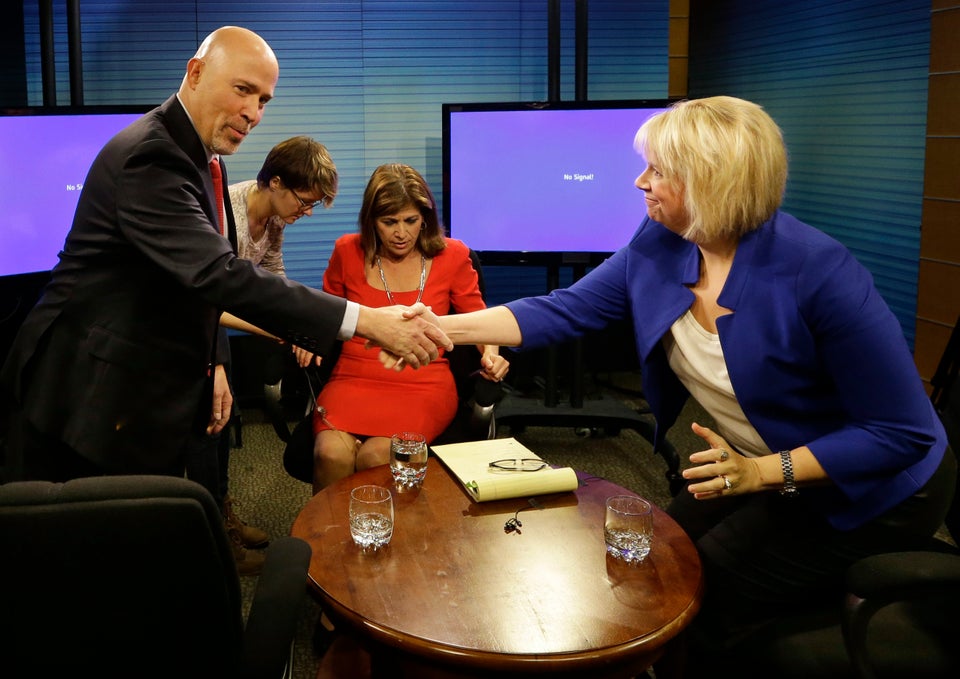 California-31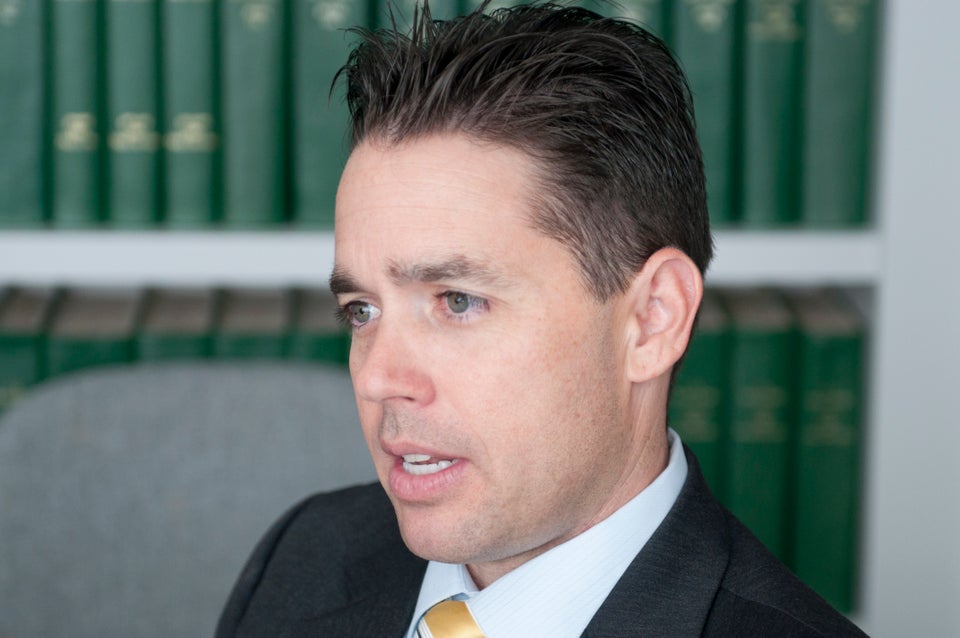 Paul Chabot (Congressional Quarterly via Getty Images)
Maine-2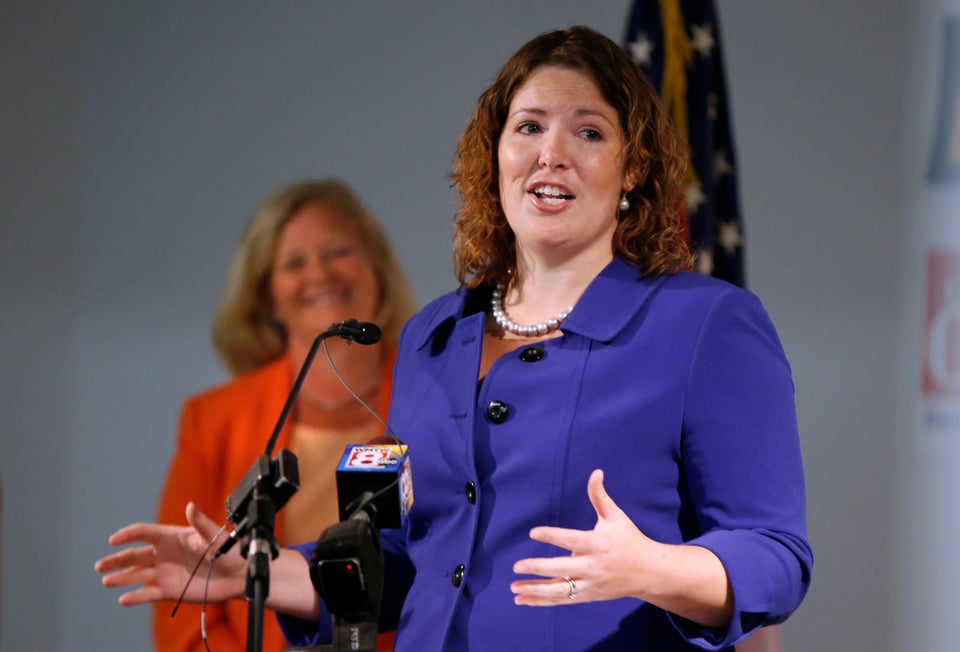 Colorado-6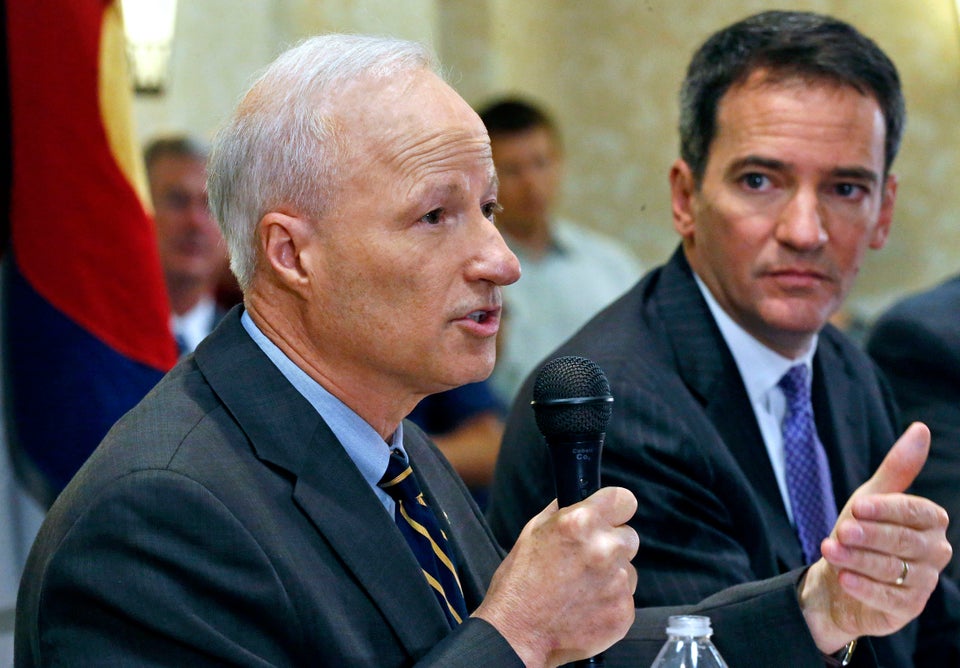 Illinois-12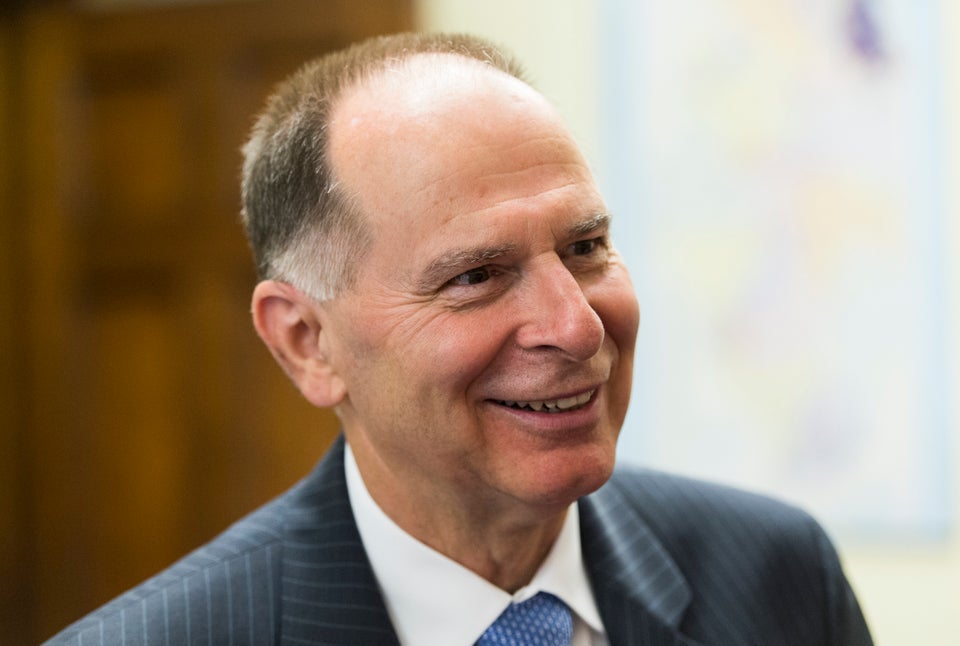 Bill Enyart (Bill Clark via Getty Images)
New York-11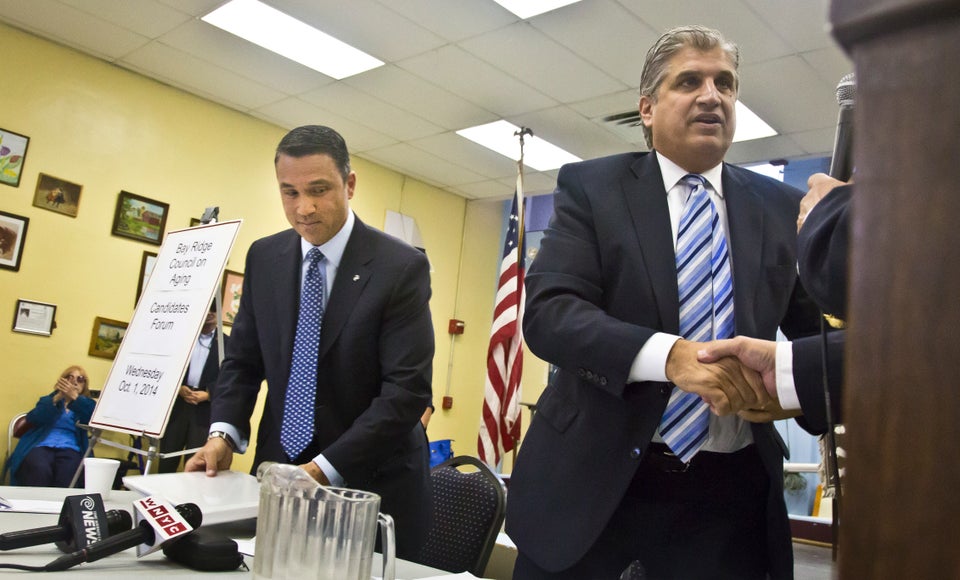 New York-1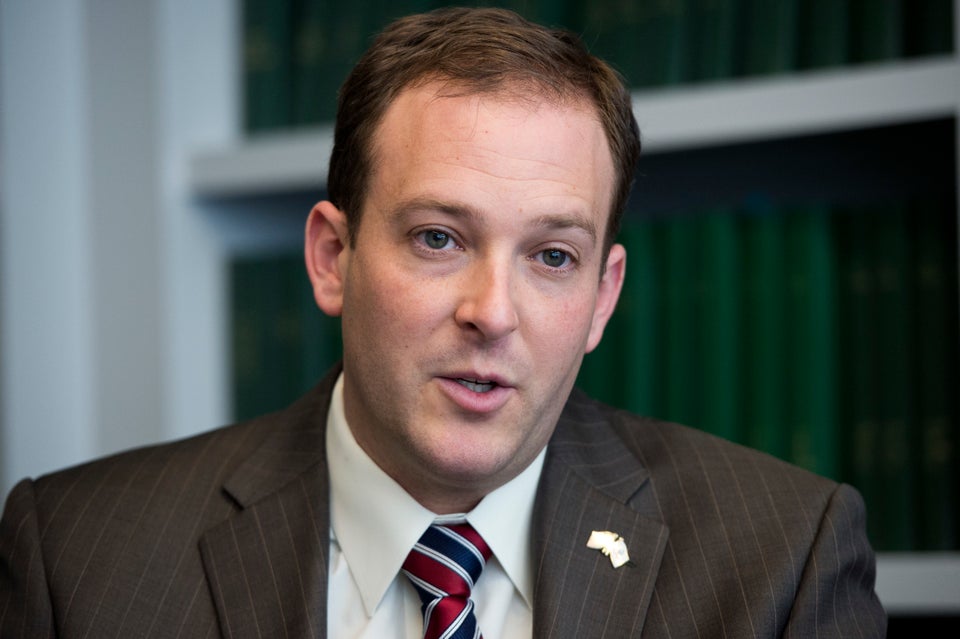 Lee Zeldin (Tom Williams via Getty Images)
Iowa-3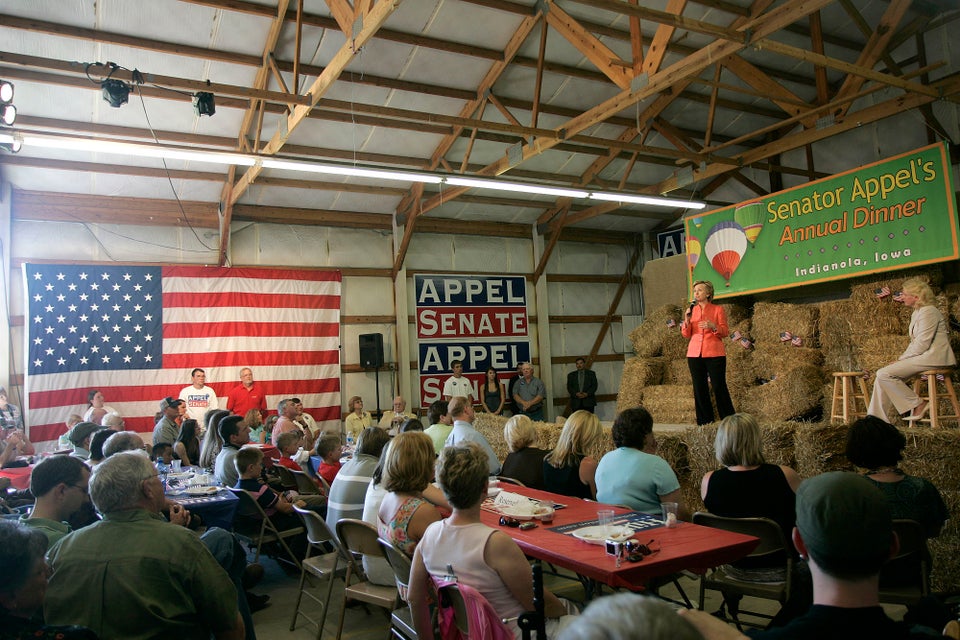 Popular in the Community