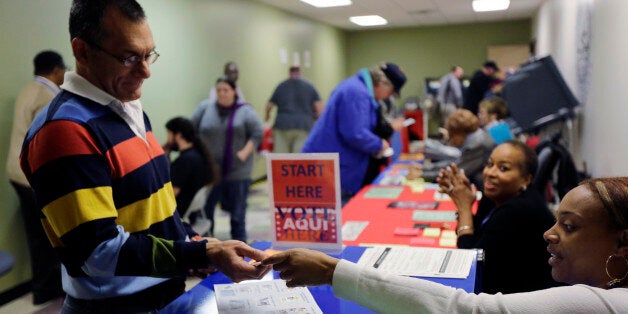 WASHINGTON -- A federal appeals court will hear oral arguments on Tuesday in a case that could have national implications for states that require voters to present government-issued forms of photo identification at the polls.
The issue at hand -- Texas' contentious photo ID law -- is expected to ultimately make its way to the Supreme Court. But first a three-judge panel of the 5th Circuit Court of Appeals will hear the case. There, voting rights advocates will argue that a federal judge's ruling from October -- which called the law an unconstitutional "poll tax," intentionally discriminatory and an unconstitutional burden on the right to vote -- should be upheld. Critics of the law argued that hundreds of thousands of Texans lacked the correct form of identification, but the state's leadership has insisted that the law is meant to protect against voter fraud and is not an effort to make it more difficult for any demographic to vote.
In light of the imminent election in November, the 5th Circuit stayed the federal judge's ruling. The Supreme Court then declined an emergency request to prevent the law from going into effect. This decision not to intervene, according to SCOTUSblog, "was the first time since 1982 that the Supreme Court has allowed a law restricting voting access to be enforced after a federal court had ruled it to be unconstitutional because it intentionally discriminated against minorities."
Given the winding, complicated path Texas' photo ID law has taken to reach a federal appeals court, The Huffington Post has assembled a timeline of the most significant events since former Gov. Rick Perry (R) signed the bill four years ago. (Story continues below.)
During November's elections, a number of Texans weren't prepared for the new requirements. As the Brennan Center for Justice has documented, voters whose driver's licenses had expired, or those who did not bring their licenses with them, were unable to vote and were forced to cast provisional ballots. In many cases, those ballots were not counted because the voters couldn't follow up within six days of the election with the correct form of identification.
Myrna Pérez, the deputy director of the center's Democracy Program, noted in an interview with HuffPost that Texas already had a voter ID law before former Gov. Rick Perry (R) signed the new one in 2011. (The Brennan Center is a part of the legal team challenging the law.)
"Texas had a voter ID law before it enacted [the more recent photo ID bill], and under it there were a whopping two cases that may have been in-person impersonation fraud, and that was according to Texas," she said. "We had a basically nonexistent incidence of in-person impersonation fraud, which is the only kind of fraud that photo ID can stop, under a system that wasn't disenfranchising."
Voting rights experts have argued that Texas has a tough standard to overcome in arguing that the federal judge's decision made errors and was clearly wrong. Pérez, for her part, feels relatively confident the appeals court will rule in the plaintiffs' favor.
"That legislature went in and passed the strictest photo ID law in the country, notwithstanding all of the evidence and testimony that was given to them about how this was going to have a discriminatory impact, and amidst racially charged legislative fights," she said. "So, the fact that there was no problem to resolve that wasn't already being addressed and they enacted a law that is preventing real people from being able to vote is part of the problem that we're trying to address through this lawsuit."
Before You Go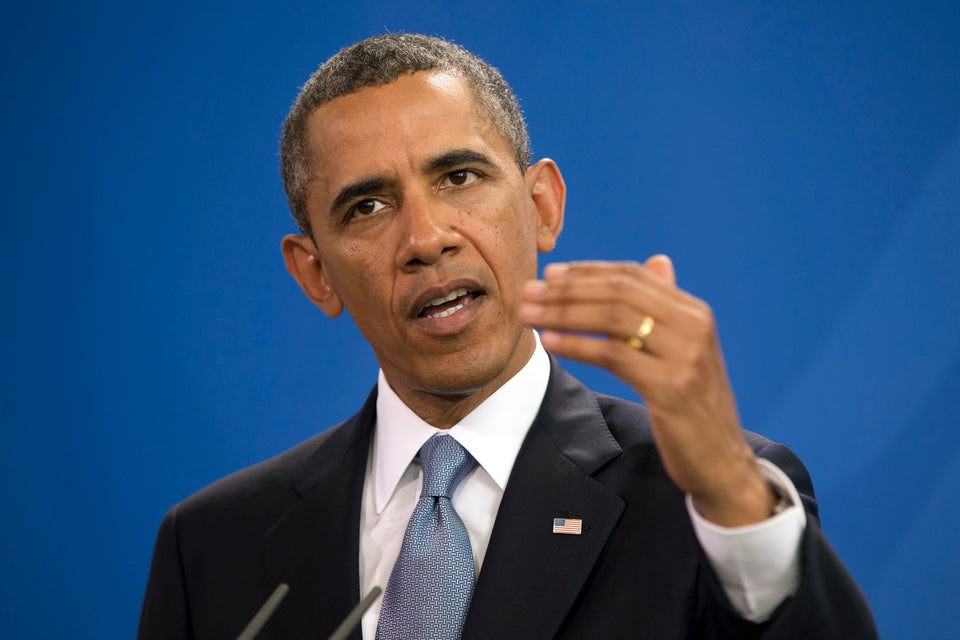 Politicians React To Voting Rights Act Ruling
Popular in the Community