 AUSTIN, Texas, Oct 3 (Reuters) - Texas officials on Wednesday reminded voter registrars that they are expected to review records of voters who may be dead and should update the rolls when they confirm that a voter "is actually deceased."
The clarification memo was part of a settlement of a lawsuit over the state's effort to remove dead people from the voter registration rolls.
"We are pleased to put this matter behind us and move forward in this process," Texas Secretary of State Hope Andrade said in a statement. "This agreement in no way alters or revises the process that has been in place from the beginning of this exercise and indeed has been in place since the codification of the election code in 1985."
After the purge led to thousands of people receiving letters asking them to prove they were alive, four Texas voters filed suit last month on the grounds that the voter roll purge violated federal and state election law and could interfere with living people being able to vote in November.
Election officials sent about 80,000 notices to voters who were dead or "potentially deceased." The voters were told they needed to provide evidence that they were alive within 30 days or they would be removed from the rolls, the lawsuit said.
The settlement means that "no voters would be purged from the voter rolls because of a failure of the person to respond to the 'potential deceased' notice," says a statement by Buck Wood and David Richards, lawyers for the four voters.
But Andrade said Wednesday that counties still must follow the state law that says that if a registrar has reason to believe that a voter is no longer eligible, the registrar shall notify the person in writing, and if no reply is received within 30 days, the registrar shall cancel the voter's registration.
Texas has long purged dead voters from the rolls, but a new state law passed with little fanfare in 2011 requires the state to use information from the Social Security Administration to evaluate the rolls.

In some cases, voters who have the same date of birth and final four Social Security digits as a dead person received notice that they were potentially dead, Wood has said. State officials called those "weak" matches.
Wood has said he doesn't object to officials purging "strong" matches - voters whose name, date of birth and full Social Security number all match those of a dead person.
State District Judge Tim Sulak last month temporarily blocked part of the state purge effort. The judge's order stopped the state from instructing counties to remove names from voter rolls in cases of weak matches.
As part of the settlement, the order will be dissolved, a hearing set for Thursday has been canceled and the lawsuit will be dismissed.
The memo to voter registrars says that the registrars "are expected to conduct an independent review of 'weak' matches to determine whether a voter is appropriately on the voter rolls." It also says that registrars should update the voter rolls when they receive "information confirming that a voter whose record was designated as a 'weak' match is actually deceased."
One of the four voters who sued was Woods' son Dylan Wood, who said he received one of the notices and wasn't sure why officials thought he was dead.
"I think there will still be confusion out there," Buck Wood said.
In the run-up to the national elections on Nov. 6 voter eligibility issues have sparked lawsuits in a number of states. New laws in several states requiring photo identification to vote have been blocked by the courts, including the Texas law. A controversy erupted over Florida's effort to purge voter rolls of possible felons or illegal immigrants. (Reporting By Corrie MacLaggan; Editing by Greg McCune and Eric Walsh)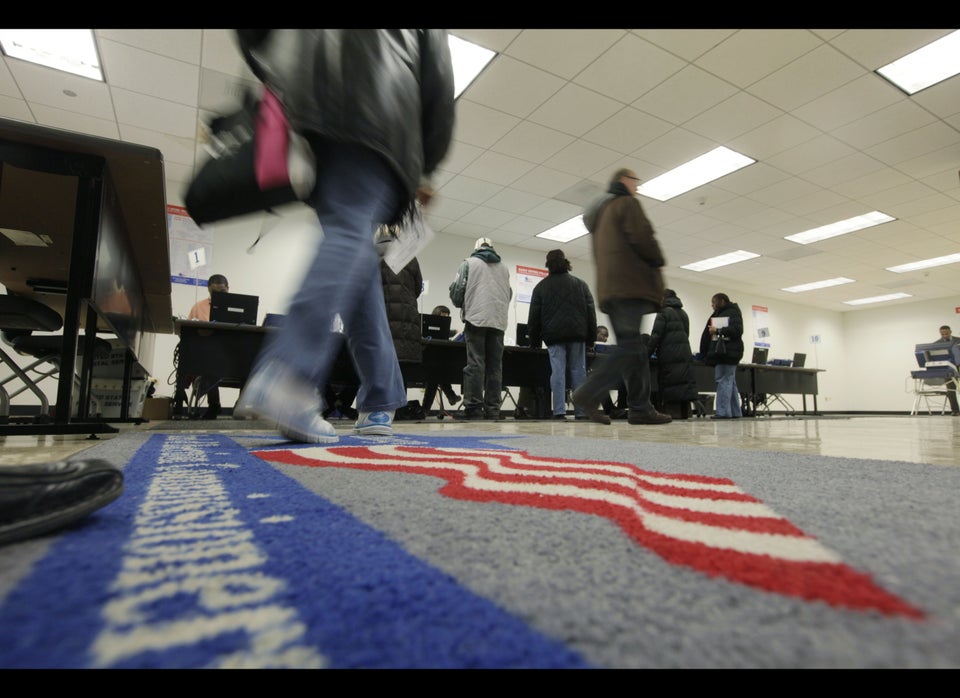 7 Ways You Could Be Disenfranchised
Popular in the Community